SpinRite 6.0 - HD Maintenance, Recovery, and Repair Software
Monday, June 7, 2004
By: Matthew Doucette
This is not a regular article, it is a blatant (and deserving) plug for one of the coolest pieces of software I have ever used.
Gibson Research Corporation (GRC) has just released SpinRite 6.0. It is the world's best hard drive data recovery and defect detection program. In a nutshell, it ensures your hard drive data is safe. We use it regularly to keep our hard drives in check.
SpinRite features:
A few SpinRite features, all link to grc.com:
Download SpinRite 6 here: SpinRite 6.0
SpinRite 6.0 Movie
SpinRite's creator, Steve Gibson, appeared on The ScreenSavers on G4/TechTV with Patrick Norton. Check out this 6 minute video to see SpinRite 6.0 in action.
Screen Shots:
Detailed Technical Log: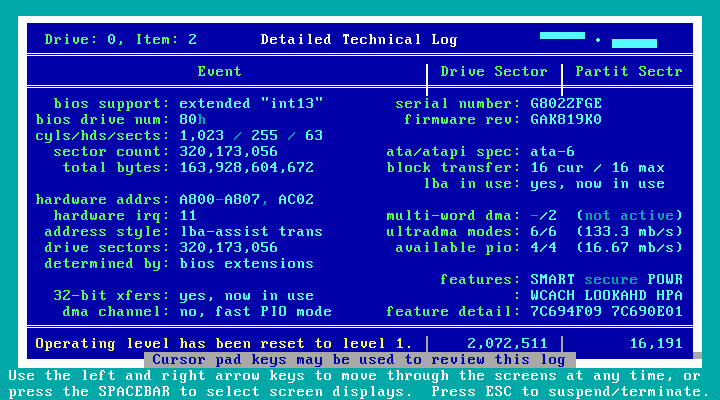 Dynastat in Operation: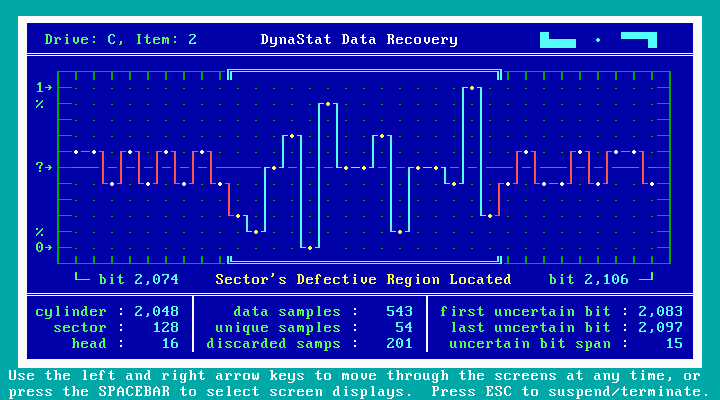 Graphic Status Display: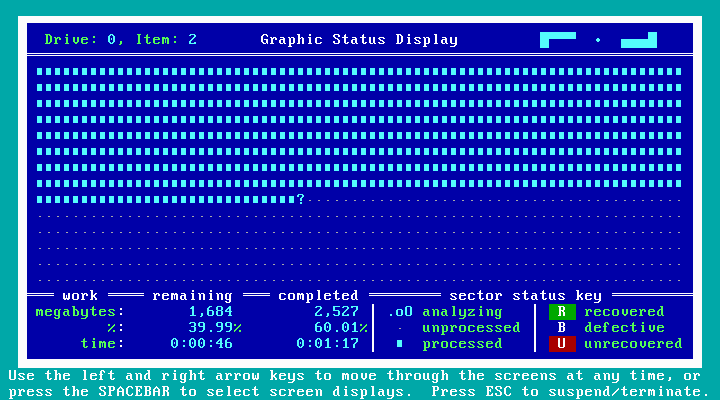 Option Settings: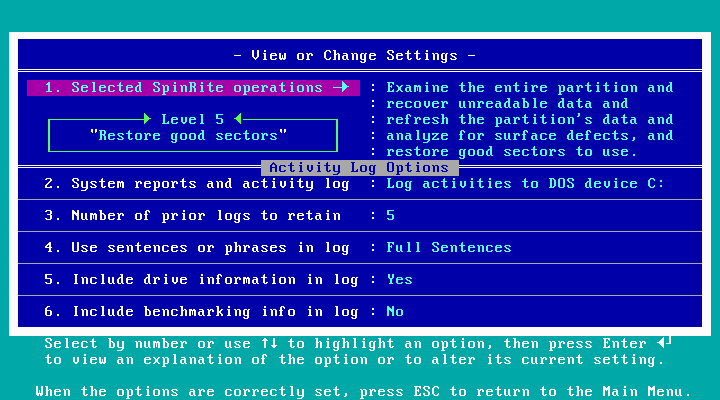 Real Time Activities: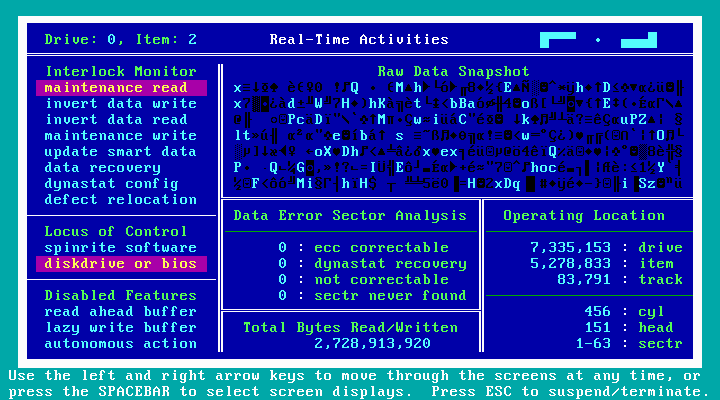 Smart System Monitor: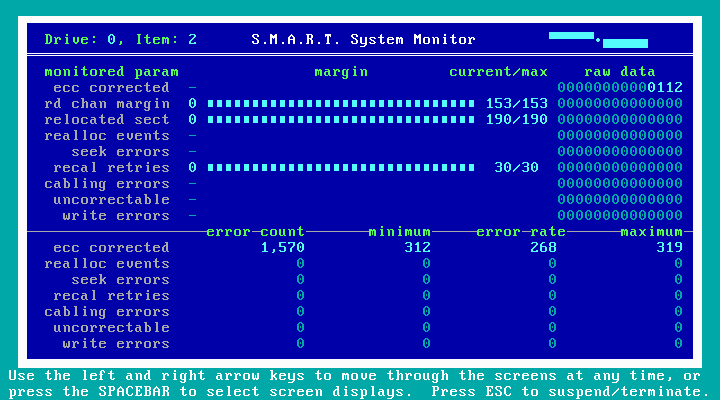 Download SpinRite 6:
Download SpinRite 6: http://www.grc.com/sr/spinrite.htm
SpinRite's Quality:
Well, NASA uses SpinRite. Sometimes this is the easiest way to have newcomers respect SpinRite. People always use NASA to showcase quality, too much really, and here I am doing the same thing! At any rate, it is a testament to SpinRite's quality. Just recently, a 60 Gig drive on International Space Station is using SpinRite 6.
For those of you more technically oriented and wish to understand the way things work, like myself, please check out the magnetodynamics page. After which, you will not need to hear the opinions of others to judge SpinRite.
About the Author: I am Matthew Doucette of Xona Games, an award-winning indie game studio that I founded with my twin brother. We make intensified arcade-style retro games. Our business, our games, our technology, and we as competitive gamers have won prestigious awards and received worldwide press. Our business has won $190,000 in contests. Our games have ranked from #1 in Canada to #1 in Japan, have become #1 best sellers in multiple countries, have won game contests, and have held 3 of the top 5 rated spots in Japan of all Xbox LIVE indie games. Our game engines have been awarded for technical excellence. And we, the developers, have placed #1 in competitive gaming competitions -- relating to the games we make. Read about our story, our awards, our games, and view our blog.