Reset Windows XP's Default Desktop Color
Saturday, July 22, 2006
By: Matthew Doucette
How to reset Windows XP to its default color (a shade of blue shown below):
Reset Windows XP to its Default Desktop Color:
Follow these steps:
Right click the desktop, bring up the deskop menu: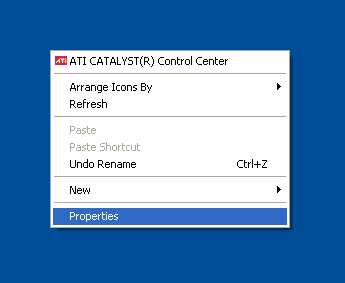 (Your menu may appear slightly different.)
Click "Properties" and bring up "Display Properties" dialog: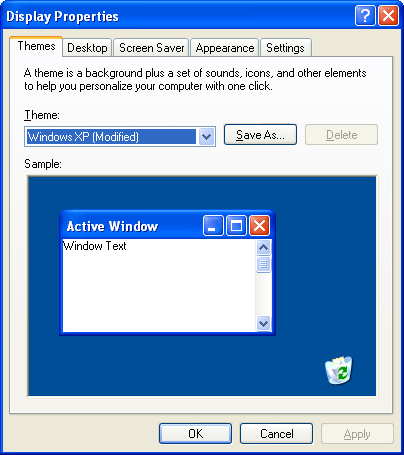 Click the "Deskop" tab and bring up the "Desktop" window: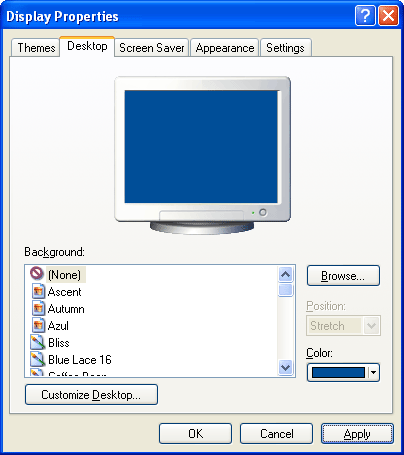 In the "Background" section, choose "(None)".
Click the "Appearance" tab and bring up the "Appearance" window: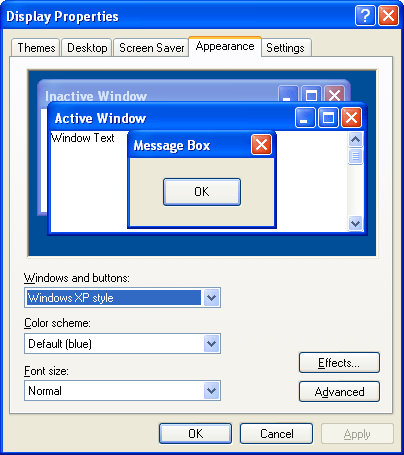 In the "Windows and buttons" section, click the down arrow and then choose the "Windows XP Style"
(ignoring if "Windows XP Style" is already selected, as is shown in these screenshots):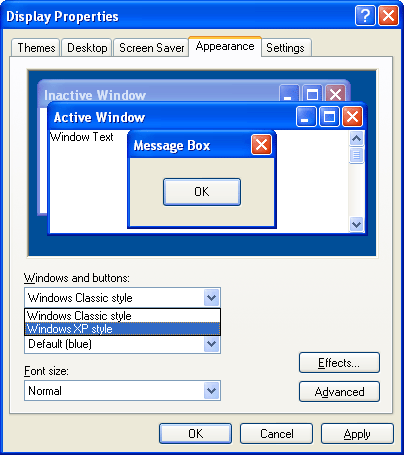 Press "Apply" then press "OK", and you are done!
Here's the finished result: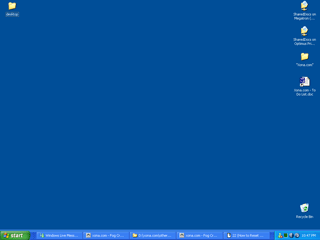 Windows XP's Default Desktop Color RGB/HEX:
This color is RGB is 0, 78, 152 (red, green, and blue).
This color in HEX is #004E98 (red, green, and blue).
If you have any Windows XP tips to share with us, please contact us or discuss them in our forums.
Also See:
About the Author: I am Matthew Doucette of Xona Games, an award-winning indie game studio that I founded with my twin brother. We make intensified arcade-style retro games. Our business, our games, our technology, and we as competitive gamers have won prestigious awards and received worldwide press. Our business has won $190,000 in contests. Our games have ranked from #1 in Canada to #1 in Japan, have become #1 best sellers in multiple countries, have won game contests, and have held 3 of the top 5 rated spots in Japan of all Xbox LIVE indie games. Our game engines have been awarded for technical excellence. And we, the developers, have placed #1 in competitive gaming competitions -- relating to the games we make. Read about our story, our awards, our games, and view our blog.