Quiet Your Hard Drive / Case Vibration Noise
Wednesday, August 2, 2006
By: Matthew Doucette
An annoying loud humming noise was coming from computer case. It was caused by vibration caused by my hard drive. I fixed it by suspending the hard drive with wires. Check it out:
Suspend Your Hard Drive To Stop Case Vibration:
Warning: Modify your computer at your own risk. A picture is worth a thousand words. So here goes: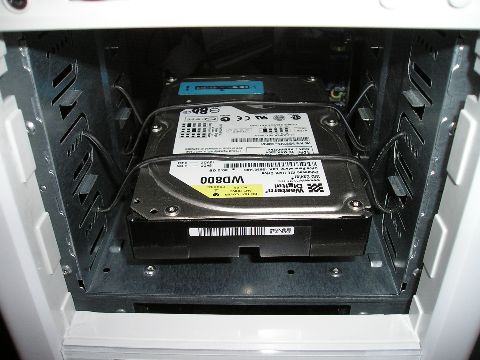 A suspended hard drive. Removes all case vibration and associated noises!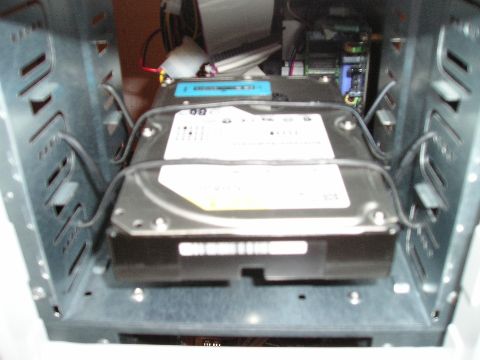 A blurry close up: My hard drive suspended via a non-conducting (insulating) wires.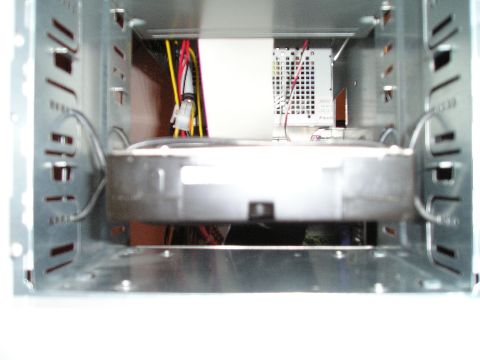 Another blurry close up. Note the hard drive is clearly elevated.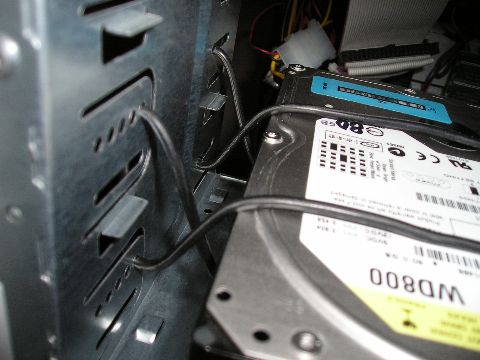 A close up of the left side. Be sure the wires are tight.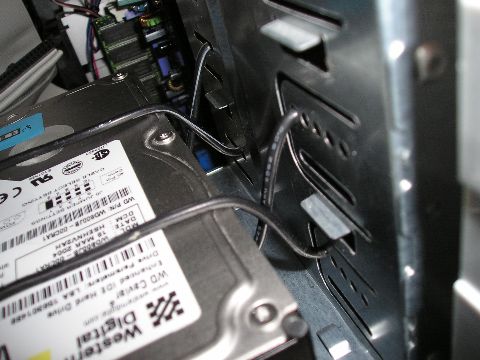 A close up of the right side. Again, be sure the wires are tight.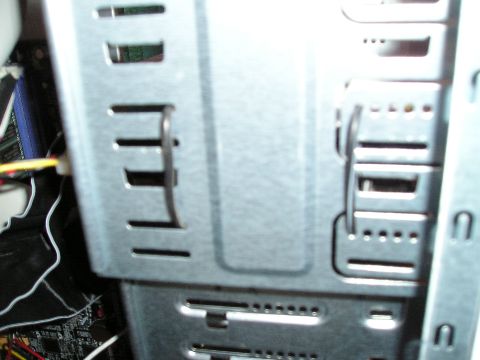 A view of the left outside of the case.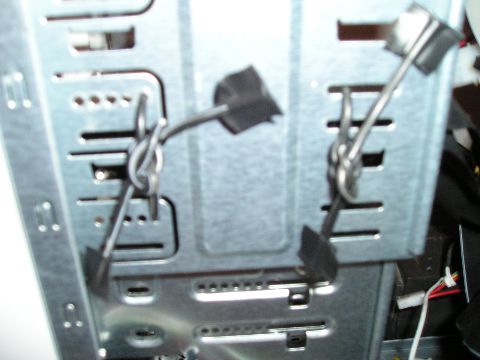 A view of the right outside of the case.
(The taped ends ensure the wires are non-conductive.)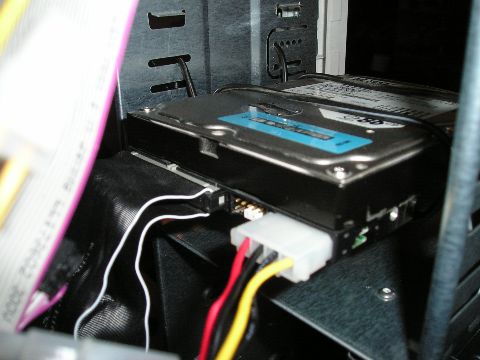 A view from the back.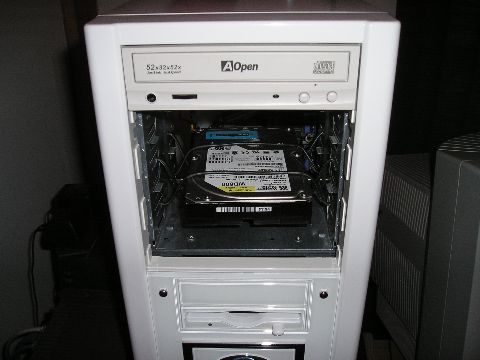 Another view from the front.
Transporting Your Computer:
An obvious reminder: Be sure to remember that your hard drive is suspended via wires when you transport your computer. Depending on how you complete your job, your hard drive may fall out if tilted.
For your information, my hard drive (the one pictured above) is wired so tight that it barely moves during transportation no matter how you tilt it.
Comments / Suggestions:
Please contact us or post in our forums!
About the Author: I am Matthew Doucette of Xona Games, an award-winning indie game studio that I founded with my twin brother. We make intensified arcade-style retro games. Our business, our games, our technology, and we as competitive gamers have won prestigious awards and received worldwide press. Our business has won $190,000 in contests. Our games have ranked from #1 in Canada to #1 in Japan, have become #1 best sellers in multiple countries, have won game contests, and have held 3 of the top 5 rated spots in Japan of all Xbox LIVE indie games. Our game engines have been awarded for technical excellence. And we, the developers, have placed #1 in competitive gaming competitions -- relating to the games we make. Read about our story, our awards, our games, and view our blog.