Xona Games Company Profile for NSBI
Tuesday, August 18, 2009
By: Matthew Doucette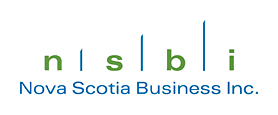 Nova Scotia Business Inc., a business development agency who assists local companies and attracts international companies to Nova Scotia, Canada, created a company profile of Xona Games. We wanted to share pieces of it with you:
Xona Games:

Xona Games is an indie game studio in touch with true fans. The company focuses on video game development for Xbox 360, PC, and Zune. Xona Games is currently working on an Xbox 360 game, and have plans to port it to the PC and Zune.
Competitive advantage:

Xona Games is an indie game studio in touch with true fans of the game's genre and actively engages in fan opinion during development which avoids common pitfalls. The company researches what works instead of implementing ideas in hopes they work.

Xona Games avoids commitments to final release dates and deadlines. The game's quality is first priority and is never sacrificed via marketing pressures.

Xona Games philosophy is "power to the player". Aspects of a game become the gamer's tool, and the company designs the best tool possible, which maximizes gamer accomplishment. This allows quick and advanced skill development and maximizes gamer satisfaction.

Ultimately, Xona Games is trying to make the most fun game possible, in the given genre.
Let us know what you think (contact us).
Current Project:
Xona Games is currently working on Duality ZF, an Xbox 360 video game. Fee free to preview Duality ZF with our promotional materials, or contact us for interviews.
About the Author: I am Matthew Doucette of Xona Games, an award-winning indie game studio that I founded with my twin brother. We make intensified arcade-style retro games. Our business, our games, our technology, and we as competitive gamers have won prestigious awards and received worldwide press. Our business has won $190,000 in contests. Our games have ranked from #1 in Canada to #1 in Japan, have become #1 best sellers in multiple countries, have won game contests, and have held 3 of the top 5 rated spots in Japan of all Xbox LIVE indie games. Our game engines have been awarded for technical excellence. And we, the developers, have placed #1 in competitive gaming competitions -- relating to the games we make. Read about our story, our awards, our games, and view our blog.