Xona Games I-3 Technology Start-Up Competition Finalist
Thursday, October 22, 2009
By: Matthew Doucette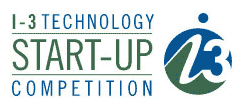 Xona Games announced a finalist in a $200,000 I-3 Technology Start-Up Competition.
Xona Games has been announced a round two finalist in InNOVAcorp's 2009 I-3 Technology Start-Up Competition. We are a top 5 finalist in Zone 2 competing for $100,000 and $40,000 first and second place award packages, and a top 25 finalist across all five zones competing for an additional $100,000 provincial award. We have to place above three other start-ups to win $40,000, four to win $100,000, and eight to win $200,000! Wish us luck!
InNOVAcorp has posted the top 25 finalists. We only compete with the top 5 finalists from Zone 2 of Lunenburg, Queens, Shelburne and Yarmouth counties (of Nova Scotia, Canada), for now:
Top 25:
"At this point in the competition, we have identified the 25 most compelling companies," said Dan MacDonald, president and CEO of InNOVAcorp. "We are very pleased with the quantity and quality of the submissions and look forward to getting a more in-depth look at them in round two."
Top 5 (Zone 2):
Congratulations to the following Nova Scotia companies that will move forward to round two of the I-3 Technology Start-Up Competition.

Gateway Geomatics—Jeff McKenna, Lunenburg
A software tool for publishing spatial information to the Internet using the Open Source MapServer Product, focused on Microsoft Windows users.

Ocean Leader Fisheries Ltd. —Milton LeBlanc and Bruce LeBlanc, Lower Wedgeport
An anti-inflammatory sea cucumber extract for the companion pet market.

SIGN-MARK-SIGN Ltd.—Terry Hawkins, Shelburne
An innovative fibre-based material designed for road signs which reduces cost and increases product strength.

Terradyne Energy Systems Inc.—Mark Lowe, Bridgewater
An innovative process to dramatically increase the heating properties of wood chips and wood pellets.

Xona Games—Matthew Doucette and Jason Doucette, Yarmouth
An award winning XBOX game developer.
History:
On October 8th, 2009, Xona Games entered InNOVAcorp's I-3 Technology Start-Up Competition, a competition based around start-up technology compaines based in the Canadian province of Nova Scotia:
I-3: Innovation, Idea, Implementation

The I-3 Technology Start-Up Competition is a competition for Nova Scotians with potential new knowledge-based businesses. The purpose of the competition is to foster and support the entrepreneurial spirit in the business community across Nova Scotia and to encourage the formation of new knowledge-based start-up companies. InNOVAcorp is looking for high potential export oriented early stage companies with commercializable products and/or services.

The competition will be held in five zones covering all of Nova Scotia. There will be a first and second place winner from each zone who will be presented with an award package worth $100,000 and $40,000 respectively. A provincial winner will be selected from the first place zone winners. The provincial award is a $100,000 HPi Microfund investment.
About the Author: I am Matthew Doucette of Xona Games, an award-winning indie game studio that I founded with my twin brother. We make intensified arcade-style retro games. Our business, our games, our technology, and we as competitive gamers have won prestigious awards and received worldwide press. Our business has won $190,000 in contests. Our games have ranked from #1 in Canada to #1 in Japan, have become #1 best sellers in multiple countries, have won game contests, and have held 3 of the top 5 rated spots in Japan of all Xbox LIVE indie games. Our game engines have been awarded for technical excellence. And we, the developers, have placed #1 in competitive gaming competitions -- relating to the games we make. Read about our story, our awards, our games, and view our blog.