Xona Games Featured in Develop Magazine
Monday, November 9, 2009
By: Matthew Doucette
Xona Games is featured in Develop magazine, the second largest video game development magazine in the world (behind Game Developer), in Novemeber 2009 Issue #100.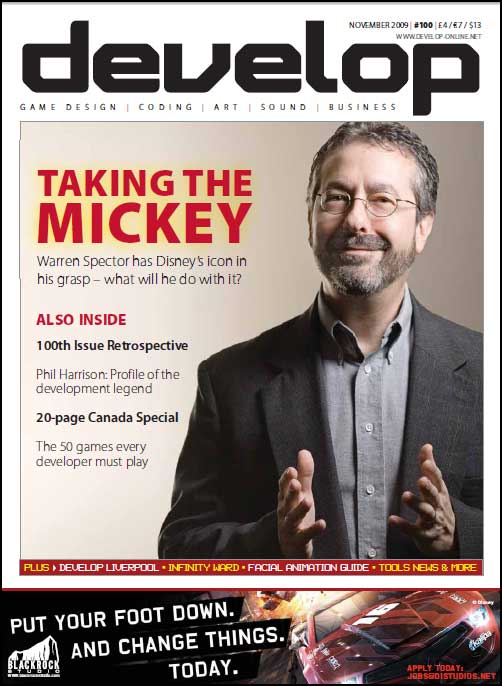 Xona Games featured in Develop magazine, issue #100.
(Download PDF, Read online)
Canada Feature:
The Canadian game developers listed include Ubisoft (Montreal, Quebec City, Toronto, and Vancouver), Funcom, Trapdoor, Frima, Davis, Enzyme Labs, Autodesk, Audiokinetic, Bedlam Games, Huminah Huminah, Silverback Games, and Xona Games! We rang in as the smallest game studio featured with a number of staff of just two!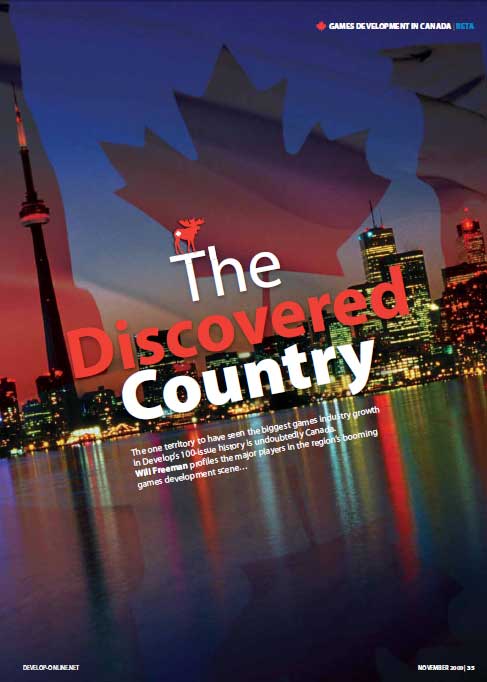 Canada featured in Develop magazine, starting page 35.
(Download PDF, Read online)
Xona Games Feature: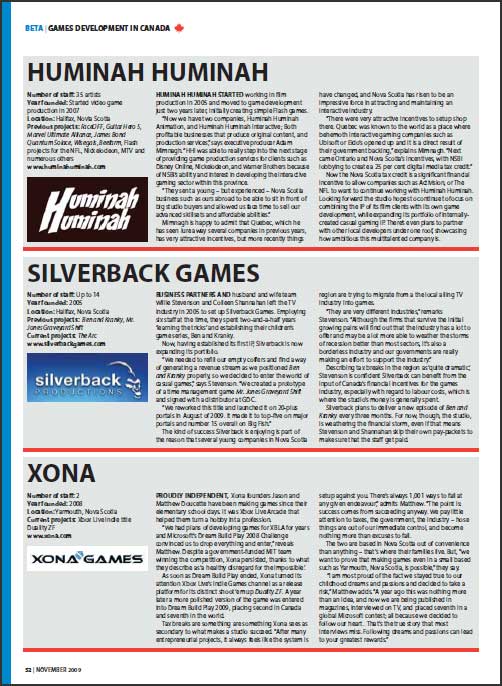 Xona Games feature in Develop magazine, page 52.
(Download PDF, Read online)
It reads:
XONA

Number of staff: 2
Year founded: 2008
Location: Yarmouth, Nova Scotia
Current projects: Xbox Live Indie title Duality ZF
http://xona.com/

PROUDLY INDEPENDENT, Xona founders Jason and Matthew Doucette have been making games since their elementary school days. It was Xbox Live Arcade that helped them turn a hobby into a profession.

"We had plans of developing games for XBLA for years and Microsoft's Dream Build Play 2008 Challenge convinced us to drop everything and enter," reveals Matthew. Despite a government-funded MIT team winning the competition, Xona persisted, thanks to what they describe as 'a healthy disregard for the impossible'.

As soon as Dream Build Play ended, Xona turned its attention Xbox Live's Indie Games channel as a release platform for its distinct shoot 'em up Duality ZF. A year later a more polished version of the game was entered into Dream Build Play 2009, placing second in Canada and seventh in the world.

Tax breaks are something are something Xona sees as secondary to what makes a studio succeed. "After many entrepreneurial projects, it always feels like the system is setup against you. There's always 1,001 ways to fail at any given endeavour," admits Matthew. "The point is: success comes from succeeding anyway. We pay little attention to taxes, the government, the industry – those things are out of our immediate control, and become nothing more than excuses to fail."

The two are based in Nova Scotia out of convenience than anything – that's where their families live. But, "we want to prove that making games even in a small based such as Yarmouth, Nova Scotia, is possible," they say.

"I am most proud of the fact we stayed true to our childhood dreams and passions and decided to take a risk," Matthew adds. "A year ago this was nothing more than an idea, and now we are being published in magazines, interviewed on TV, and placed seventh in a global Microsoft contest; all because we decided to follow our heart. That's the true story that most interviews miss. Following dreams and passions can lead to your greatest rewards."
Thanks to NSBI and Develop:
Thanks to Jayson Hilchie and Chris Richards of Nova Scotia Business Inc. for their help in awarding us this amazing feature! And thanks to Will Freeman of Develop for the write-up!
2009-Nov-27 Update:
Read the above article online, as a feature on Develop's main website: CANADA SPECIAL: The Nova Scotia studios.
About the Author: I am Matthew Doucette of Xona Games, an award-winning indie game studio that I founded with my twin brother. We make intensified arcade-style retro games. Our business, our games, our technology, and we as competitive gamers have won prestigious awards and received worldwide press. Our business has won $190,000 in contests. Our games have ranked from #1 in Canada to #1 in Japan, have become #1 best sellers in multiple countries, have won game contests, and have held 3 of the top 5 rated spots in Japan of all Xbox LIVE indie games. Our game engines have been awarded for technical excellence. And we, the developers, have placed #1 in competitive gaming competitions -- relating to the games we make. Read about our story, our awards, our games, and view our blog.