Duality ZF's Bullet Hell Game Mode
Thursday, August 19, 2010
By: Matthew Doucette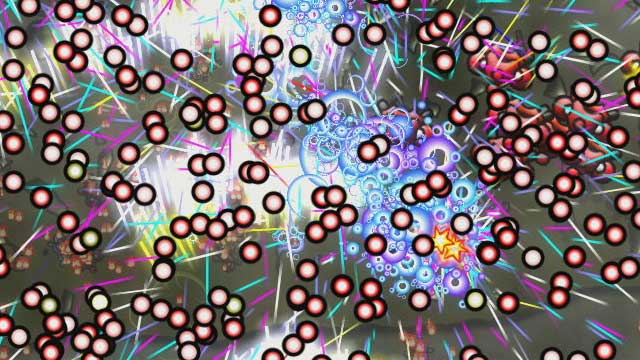 Clipping of Duality ZF's Bullet Hell game mode.
Most mainstream gamers call Duality ZF a "bullet hell", unbeknownst to them it has a Bullet Hell game mode, one of six game modes. Some screenshots (trailer coming soon):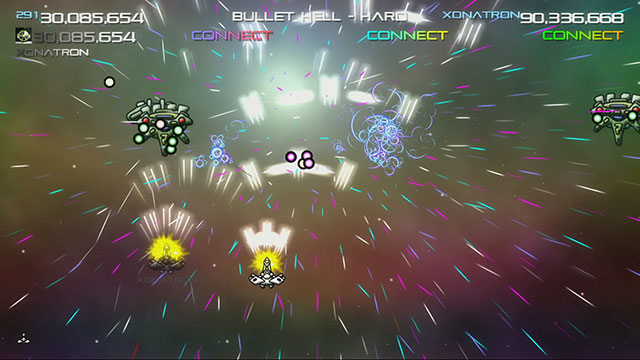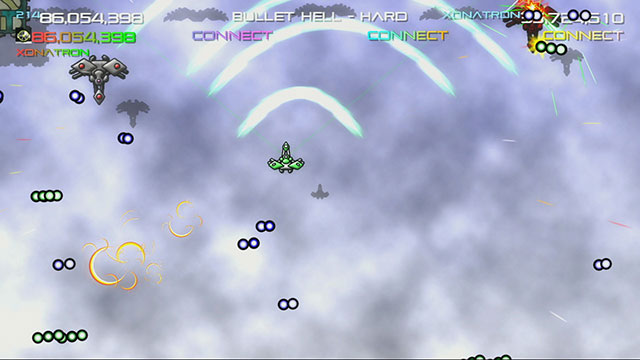 A few visual effects are new.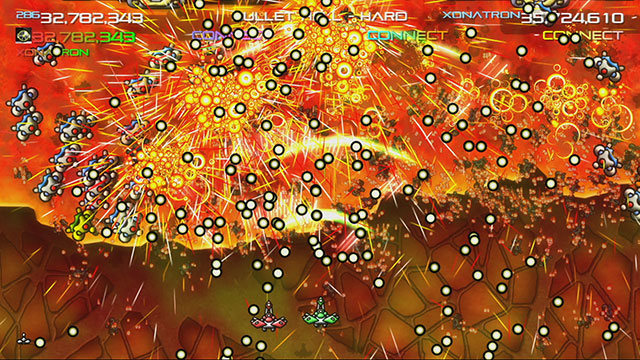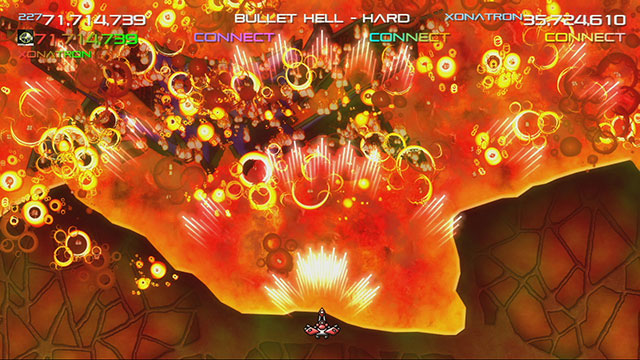 That lava... it moves.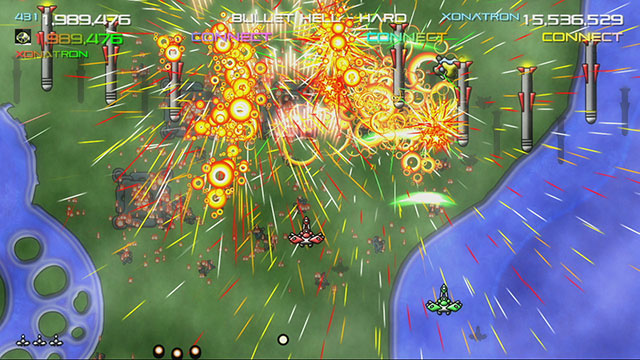 A few environmental hazards.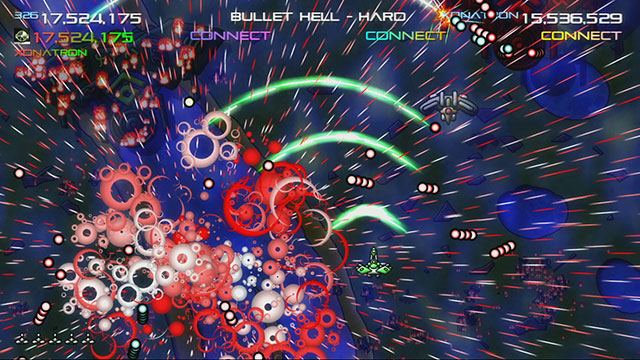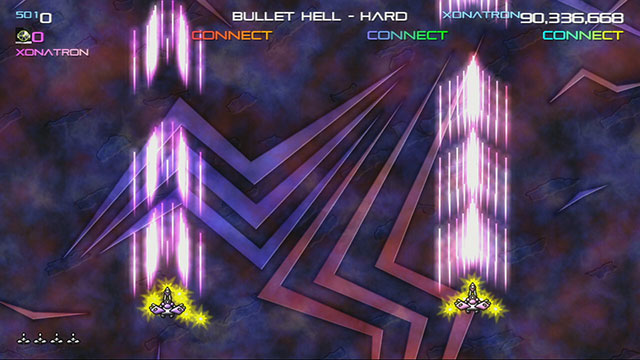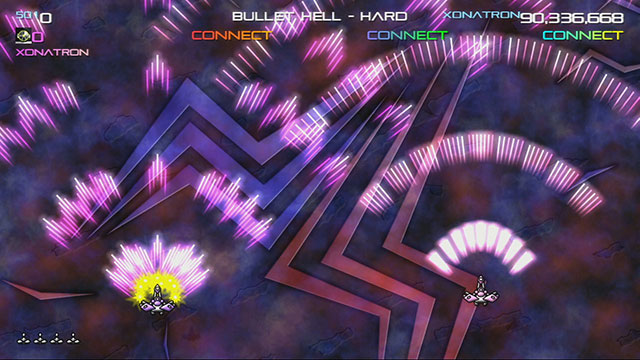 Spread/Laser Duality Weapon, a Duality ZF innovation.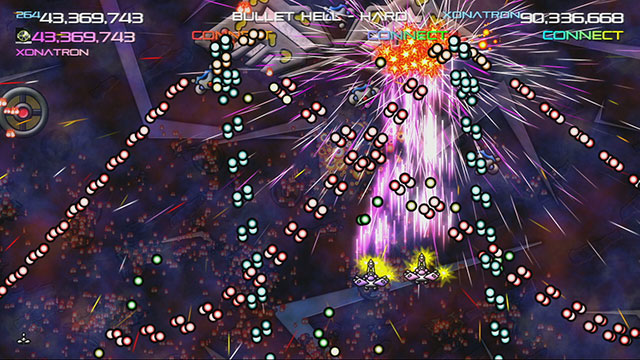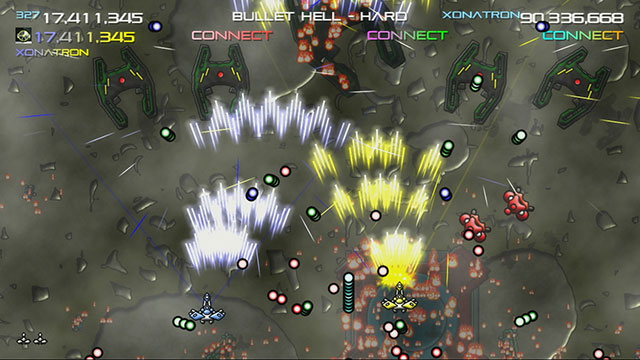 Midbosses are tough...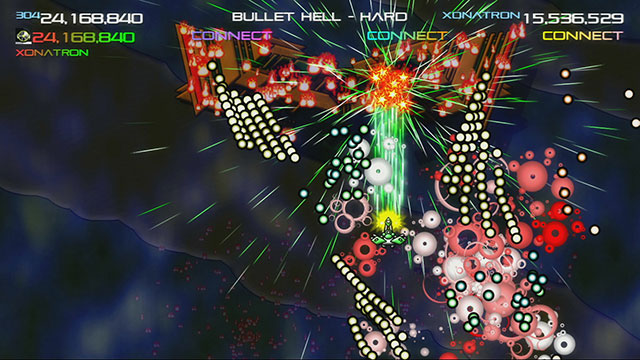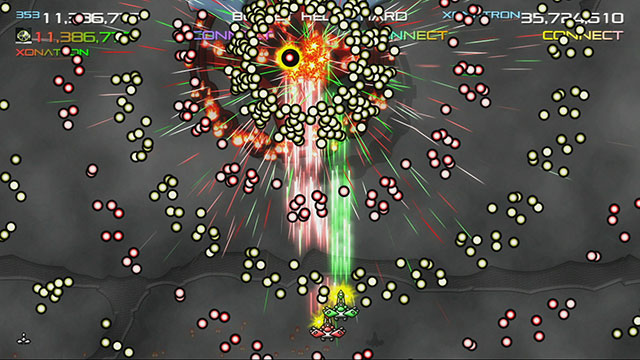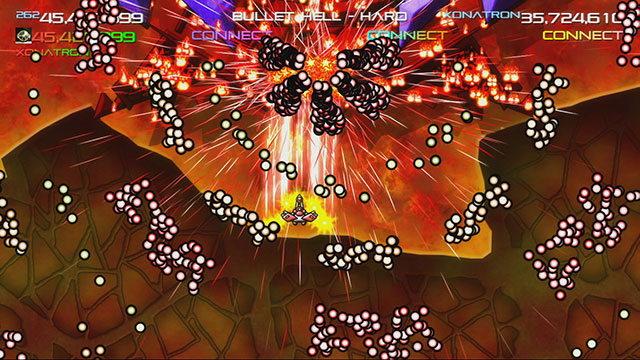 ...end bosses are tougher...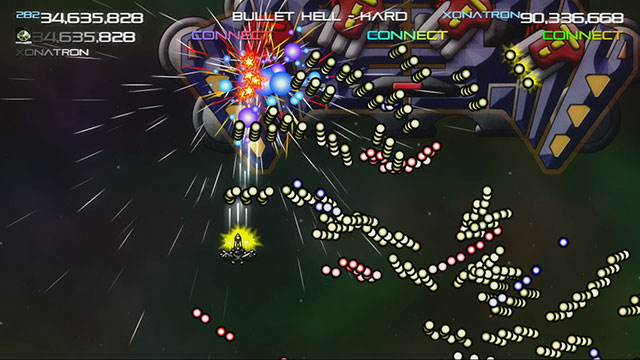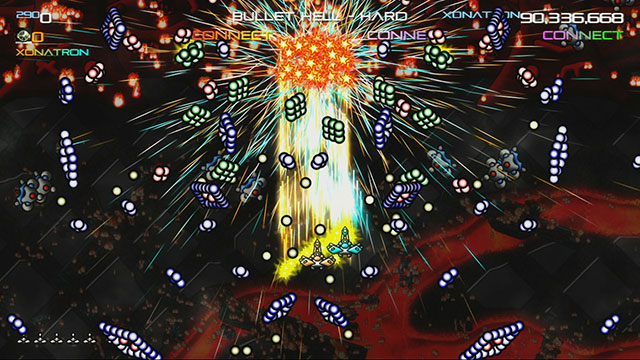 ...and tougher.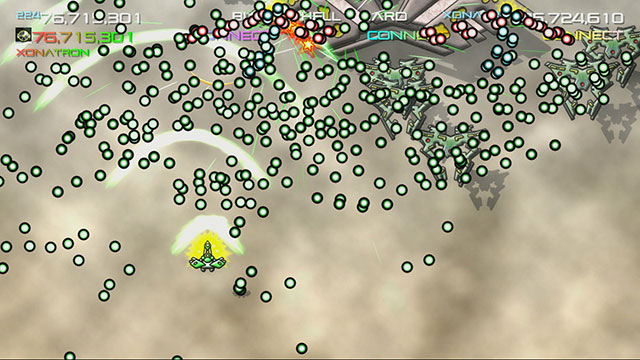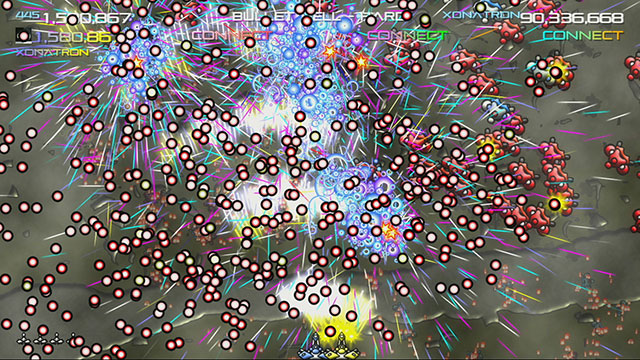 Bullets, bullets, bullets!
Above images: Duality ZF - Bullet Hell game mode.
(Click for 1280x720 HD screenshots.)
Most mainstream gamers do not know what a true bullet hell is, which Duality ZF and its Bullet Hell game mode are not, because they are usually only released in Japan and have never played one before. Here's a great video clip that explains this for me: THE HARDEST VIDEO GAME BOSS EVER!. As you can see, it intimidates the mainstream gamer so much, they don't even want to try. I have even heard of the mild-mannered Aegis Wing (a free XBLA shmup) being incorrectly called a bullet hell, which demonstrates the confusion over the the term.

Aegis Wing... not a bullet hell! :)
True bullet hell games are not our favorite sub-genre beneath the shoot'em up genre, which is why Duality ZF is not a true bullet hell. This may be a good thing as we are trying to make a shmup game that appeals to the mainstream audience. I believe Duality ZF is a "manic" shoot'em up, although Wikipedia's Shoot'em up article labels it the same as a bullet hell. I do not believe these sub-genres are well defined yet. I believe bullet hell to be more pattern oriented (allowing far more bullets on the screen) and manic to be more random as you can see in the screenshots above. If you know the true definitions, please contact us!
P.S. Don't forget to vote for Duality ZF in the 3rd Independent Game Developer's Competition. Voting is free and ends on August 31st, 2010!
About the Author: I am Matthew Doucette of Xona Games, an award-winning indie game studio that I founded with my twin brother. We make intensified arcade-style retro games. Our business, our games, our technology, and we as competitive gamers have won prestigious awards and received worldwide press. Our business has won $190,000 in contests. Our games have ranked from #1 in Canada to #1 in Japan, have become #1 best sellers in multiple countries, have won game contests, and have held 3 of the top 5 rated spots in Japan of all Xbox LIVE indie games. Our game engines have been awarded for technical excellence. And we, the developers, have placed #1 in competitive gaming competitions -- relating to the games we make. Read about our story, our awards, our games, and view our blog.