GDC 2011 Wrap Up
Monday, March 14, 2011
By: Matthew Doucette
We're back from GDC 2011 San Francisco. This is our second time! Here is our first trip. This time we had a GDC floor booth which featured Score Rush, Decimation X3, and Duality ZF! It was an amazing experience.
We were chosen to represent our province of Nova Scotia, Canada's gaming industry at GDC, which is the world's largest video game development conference. We were landed physically right next to IGF (Independent Games Festival), and close to Nintendo and Google. Wow: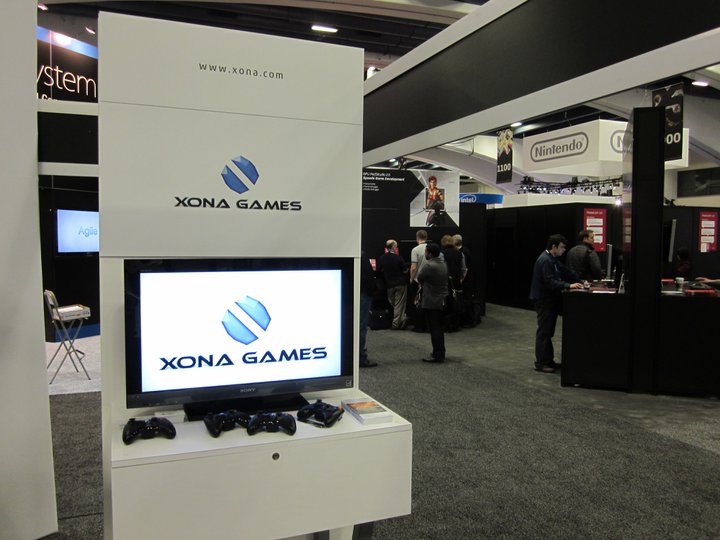 Xona Games at GDC 2011, close to Nintendo.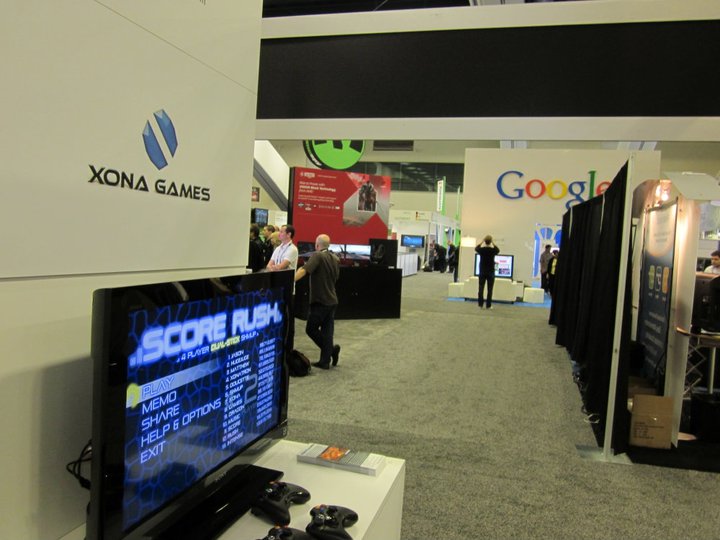 Xona Games at GDC 2011, close to Google.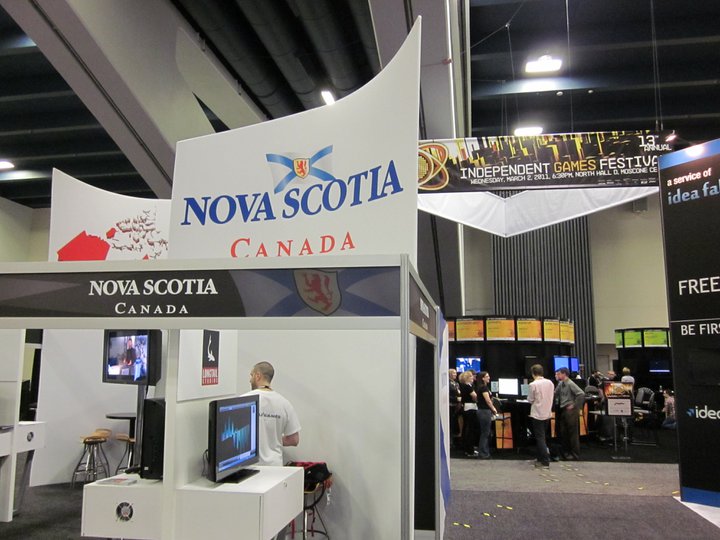 Xona Games at GDC 2011, close to IGF.
More pics on our facebook page.
Some Duality ZF footage:

Duality ZF - GDC 2011 - Stage 2 Boss - 4 Players

Duality ZF - GDC 2011 - Stage 3 Midboss - 4 Players

Duality ZF - GDC 2011 - Stage 5 Boss - 4 Players
Friends:
Some friends we met along our travels include Luke Schneider (Radiangames), Dave Volyes (Armless Octopus), Nick Marroni (Marroni Electronic Entertainment), Robert Boyd (Zeboyd Games), James Silva & Michelle Juett (Ska Studios), Andy Dunn (The ZBuffer), Brandon Vaughan and Christin Evans (Edelman), Roderick Lizardo (Encore), John Polson (DIYgamer, Indie Superstar), Deejay (Binary Tweed, IndieCity), the Final Form Games crew, and many more! Another notable mention is William Collick (Lamborghini San Francisco)! Facebook me for car pics!
Special Thanks:
Special thanks to Jayson Hilchie, Evan Radisic, and Suzanne Diab of NSBI for the support as well as Ken Lee and Mark McGinley of Innovacorp. Both companies have shown a level of support unknown to us in the past. Thank you!
About the Author: I am Matthew Doucette of Xona Games, an award-winning indie game studio that I founded with my twin brother. We make intensified arcade-style retro games. Our business, our games, our technology, and we as competitive gamers have won prestigious awards and received worldwide press. Our business has won $190,000 in contests. Our games have ranked from #1 in Canada to #1 in Japan, have become #1 best sellers in multiple countries, have won game contests, and have held 3 of the top 5 rated spots in Japan of all Xbox LIVE indie games. Our game engines have been awarded for technical excellence. And we, the developers, have placed #1 in competitive gaming competitions -- relating to the games we make. Read about our story, our awards, our games, and view our blog.