Don't Stop
Monday, January 28, 2013
By: Matthew Doucette
Coincidence? I think not: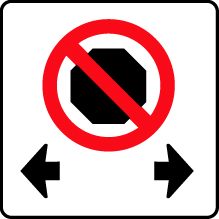 No Stopping sign.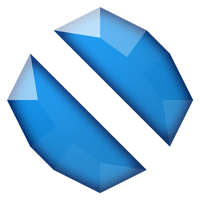 Xona Games logo.
Actually, it is a coincidence. But, with the beginning of a new year for Xona Games, this is perfect motivational advice for us. Don't stop!
How I noticed this similarity is that I see a "no stopping" sign on the road everyday and it always looked so familiar! Only yesterday did I realize it looks similar to our Xona Games logo! Of course, there are differences: The stop sign is a perfect octagon with eight sides and the Xona Games logo has twelve unequal sides as well as a 3D impression. Close enough.
P.S. Our logo was originally designed to look like a jewel. Some people have guessed that our logo was representative of two equal parts, a play on us being twins, but this is not true. Jason and I are twins, but our logo design was not related to this.
About the Author: I am Matthew Doucette of Xona Games, an award-winning indie game studio that I founded with my twin brother. We make intensified arcade-style retro games. Our business, our games, our technology, and we as competitive gamers have won prestigious awards and received worldwide press. Our business has won $190,000 in contests. Our games have ranked from #1 in Canada to #1 in Japan, have become #1 best sellers in multiple countries, have won game contests, and have held 3 of the top 5 rated spots in Japan of all Xbox LIVE indie games. Our game engines have been awarded for technical excellence. And we, the developers, have placed #1 in competitive gaming competitions -- relating to the games we make. Read about our story, our awards, our games, and view our blog.