PAX East 2013 Wrap Up
Tuesday, April 23, 2013
By: Matthew Doucette
We've been back from PAX East 2013, Boston, for about a month now. And here's some pics and videos of the event.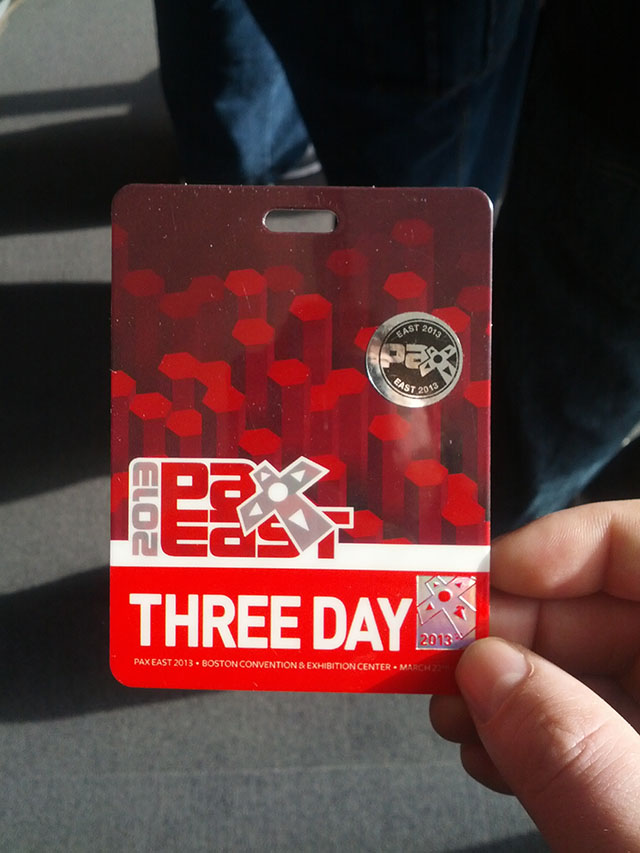 PAX East 2013 three day pass tickets!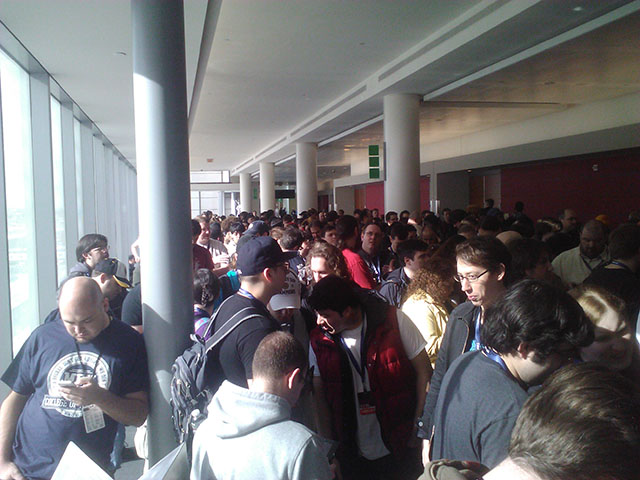 Line up to Cliff Bleszinski's keynote speech.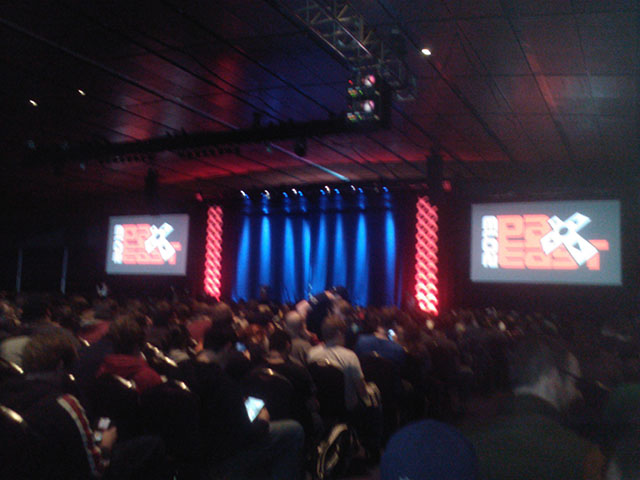 Love him or hate him, meet him in real life before you judge him. Cliff Bleszinski's keynote speech was amazing.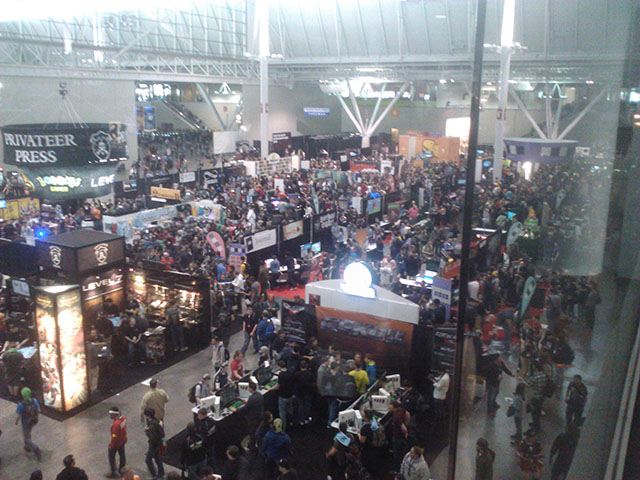 A few PAX Easters.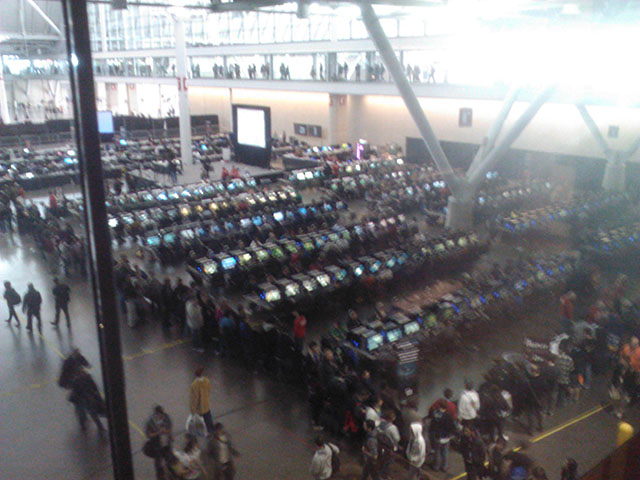 Some PAX Easters like to game on PC.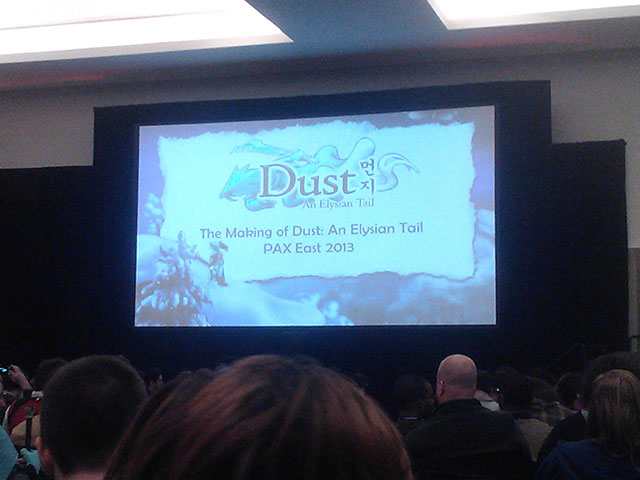 The best post mortem ever, Dean Dodrill's Dust: An Elysian Tail.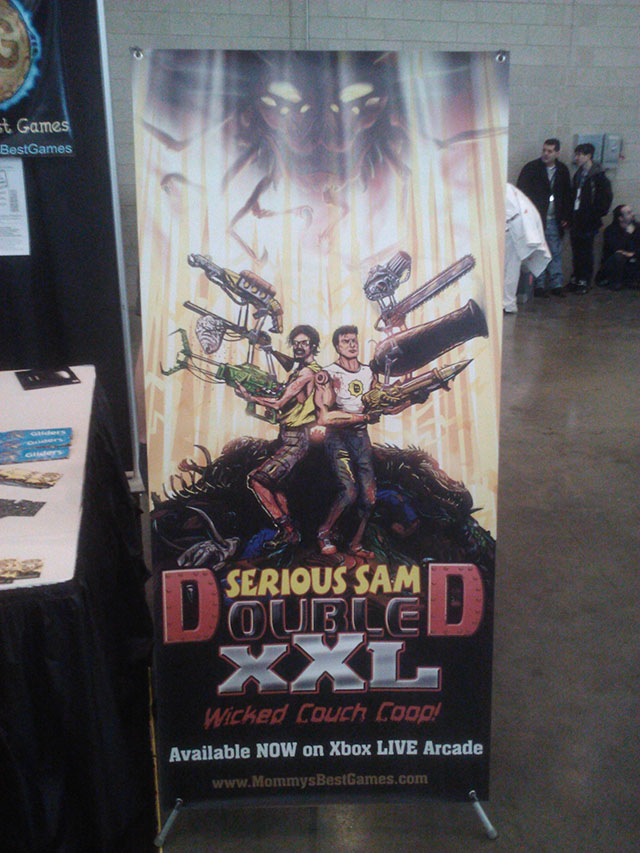 Nathan Fouts was in the house, with Serious Sam Double D XXL (XBLA).
Rumor has it Xona Games is an easter egg in this game.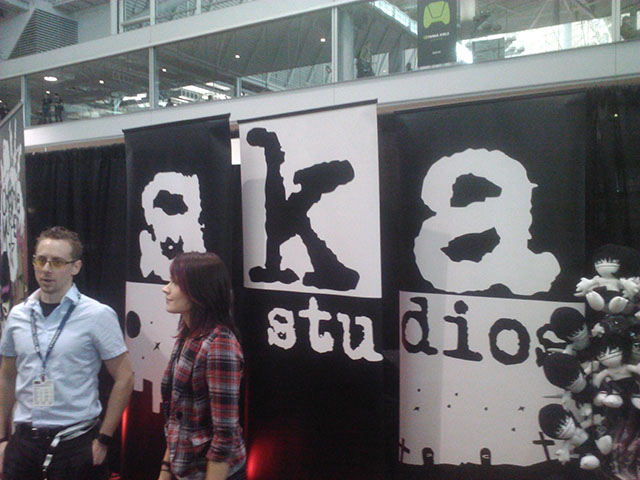 Ska Studios! Coming out with Charlie Murder soon!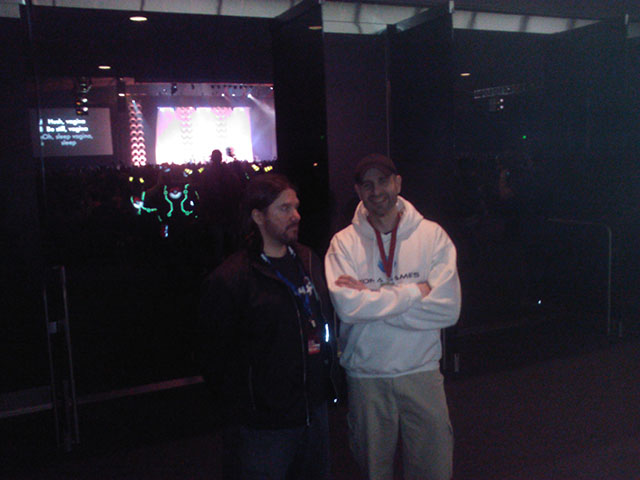 Potentially the two coolest PAX Easters there ever was. Wayne Muise, a friend, and Matthew Doucette,
who is wearing a medal for winning PAX East 2013's Geometry Wars 2 tournament.
Now for some videos:

Wayne Muise, Dave Voyles and I entering PAX East expo floor. This is what PAX East is like!

Iron Man cosplay.

Racing Simulator by MSI.

Crazy cosplay, but I have no idea who this character is. Let me know if you do!
UPDATE: Thanks to Kevin Casper for informing me the character is Fiddlesticks,
the Harbinger of Doom, a champion in League of Legends!
That is all. If you haven't gone to PAX, then please go! We'll be going every year. Come hang out with us!
Cheers!
About the Author: I am Matthew Doucette of Xona Games, an award-winning indie game studio that I founded with my twin brother. We make intensified arcade-style retro games. Our business, our games, our technology, and we as competitive gamers have won prestigious awards and received worldwide press. Our business has won $190,000 in contests. Our games have ranked from #1 in Canada to #1 in Japan, have become #1 best sellers in multiple countries, have won game contests, and have held 3 of the top 5 rated spots in Japan of all Xbox LIVE indie games. Our game engines have been awarded for technical excellence. And we, the developers, have placed #1 in competitive gaming competitions -- relating to the games we make. Read about our story, our awards, our games, and view our blog.