Fnatic: With a legacy comes pressure
When talking about exposure, influence and success in the eSports scene, there aren't many bigger than the legendary Fnatic. Based in London, the British organisation has grown through the vision of Sam Mathews to a global phenomenon and been involved in virtually all aspects of the industry over the past decade, leaving a tremendous impact in mainstreaming and professionalizing eSports.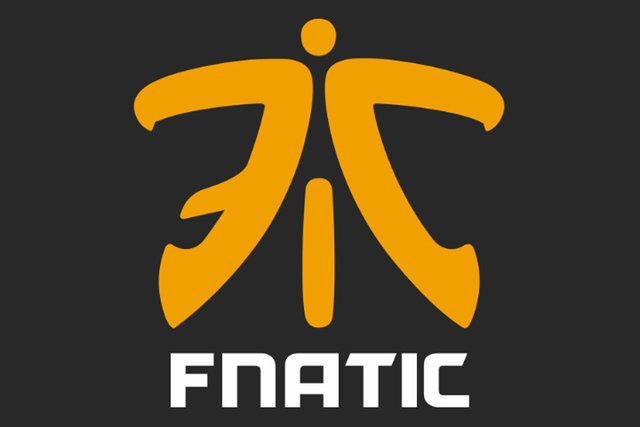 But vision is only worth something if put in to action successfully, and success is what Fnatic has seen plenty of. They won the first ever League of Legends World Championship in 2011 and currently field world class teams in Call of Duty, DotA 2, Heroes of the Storm, Paladins, Smite and Vainglory. However, their oldest and most consistent source of success has been Counter-Strike (CS).
The organisation was founded in 2004 in London, but as CS was widely dominated by the Scandinavians and especially Swedish players, that is where they set their sights to. The composition of their roster has always been heavily Swedish, with the exception of Counter-Strike: Source where they relied predominantly on Dutch players.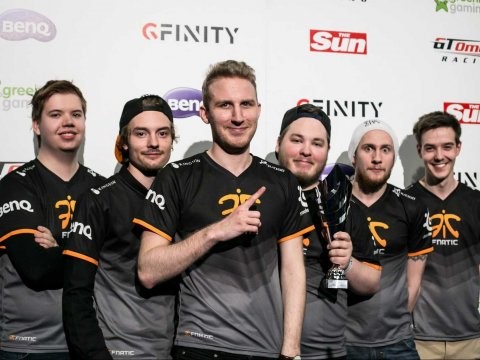 With the release of Counter-Strike: Global Offensive (CS:GO) they went from a Danish formation back to their roots and have since August 2013 only had Swedish players in their roster. The current roster composes of their captain, Maikil "Golden" Selim, Freddy "KRiMZ" Johansson, Jesper "JW" Wecksell, Robin "flusha" Rönnquist and Jonas "Lekr0" Olofsson, completed with their coach Jimmy "Jumpy" Berndtsson.
When a team has a legacy which Fnatic has, it's no surprise that a trophy or two have ended up in the trophy cabinet. With a strong pedigree in the previous versions of CS, the transition to CS:GO wasn't long nor painful. They stayed extremely consistent throughout 2013 and reached many finals. But they had to wait for the jackpot until November when they took down the mighty Ninjas in Pyjamas (NiP) in the all-Swedish final of DreamHack Winter 2013.
Entering 2014, they were once again extremely competitive but despite reaching finals of ESL One: Cologne and winning many minor competitions, their biggest success was still ahead of them. They started the year dominantly in most events they entered and in March they conquered ESL One: Katowice 2015 once again ahead of NiP. This was followed by a flurry of championships at DreamHack Open Tours 2015, Gfinity Spring Masters 2, DreamHack Open Summer 2015, ESL ESEA Pro League Season 1 Finals, ESL One: Cologne, FACEIT 2015 Satge 3 Finals, Fragbite Masters Season 5 and ESL ESEA Pro League Season 2 Finals.
After quite possibly one of the most successful years the scene had ever seen, they started 2016 strong by winning StarLadder i-League StarSeries XIV Finals and Intel Extreme Masters X – World Championship but were finally caught up by the opposition in the latter half of the year. Ever since the team has only managed to reach two finals and several semi-finals, as they've been unable to turn success in qualifies in to winning performances in the final events.
Especially recently Fnatic has been searching for their form, suffering of being knocked out early in playoffs or even left to the group since being runner ups at DreamHack Summer 2017. Signs of better are in the air however, as at the time of writing (September 28) they had won 9 out of their last 12 matches. Thanks to their current fine form despite underperforming in tournaments, Gosugamers.net ranks them as #6 in the world. Not every ranking agrees with this, but many major bookmakers continue to give them low odds, such as 2/5 in their ESL Pro League matchup against Godsent as of 28th September, and some could say rightfully so.
One thing not hindering their success is the support which they receive. Their sponsorship portfolio contains for example of the data storage giant Seagate, drink company Monster Energy and the technology giants MSI and AMD. But with names like these, one cannot ignore the amount of pressure it brings to the table. And even if it hasn't been a problem in the past, this pressure is only to grow should there be no silverware to bring home from tournaments.
Fnatic has been and continues to be one of the most visible and influential brands in the eSports industry with active representation across the board and across the globe. The expectations for an organisation which has won the eSports Team of the Year –award twice are immense, and after a lot success they've only grown.
Regardless of their recent struggles in CS:GO, Fnatic will always be a name which strikes fear in to their enemies heart. No matter which game you are playing.