Is Smartphone Gaming Here to Stay?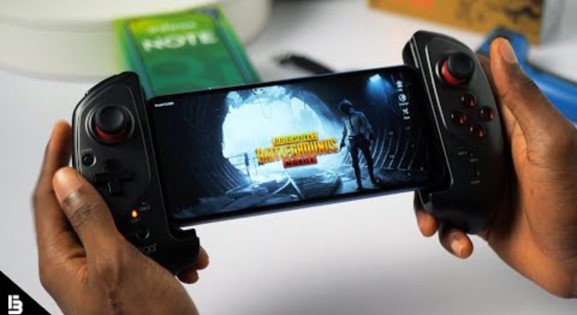 (Image via https://twitter.com/marcus_the_6th)
The smartphone gaming options have progressed dramatically in recent times, especially since the emergence of the smartphone and the applications which arrived with it. Games like Decimation X2 wouldn't have materialised on the Nokia devices of old, which did an excellent job at impersonating bricks.
We have certainly come a long way since the days of Snake and Tetris on older handheld devices. These days, the smartphone gaming options are mightily impressive, especially when you factor in the creations of old on mobile phone devices. Smartphones are more powerful than ever before, the graphics on offer rival some classic consoles, and there is a comprehensive selection of games to access also. Casino gamers can enjoy Jacks or Better video poker at mansioncasino.com with ease using a smartphone, likewise augmented reality games like Pokemon Go give players a truly immersive experience. Innovation in this space has certainly been noticeable.
With technological innovation leading to more sophisticated consoles than we have ever known before, is smartphone gaming here to stay? What is the appeal of gaming on a phone over an advanced console like the newly-released PlayStation 5? Here is a look at a few key reasons.
Convenient gaming on the go
Console games like Score Rush Extended and other hit releases will always appeal to the masses, but gaming on a console certainly doesn't float everyone's boat. To truly enjoy console gaming, players generally need to dedicate a great deal of time and effort to a release. In a busier world craving quick results, smartphone gaming is the perfect alternative for people who perhaps don't have the time or the interest to fully invest in a console gaming experience. Some console releases require many hours and dedication put into them. Smartphone games can be enjoyed throughout the day, be it at lunch or on a morning commute to work. The games are generally designed to pick up and put down, therefore making it easy for smartphone gamers to log in and out of games as they carry on with their daily routine. The games can be downloaded within a matter of seconds, too. Everyone has access to a smartphone in 2021 also, opening up gaming on a smartphone to a whole new audience in the process.
Console-quality titles now available
Thanks to the sophisticated smartphones of today, games developers have been able to up the ante accordingly and offer more graphically advanced, detailed releases in the process. A growing trend of console games making the transition over to mobile has emerged, with hit releases like PUBG and Fortnite registering success in the smartphone gaming world. Then we have releases like the aforementioned Pokemon Go, which has enabled gamers to experience a game while out and about thanks to its augmented reality feature. Smartphone gamers can also purchase an array of accessories to improve the all-around gaming experience, too, with joysticks and VR headsets proving popular in recent times. Innovation in this space will only progress further in the years to come also.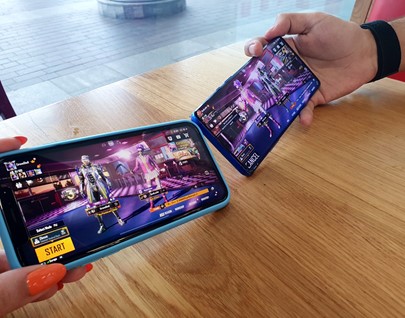 (Image via https://twitter.com/EireneShell)
Cheap and free games
Some of the best smartphone games are either completely free or incredibly cheap. The same can't be said of most console releases. Score Rush might be $5 on Xbox 360, but most other games aren't, especially on newer consoles. The console itself is far from affordable for all, then you have the games and the additional accessories, too. A console simply isn't attainable for everyone, whereas smartphone gaming is. All you need is access to Google Play or AppStore, and you can sample a comprehensive selection of titles without breaking the bank.