Matthew Doucette: Wins Intel GameDev Q1 Inspire Contest
Friday, July 1, 2022
By: Matthew Doucette
I participated in the Intel GameDev Q1 Inspire Contest and won! The prize is an "ASUS ROG Zephyrus 16" Gaming Laptop." So cool. This contest was promoting the Intel GameDev Program.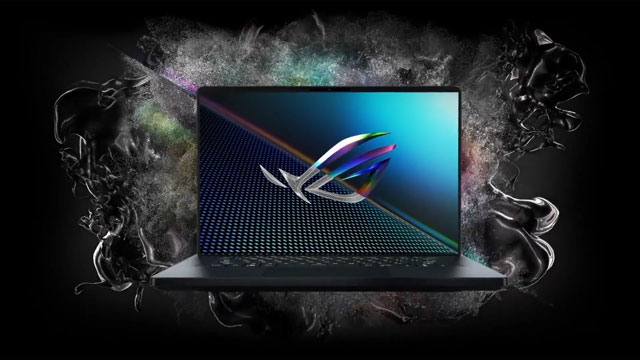 ASUS ROG Zephyrus 16" Gaming Laptop.
Prize Winnings:
This makes for $190,000 in prizes we have won!
Note:
The only information I have received from Intel that it is an "ASUS ROG Zephyrus 16" Gaming Laptop" valued at $2,149.99 USD ($2,789.12 CAD as of July 8th, 2022). Until it arrives, I am not sure if it is an ASUS ROG Zephyrus M16 (2022) or not!
2022-JUL-22 UPDATE:
A fellow game developer who also won this contest, Adrian Bartholomew, reached out to me. He received his laptop today and said it was one of the Zephyrus M16 variants and has an Intel Core i9-12900 processor, GeForce RTX 3070 Ti graphics card, 1TB SSD, and 16 GB RAM. Amazing machine.
Check out Adrian's work here:

Video Portfolio - Adrian Bartholomew
That is all!
About the Author: I am Matthew Doucette of Xona Games, an award-winning indie game studio that I founded with my twin brother. We make intensified arcade-style retro games. Our business, our games, our technology, and we as competitive gamers have won prestigious awards and received worldwide press. Our business has won $190,000 in contests. Our games have ranked from #1 in Canada to #1 in Japan, have become #1 best sellers in multiple countries, have won game contests, and have held 3 of the top 5 rated spots in Japan of all Xbox LIVE indie games. Our game engines have been awarded for technical excellence. And we, the developers, have placed #1 in competitive gaming competitions -- relating to the games we make. Read about our story, our awards, our games, and view our blog.