2008 Dodge Viper SRT-10 (Gen-4)
Monday, September 12, 2016
By: Jason Doucette
(For all cars, visit Our Cars.)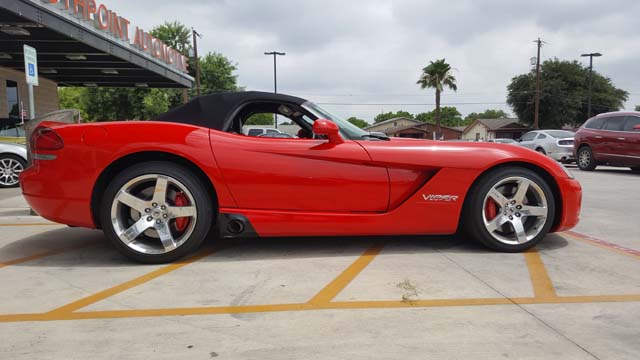 Jason's 2008 Dodge Viper SRT-10 (4th generation).

At Cats Exotics, Seattle.
Description:
4th generation (2008) Dodge Viper SRT-10:
8.4 L (510 ci) V10, external assistance from McLaren
600 bhp, 560 lb·ft
0-60 mph: 3.6 sec, 0-100 mph: 7.6 sec
1/4 mile: 10.9 sec
Top speed: 202 mph / 325 kph (roadster w/top up and coupe)
Top speed: 197 mph / 317 kph (roadster w/top down)
Skidpad: 1.05 g
Pics: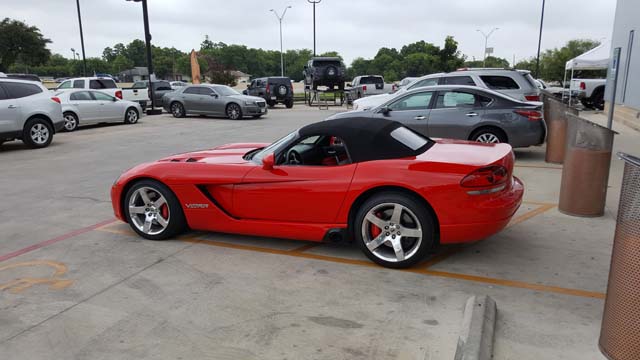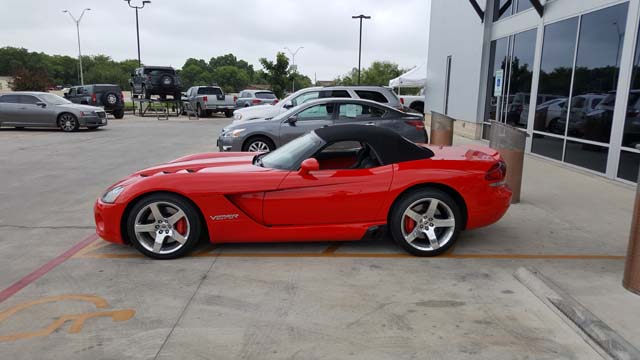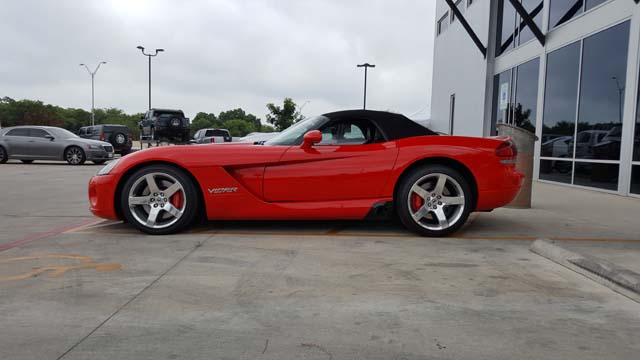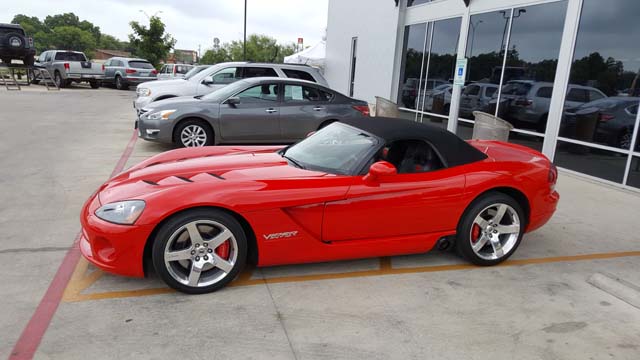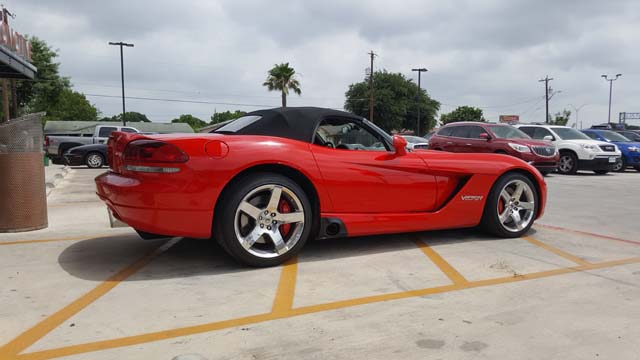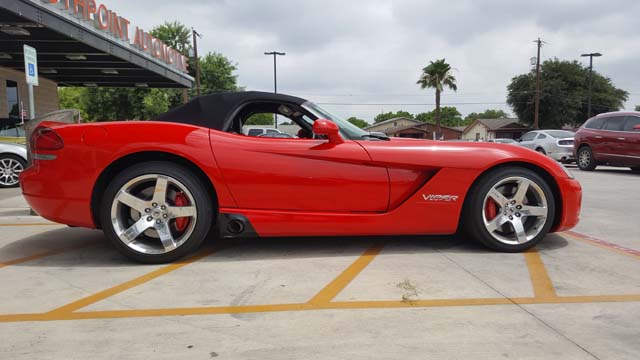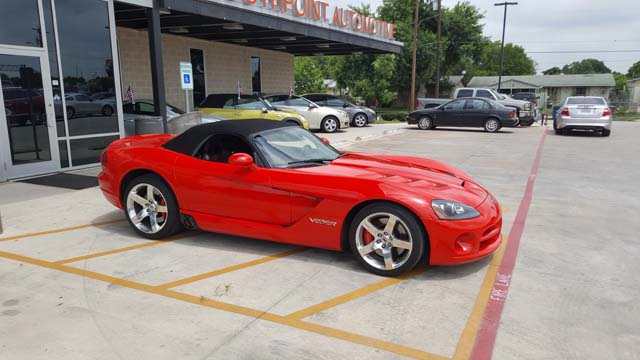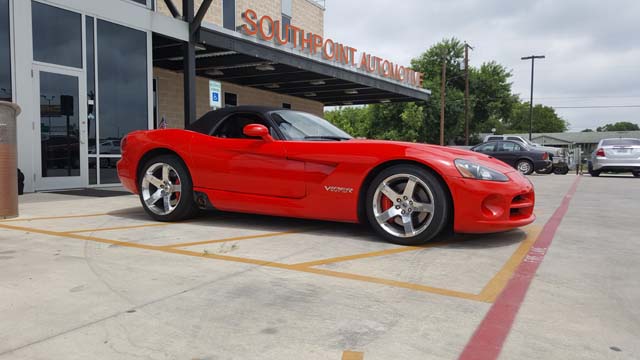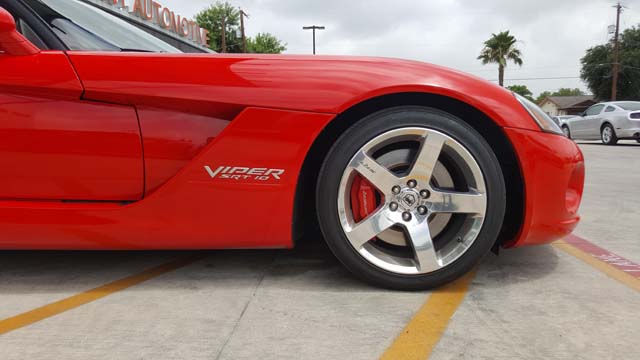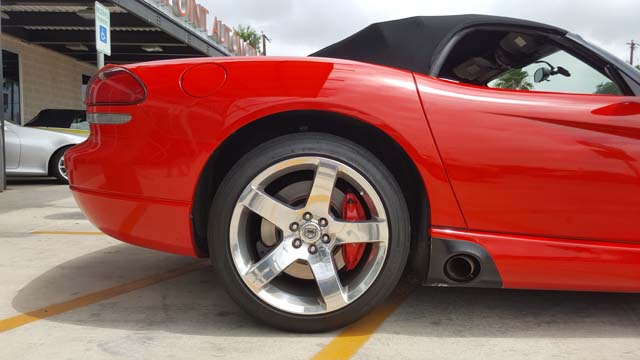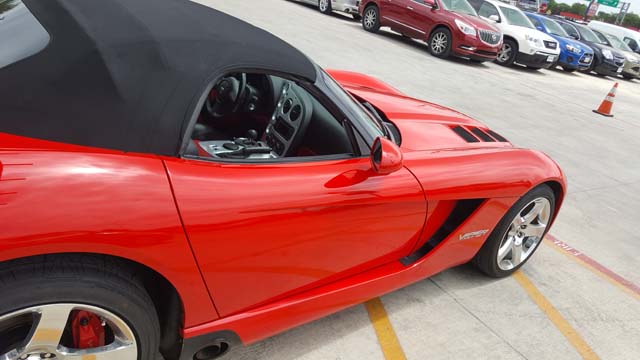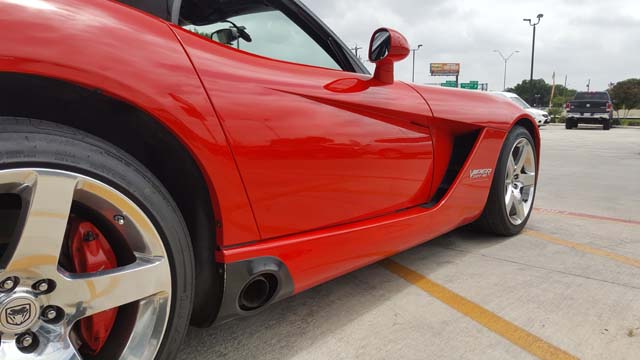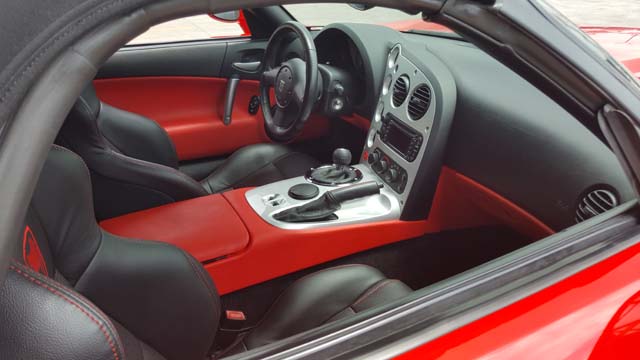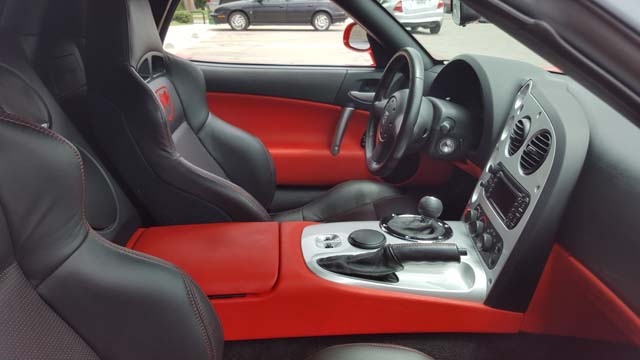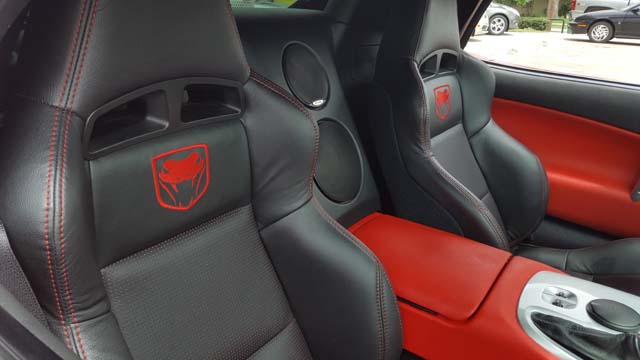 GDC 2017 Pics:
Originally post: GDC 2017 Wrap Up.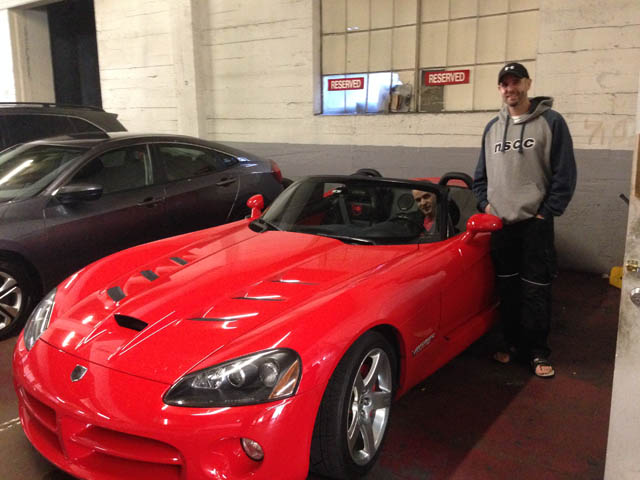 Matthew seeing Jason's Viper for the first time!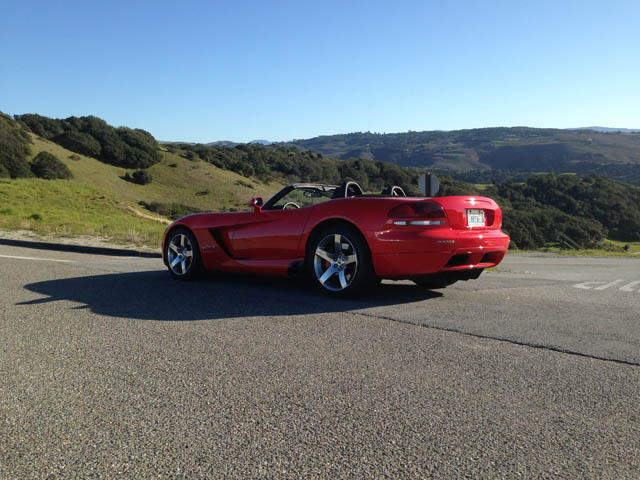 Viper at Mazda Raceway Laguna Seca.

Mazda Raceway Laguna Seca's infamous corkscrew, a 3-story drop.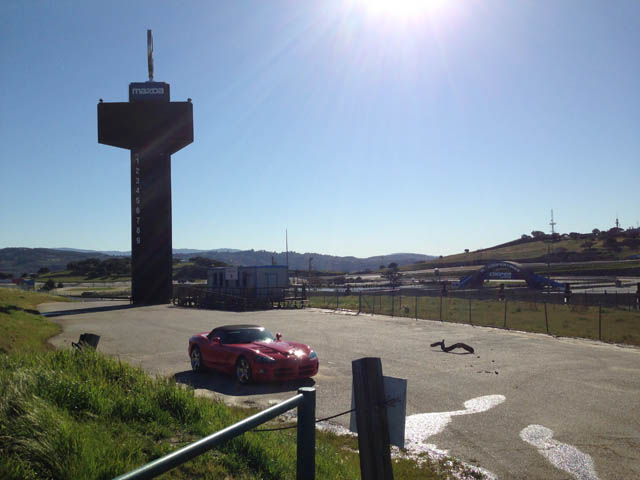 Laguna Seca tower.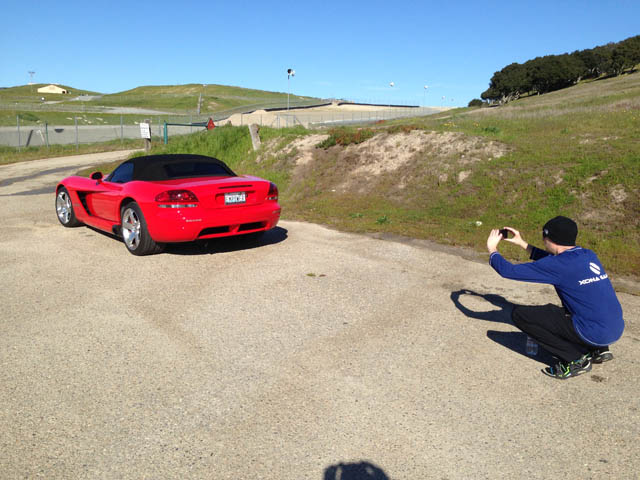 Jason trying to capture the rear tire width on film (345mm / 13.6" wide).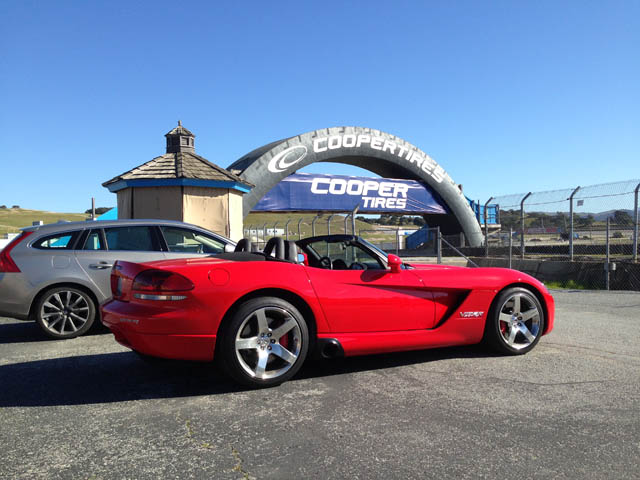 Viper at the track.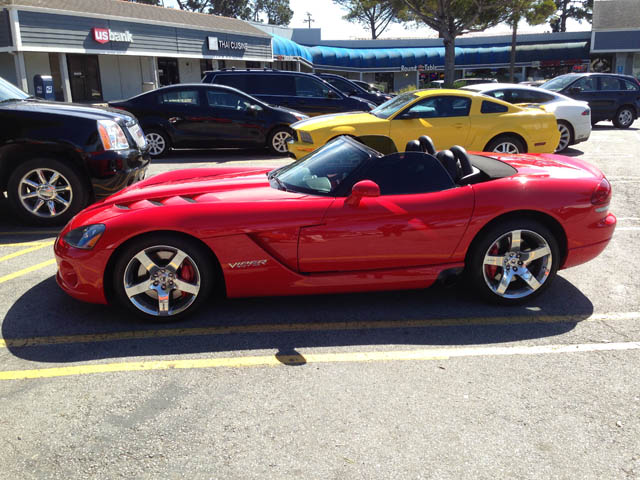 Stopped to eat McDonald's!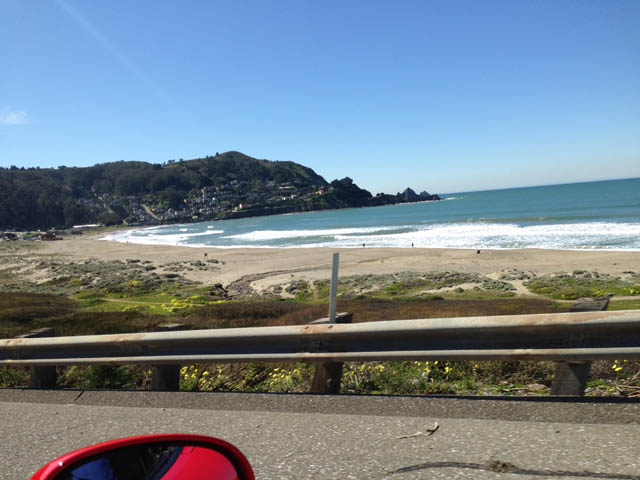 West coast. Beautiful.
About the Author: I am Jason Doucette of Xona Games, an award-winning indie game studio that I founded with my twin brother. We make intensified arcade-style retro games. Our business, our games, our technology, and we as competitive gamers have won prestigious awards and received worldwide press. Our business has won $190,000 in contests. Our games have ranked from #1 in Canada to #1 in Japan, have become #1 best sellers in multiple countries, have won game contests, and have held 3 of the top 5 rated spots in Japan of all Xbox LIVE indie games. Our game engines have been awarded for technical excellence. And we, the developers, have placed #1 in competitive gaming competitions -- relating to the games we make. Read about our story, our awards, our games, and view our blog.