Press Fire To Begin
Press Fire To Begin is an experimental one-button shmup (shoot 'em up).
Description:
Press Fire To Begin is an entry to the "Gamma 4 (ONE-BUTTON GAMES)" contest in Januray 2010. All games must have input restricted to a single button. I did not complete the game, and did not submit the game to the contest.
Screenshots: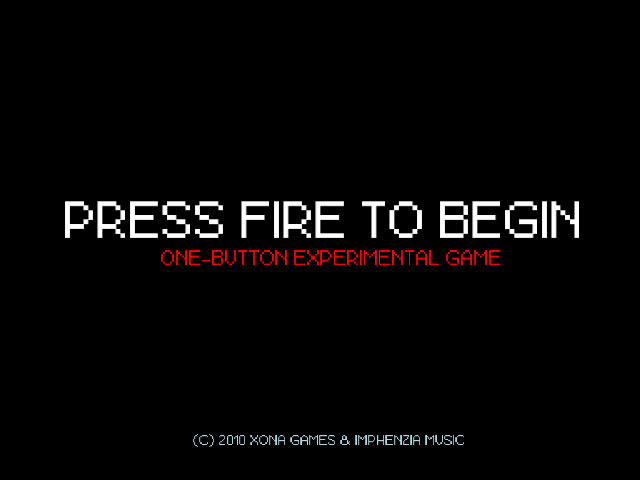 Press Fire To Begin title screen.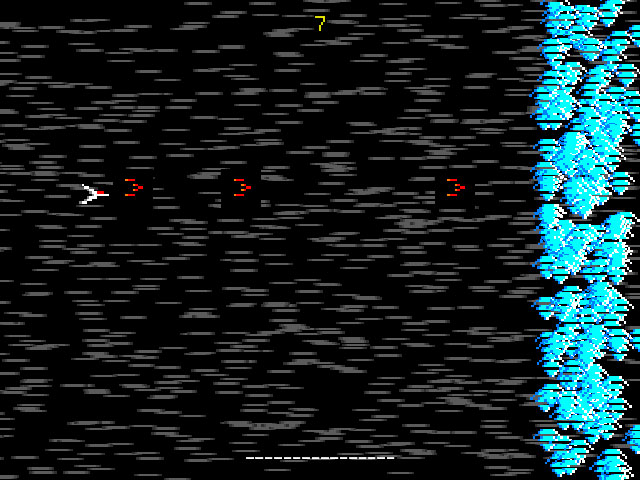 Beginning gameplay.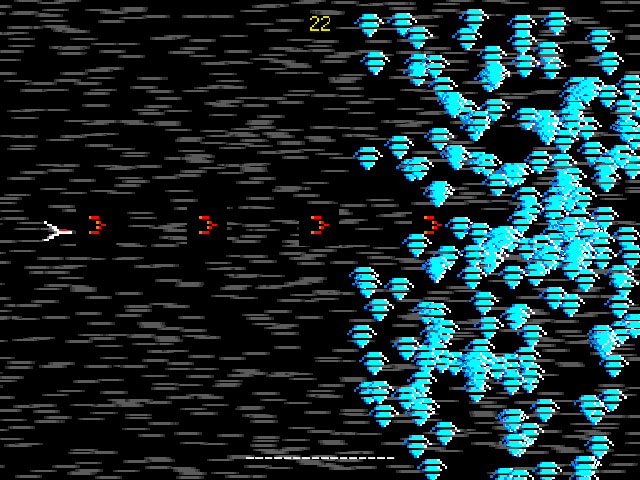 More gameplay.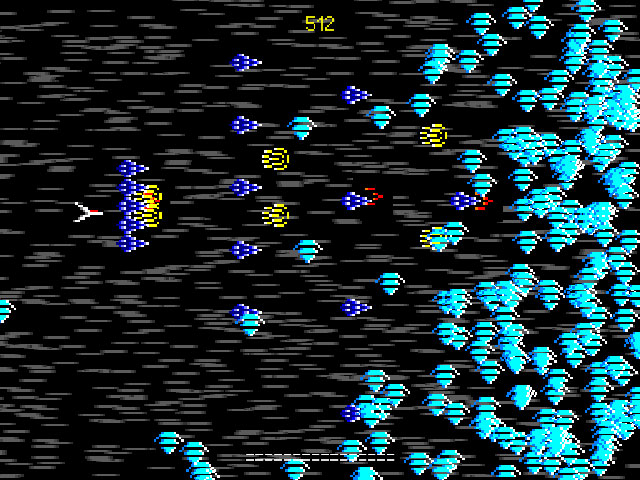 Maximum firepower.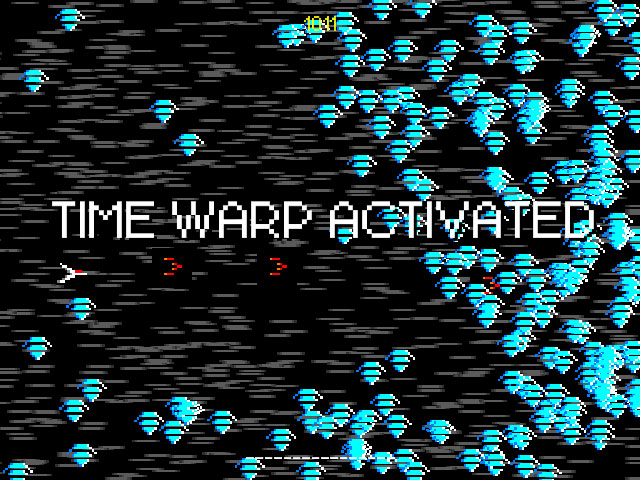 Pause message, "Time Warp Activiated".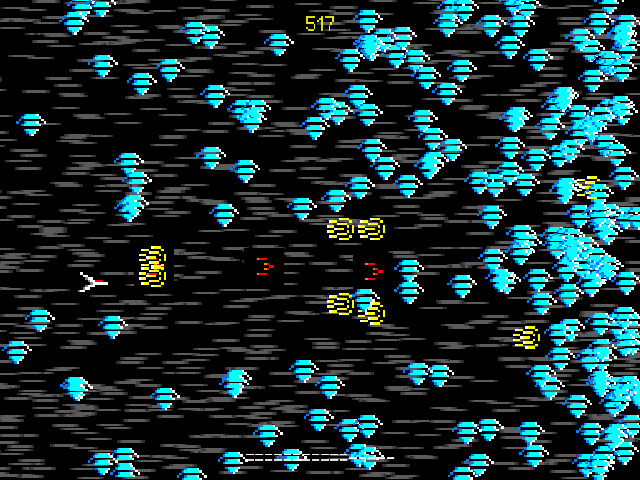 More gameplay.

Final score, one point per kill.
One-Button Mechanic:
Doing nothing leaves the fighter jet stationary and it autofires a red shot. Pressing a button -- the only input -- moves the fighter jet upwards. Pressing a button again moves it downwards. Holding the button continues to move the fighter jet in the direction it is heading in. Also, pressing a button fires a double yellow shot. Pressing a button rapidly will fire this yellow shot faster. Continuing to press the button rapidly will build up a power bar. When the power bar is filled up a blue spread shot will fire. This maximum firepower will remain as long as the button is continuously pressed fast.
Missing Game Mechanics:
The mechanics missing in this game is the need to move up and down to miss objects, perhaps environmental objects such as a ground. This would add strategy and avoid the ability to just rapid fire the single button.
Also bosses, enemy fire, and a general stage design is missing.
This game is no fun, and I do not see it becoming fun even with these mechanics.
Music:
The music was composed by Imphenzia, also known for composing the Decimation X soundtracks as well as Duality ZF!
Trivia:
The title, "Press Fire To Begin", was inspired by Parsec, in my opinion the greatest game on the TI-99/4A. Also, the message, "Time Warp Activated", is also from Parsec.
Winners:
The winners of the contest got to go to GDC 2010. Read about it here: In-Depth: Gamma IV Winners at GDC.
That is all!