Rumble Strips
Rumble Strips is a game prototype by Matthew Doucette for Global Game Jam 2014. It is an 80's racer.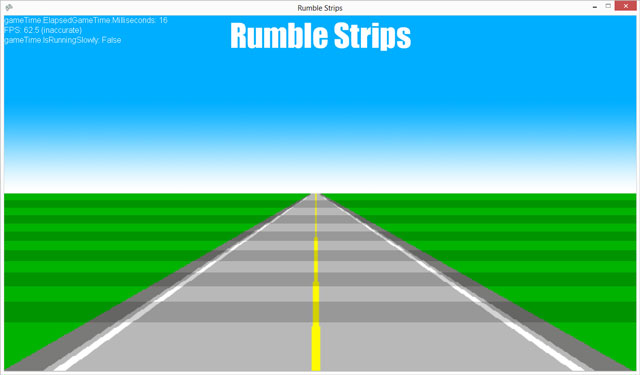 Not quite 3D.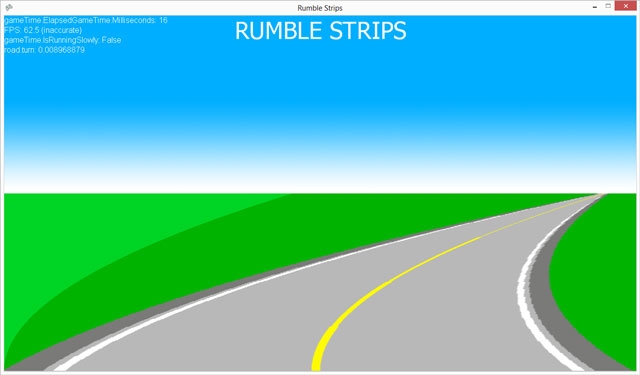 Turning.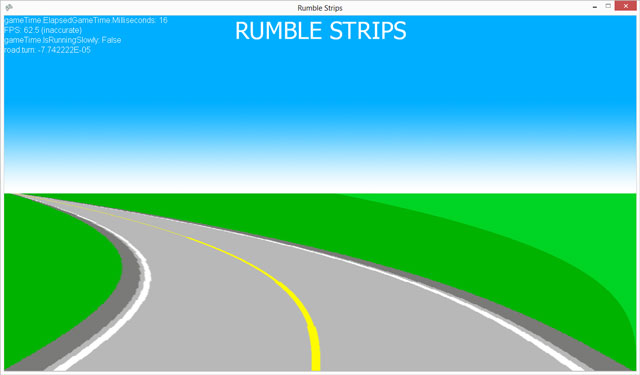 Turning 2.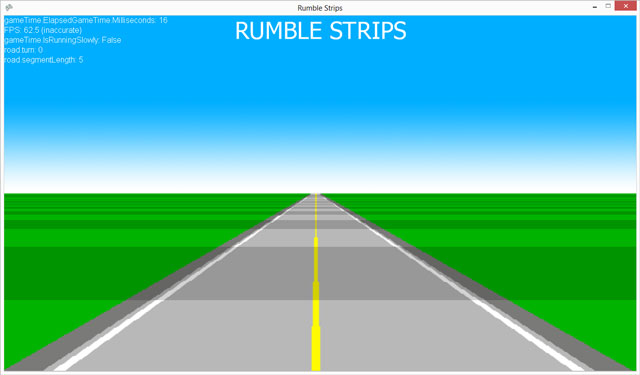 Perspective coloring.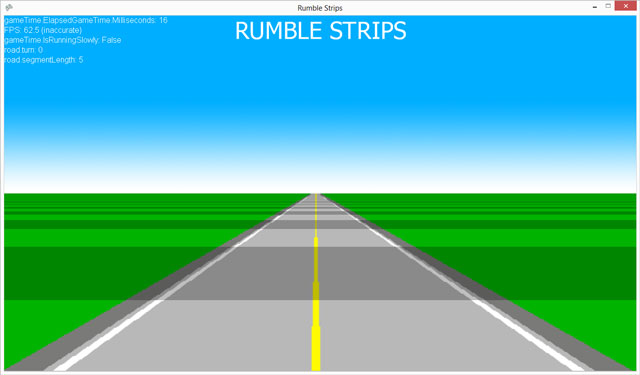 Perspective coloring with nyquist Frequency.
Full Tilt:
Also check out Full Tilt, Jason Doucette's 80's racer, coded back in 1999!
That is all for now!