Independent Shmups Fight For Justice!
Wednesday, August 18, 2010
By: Matthew Doucette
Here's a great interview with myself, Matthew Doucette, co-creator of Duality ZF and Christopher Emirzian (aka udderdude), creator of XOP Black (a Windows PC freeware shmup):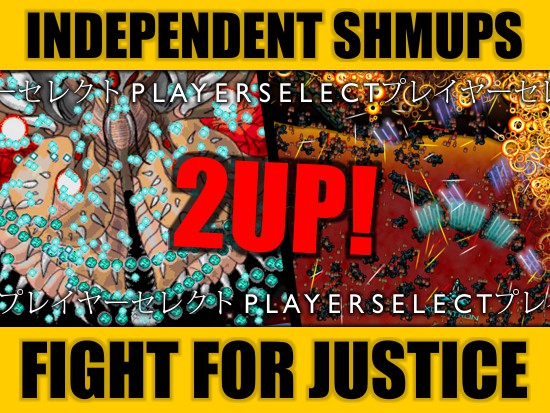 Diametrically Opposed Indie Shmups Fight for Justice
Matthew Doucette of Xona and Christopher "udderdude" Emirzian take their devotion to a higher level and design their own shmups, hoping to shape and sustain the genre's future. Their fanbase is growing and their attention to their craft has garnered them massive respect. The two have wildly different games in the spotlight: Xona's Duality ZF and Chris's XOP Black. We discover below that even in the various shmup sub-genres, successful developers can have strikingly similar goals and opinions.
- Diametrically Opposed Indie Shmups Fight for Justice
Indie Superstar is an awesome website, with very entertaining and well-polished articles and interviews. We highly recommend it!
That is all.
About the Author: I am Matthew Doucette of Xona Games, an award-winning indie game studio that I founded with my twin brother. We make intensified arcade-style retro games. Our business, our games, our technology, and we as competitive gamers have won prestigious awards and received worldwide press. Our business has won $190,000 in contests. Our games have ranked from #1 in Canada to #1 in Japan, have become #1 best sellers in multiple countries, have won game contests, and have held 3 of the top 5 rated spots in Japan of all Xbox LIVE indie games. Our game engines have been awarded for technical excellence. And we, the developers, have placed #1 in competitive gaming competitions -- relating to the games we make. Read about our story, our awards, our games, and view our blog.