Mommy's Best Action Pack Released On Steam!

Wednesday, September 23, 2015
By: Matthew Doucette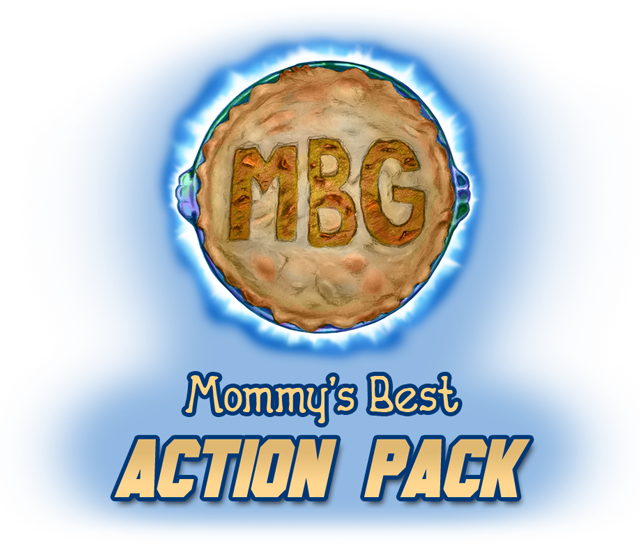 Mommy's Best Action Pack released on Steam today.
(Includes Explosionade, Game Type, Shoot 1UP, and Weapon of Choice.)
2D retro shooter fans, this is happening today: Mommy's Best Action Pack, from indie developer and friend, Mommy's Best Games, has released on Steam! It contains four 2D retro-style shooters: Explosionade, Game Type, Shoot 1UP, and Weapon of Choice.

Mommy's Best Action Pack released on Steam today.
(Includes Explosionade, Game Type, Shoot 1UP, and Weapon of Choice.)
Features:
Steam Enhancements:
The Mommy's Best Action Pack feature Steam Leaderboards*, Achievements, Trading Cards, remappable controls, all re-tuned to perfection.
*Weapon of Choice does not have leaderboards as it has no score.
Steam Downloads:
You can download the pack or each game individually:
Easter Eggs!
P.S. Score Rush is featured in Game Type! :)
That is all!
About the Author: I am Matthew Doucette of Xona Games, an award-winning indie game studio that I founded with my twin brother. We make intensified arcade-style retro games. Our business, our games, our technology, and we as competitive gamers have won prestigious awards and received worldwide press. Our business has won $180,000 in contests. Our games have ranked from #1 in Canada to #1 in Japan, have become #1 best sellers in multiple countries, have won game contests, and have held 3 of the top 5 rated spots in Japan of all Xbox LIVE indie games. Our game engines have been awarded for technical excellence. And we, the developers, have placed #1 in competitive gaming competitions -- relating to the games we make. Read about our story, our awards, our games, and view our blog.