Xona Games Wins $100,000 - I-3 Technology Start-Up Competition
Tuesday, January 26, 2010
By: Matthew Doucette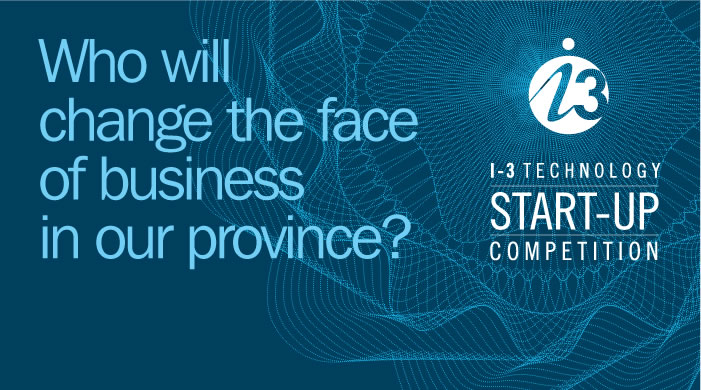 Innovacorp Announces I-3 Technology Start-Up Competition Winners
Xona Games wins $100,000 taking first place in InNOVAcorp's I-3 Technology Start-Up Competition!* There are actually five winners across five zones, as shown in the official press release below. For more history on this contest, revisit our first post. Congratulations to all the winners and runner-ups. We hope this inspires more indie game developers out there! Please feel free to drop us a line.
Partial Press Release:
Innovacorp Announces I-3 Technology Start-Up Competition Winners

Innovacorp today announced the first and second place award winners in the provincial I-3 Technology Start-Up Competition, an innovative competition to identify and support high potential Nova Scotia knowledge-based businesses.

"The start-up businesses chosen as first and second place award winners are excellent examples of the types of high potential Nova Scotia companies that have the opportunity to compete globally," said Dan MacDonald, president and CEO of Innovacorp."The I-3 finalists are all targeting high growth industry sectors, including clean technology, life sciences, information technology, and advanced manufacturing."

The first and second place award winners in each zone are:

Zone 1 (Cumberland, Colchester, Pictou, Antigonish and Guysborough counties)
1st Place – LST Energy – Jim Trussler, Gus Swanson and Philip Landry – Pictou
2nd Place – X-Flux Environmental Technologies – David Risk – Antigonish

Zone 2 (Lunenburg, Queens, Shelburne and Yarmouth counties)
1st Place – Xona Games – Matthew and Jason Doucette – Yarmouth
2nd Place – Ocean Leader Fisheries Ltd. – Milton LeBlanc and Bruce LeBlanc – Lower Wedgeport

Zone 3 (Digby, Annapolis, Kings and Hants counties)
1st Place – Clare Machine Works Ltd. – Vince Stuart – Meteghan Centre
2nd Place – Fireworks FX Inc./Solar Flare Inc. – Fred Wade – Grand Pre

Zone 4 (Halifax Regional Municipality)
1st Place – Tether – Tim Burke and Stephen Hankinson – Halifax
2nd Place – Carbon Sense Solutions Inc. – Robert Niven – Halifax

Zone 5 (Victoria, Cape Breton, Inverness and Richmond counties)
1st Place – Health Tech Outcomes – Corrine McIsaac – New Waterford
2nd Place – Billdidit Inc. – Joe Menchefski – Sydney, and Bill Coady – Port Hawkesbury

The first and second place zone winners each receive $100,000 and $40,000 respectively in a combination of cash and in-kind business building services from professional services firms located in their zones to be used for the further development of their start-up ventures. The first place winners will move on to the provincial round happening February 9, to compete for a $100,000 seed investment from Innovacorp.

The winners in each zone were selected through three rounds of competition by a panel of private sector judges. In the third round of judging, the finalists presented oral pitches of their start-up businesses to the judges. Finalists were evaluated based on business plan credibility, management experience, high barrier to competitive entry, large addressable market, and the probability of obtaining a fully funded business plan. Ultimately, the winners were determined by the judges to have the highest probability of entering the market in a competitively sustainable fashion and having the most commercialization potential.

Innovacorp ran a pilot I-3 competition in Cape Breton in 2006 and its first provincial competition in 2007-2008, and is currently concluding its second provincial competition. In less than four years, the competition has received a remarkable 270 start-up company submissions, reflecting the increasingly high level of entrepreneurship happening across Nova Scotia.

(Links added by us.) Full Press Release: http://innovacorp.ca/news/innovacorp-announces-i-3-competition-winners
Partial Press Release (continued...):
Zone 2: Lunenburg, Queens, Shelburne and Yarmouth counties

1st Place: Xona Games — Matthew Doucette and Jason Doucette, Yarmouth – is an independent game development studio targeting Xbox 360 and PC gaming platforms. The company concentrates on intensifying retro-style games and has already gained international recognition, placing 7th in the world and 2nd in Canada in Microsoft's 2009 Dream Build Play competition. Xona's game Decimation X is the number one rated Xbox LIVE Indie Game in Japan.

January 26, 2010
(Links added by us.) Full Press Release: http://innovacorp.ca/news/innovacorp-announces-i-3-competition-winners
Decimation X was also the #1 best selling game in Japan, as well as the #1 top rated, out of 650 Xbox LIVE Indie Games.
*Actual amount of First Place Package was $109,500.00 CAD.
About the Author: I am Matthew Doucette of Xona Games, an award-winning indie game studio that I founded with my twin brother. We make intensified arcade-style retro games. Our business, our games, our technology, and we as competitive gamers have won prestigious awards and received worldwide press. Our business has won $190,000 in contests. Our games have ranked from #1 in Canada to #1 in Japan, have become #1 best sellers in multiple countries, have won game contests, and have held 3 of the top 5 rated spots in Japan of all Xbox LIVE indie games. Our game engines have been awarded for technical excellence. And we, the developers, have placed #1 in competitive gaming competitions -- relating to the games we make. Read about our story, our awards, our games, and view our blog.