Xona Games Featured in Develop Magazine, Again!
Monday, January 10, 2011
By: Matthew Doucette
Xona Games has been featured in Develop Magazine, again! Develop is the second largest video game development magazine in the world, behind Game Developer. We are featured in the November 2010 Issue #111, exactly one year after our first feature.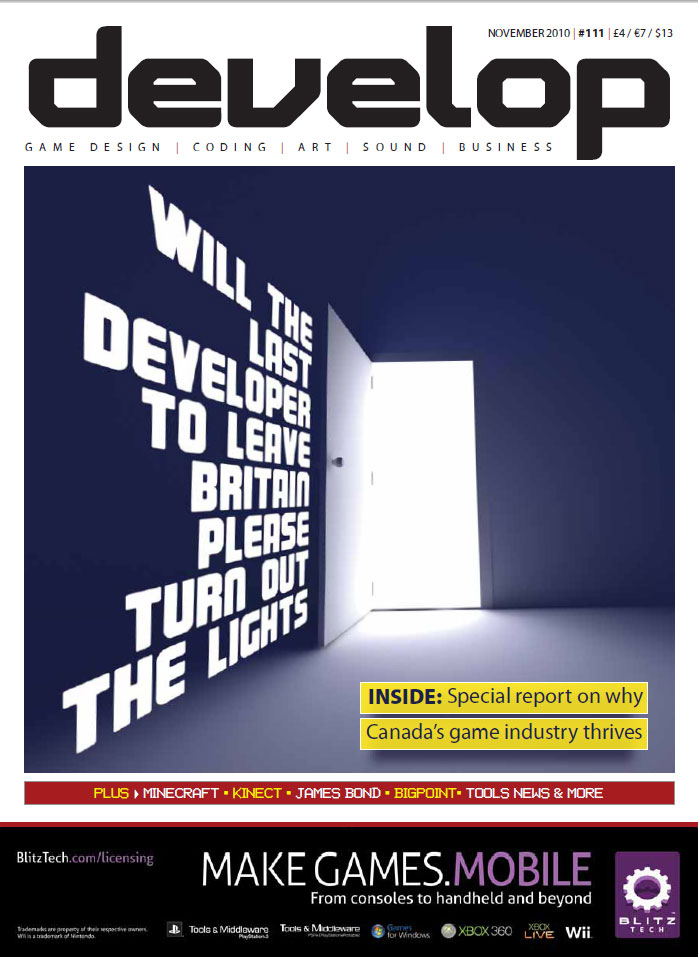 Xona Games featured in Develop Magazine, issue #111, November 2010.
(Download PDF, Read online).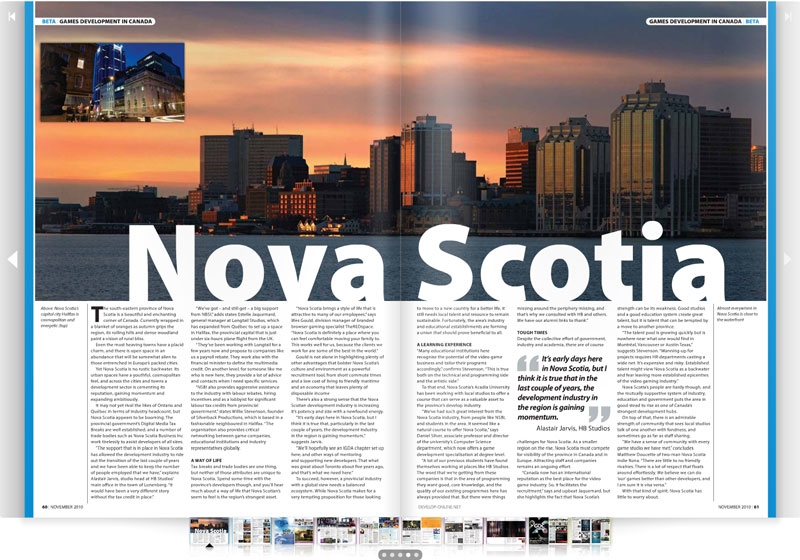 Develop featured the entire Nova Scotia video gaming industry, of which we are proud members!
I was quoted at the end, very cool:
On top of that, there is an admirable strength of community that sees local studios talk of one another with fondness, and sometimes go as far as staff sharing.

"We have a sense of community with every game studio we have met," concludes Matthew Doucette of two-man Nova Scotia indie Xona Games. "There are little to no friendly rivalries. There is a lot of respect that floats around effortlessly. We believe we can do our games better than other developers, and I am sure it is visa versa."

With that kind of spirit, Nova Scotia has little to worry about.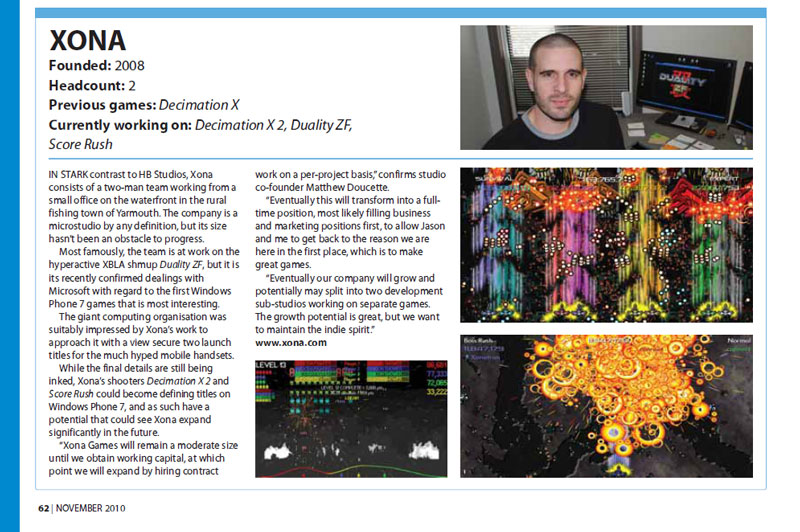 Xona Games' feature, Matthew Doucette in the picture.
Decimation X to the left and Duality ZF to the right.
It Reads (typos corrected and links added):
XONA GAMES
Founded: 2008
Headcount: 2
Previous games: Decimation X
Currently working on: Decimation X2, Duality ZF, Score Rush

IN STARK contrast to HB Studios, Xona Games consists of a two-man team working from a small office on the waterfront in the rural fishing town of Yarmouth. The company is a microstudio by any definition, but its size hasnt been an obstacle to progress.

Most famously, the team is at work on the hyperactive XBLA shmup Duality ZF, but it is its recently confirmed dealings with Microsoft with regard to the first Windows Phone 7 games that is most interesting.

The giant computing organisation was suitably impressed by Xona Games' work to approach it with a view secure two launch titles for the much hyped mobile handsets.

While the final details are still being inked, Xona Games' shooters Decimation X2 and Score Rush could become defining titles on Windows Phone 7, and as such have a potential that could see Xona Games expand significantly in the future.

"Xona Games will remain a moderate size until we obtain working capital, at which point we will expand by hiring contract work on a per-project basis," confirms studio Game Producer Matthew Doucette.

"Eventually this will transform into a fulltime position, most likely filling business and marketing positions first, to allow Jason and I to get back to the reason we are here in the first place, which is to make great games."

"Eventually our company will grow and potentially may split into two development sub-studios working on separate games. The growth potential is great, but we want to maintain the indie spirit."

www.xona.com
2010-JAN Update:
Decimation X2 (Windows Phone 7) and Score Rush (Xbox LIVE Indie Games) have been released, as well as Decimation X3 (Xbox LIVE Indie Games). Score Rush for the Windows Phone 7 was cancelled.
Even More:
As if that wasn't cool enough, I'm in a top gaming magazine only a few pages away from Jade Raymond (how cool is that?!):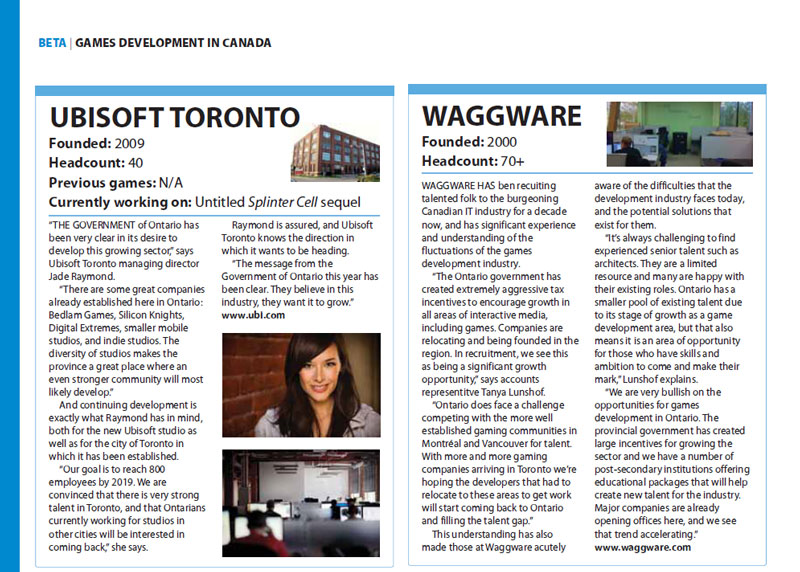 Thanks to Jayson Hilchie and NSBI for their continued support of Xona Games and for landing us in this most prestigious magazine.
About the Author: I am Matthew Doucette of Xona Games, an award-winning indie game studio that I founded with my twin brother. We make intensified arcade-style retro games. Our business, our games, our technology, and we as competitive gamers have won prestigious awards and received worldwide press. Our business has won $190,000 in contests. Our games have ranked from #1 in Canada to #1 in Japan, have become #1 best sellers in multiple countries, have won game contests, and have held 3 of the top 5 rated spots in Japan of all Xbox LIVE indie games. Our game engines have been awarded for technical excellence. And we, the developers, have placed #1 in competitive gaming competitions -- relating to the games we make. Read about our story, our awards, our games, and view our blog.