Xona Games Running Lean: The Lean Startup Challenge
Monday, March 21, 2011
By: Matthew Doucette
Xona Games is an award winning, team of two, indie game studio. We have four game releases and more in the works. We have made our mark on indie-friendly gaming platforms and are looking for funding to make the jump to more professional platforms.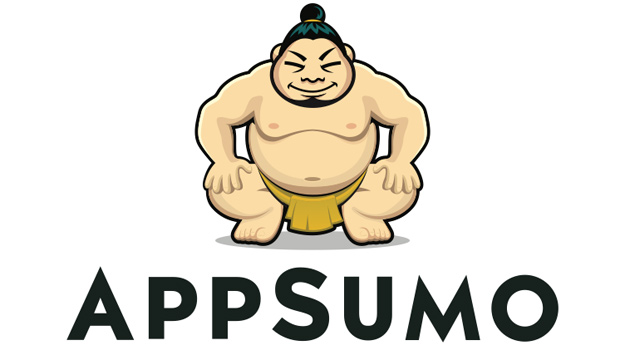 AppSumo, offers deals on web applications, now running a $100,000 contest.
This blog post is our official entry to AppSumo's $100,000 Lean Startup Challenge. I will explain how Xona Games is following the lean startup technique and how well it works for us.
How Xona Games is a "Lean" Startup:
I first heard of the Lean Startup Challenge late last night. (Thank you, Brad Mills, a fellow competitor!) I have been using the tools offered in AppSumo's Lean Startup Bundle for the past year and a half. I attended, virtually, a Running Lean Workshop hosted by Ash Maurya, in Halifax, Nova Scotia, which further grounded these philosophies into our business. Ash Maurya's work is a subsidiary of the "Lean Startup" philosophies of Eric Ries. Both of these accomplished individuals, among many more, offer their mentoring as a part of the prize winnings. Great stuff!
Slight bump in the road: I have been unable to purchase the Lean Startup Bundle as the sale expired early this morning before I woke up due to time zones. I retweeted AppSumo's sale expiry notice to hope to receive a free bundle, an offer they have, as well as acceptance into the contest. If I receive additional copies of the bundle, I will be offering them for free to other indie game startup companies like Xona Games on our twitter feed. Now, let's run lean...
First of All, What is Running Lean?
Start with the fact that less than 10% of startups succeed, and only 3% of them succeed without changing their primary goals. What a startup shoots for rarely succeeds; they need adjustments. Running lean is a methodology of quickly and cheaply figuring out what adjustments to make.
I like the wording Ash Maurya uses: Running lean is "finding a plan that works before running out of resources".
Next, How Do You Run Lean? The Running Lean Cycle:
You need to figure out what works. The only surefire way to do this is a market release of your product. No amount of pre-release, in-house, user-testing calculates if your product actually works in the market. Only an actual release will do this.
So it's a cycle, and a quick one at that:
The Running Lean Cycle:

Using all the information at hand, create a prototype of your product and release it. Learn from actual market feedback of your release and calculate what your product needs. Fulfill those needs in the fewest features possible. Release. Repeat.
That's it. Essentially, running lean is a guidance tool, to replace your guessing tool.
The last thing you want to do is spend two years working on useless features to release a product the market rejects. The market should be continually engaged. Having beta testers is not the same thing as market engagement.
To steal another line from Ash Maurya, "Startups are inherently chaotic, but at any given point in time there are only a few actions that really matter. Running Lean is about focusing on those and ignoring the rest."
I have already posted many quotes from Ash Maurya to my Facebook friends (feel free to add me) when I first encountered his material. I cannot help but do so again in this blog post! It's truly amazing insight and a new perspective on how to look upon your business.
Now, How is Xona Games Running Lean?
The first problem is that we are a video game development company. We like to call ourselves an "indie game studio". You will see it is the "indie" part, which means independently owned and operated, that saves us.
Video game platforms have severe restrictions in game updates. They are allowed but frowned upon and can take more time to accomplish than the market is willing to wait for. On Xbox LIVE you have to wait months to put out your update due to internal processes. Consumers can lose you in that amount of time. Microsoft wants their developers to release the game right the first time, and avoid jumping into a running lean cycle while their platform hangs in the balance between quality and lack thereof. Other gaming platforms are easier, such as the Windows PC based Steam, but still the expectation is that the game works first time out. Bug fix updates are ok, but fundamental game fixes are not, and it is the fundamentals that game developers try to hone in on, the reason we run lean in the first place. So how can a video game studio run lean? And how are we doing it?
It's tough, but possible! We are not making a web app that can be updated on the fly. What we are making is more like a movie; imagine watching a movie that is being updated as you watch it. It makes no sense. So the solution is simple, you must run lean with cycles that cover the scope of multiple games. You have to run lean on the fundamental game development and design process itself, not the actual game. So with each new game you see the improvements, not in a specific game and its updates. Therein lies the power of an indie game studio. We can release and release again quickly, especially with our $1 games, and each release tests the field with what we call our "experimental games".
Three Examples of Xona Games Running Lean:
Three points in hand:
First: Decimation X, Decimation X2, and Decimation X3. The progression within the Decimation X series is us running lean.

Second: Score Rush to Duality ZF (unreleased). Score Rush is Duality ZF's spiritual prequel, a testing bed of Duality ZF designs. That's also us running lean. I'll dive into this one in detail.

Third: Subtleties of our running lean methods appear across all of our games. There are fundamental design philosophies learned from each of our releases, even across different game genres.
I'll concentrate on the second example, Score Rush to Duality ZF:
Score Rush was an experimental game. It was designed with the Duality ZF engine with Duality ZF features "maximized" to the extreme. We called it a spiritual prequel. On the outside, the games are very different experiences, but fundamentals in both games were tested on the field by Score Rush's release on the smaller Xbox LIVE Indie Games (XBLIG) platform. XBLIG proved to be a suitable test bed for Duality ZF's much larger Xbox LIVE Arcade (XBLA) platform. They are both on the same Xbox 360 console with the same users. Score Rush used a scoring mechanic that used to be a Duality ZF claim-to-fame concept. More on what happened to it later, but the scoring mechanic measured the score based on player skill alone. It was a simplistic no bells and whistles idea that had never been done before (really). Score Rush essentially was an innovative "Duality ZF to the extreme" experiment.
And, on some level, it failed. Of course, on some level it succeeded, as it was the #1 top seller in Japan and #2 in U.S. and Canada, and continues to hold the #3 top rated game in Japan out of 1,600 games (with our two games, Decimation X and Decimation X3, right behind it at #4 and #5), as well as receiving many awards for top picks. But let's concentrate on the level in which it failed, as that's what running lean is all about.

Example of Score Rush's intensity. Sells for $1 on Xbox LIVE Marketplace.
The intensity of Score Rush was over the top. It had relentless gameplay and rewarded only the most stringent skill. We found that gamers, even hardcore gamers, often wanted a challenge at first that calms out into effortless play once a certain amount of skill is obtained. Score Rush's continually never-ending difficulty modes created anxiety in our game. The gamer was always on edge. Never relaxed. I can feel the anxiety within Score Rush as I write this! There were no breaks no matter how good you grew to be. We lost some of the "fun" by having a game that scores the player too technically correct. We gave no bonuses for extra lives or extra unused bombs at the end of the game. We technically only counted what actually mattered: how many enemies you killed and how fast you did so. It was simplistic and innovative, but the removal of the jackpot-style bonuses, that gamers were used to, removed all the fun in scoring points.
We ultimately learned more than just this on Score Rush, but the scoring mechanic we once bragged about having in Duality ZF will now be changed. It will be more fun. As well as Duality ZF will be more "casualized". We need to make our games more casual while keeping the fundamental gameplay mechanics true to the hardcore players. That way, we capture both the hardcore fans as well as the mainstream gamers.
The Power of Running Lean:
Duality ZF has now been tested, by an actual market release, without a release. How amazing is that? And it was done by releasing its spiritual prequel, Score Rush. This, in essence, is how Xona Games is running lean. Now when Duality ZF hits XBLA, a profitable platform that does not allow the running lean cycle within a specific game, it will be ready for market and exceed its original chance of success.
Results:
The results are to be concluded. However, things are looking great.
We were chosen to represent our province of Nova Scotia, Canada's gaming industry at GDC 2011 in a booth (vids). GDC is the world's largest video game development conference. We were landed physically right next to the Independent Games Festival (IGF), Nintendo, and Google: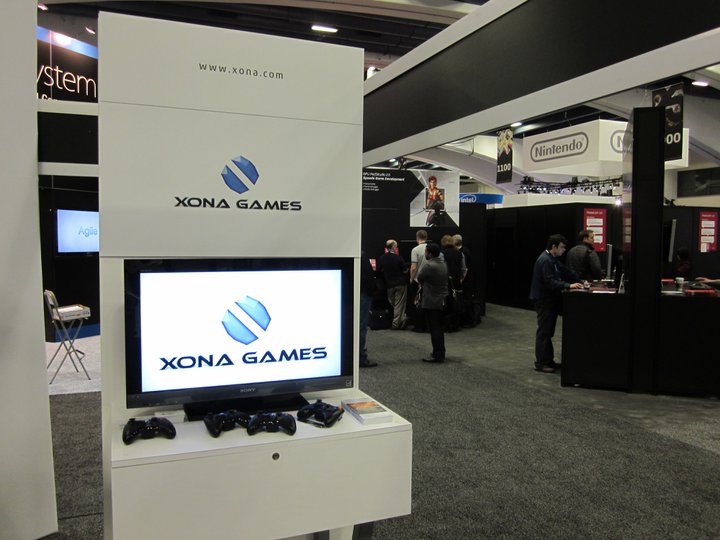 Xona Games at GDC 2011, close to Nintendo.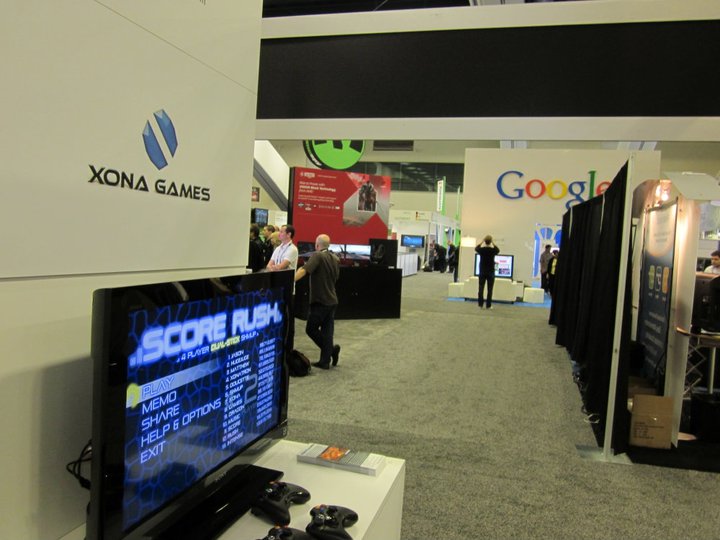 Xona Games at GDC 2011, close to Google.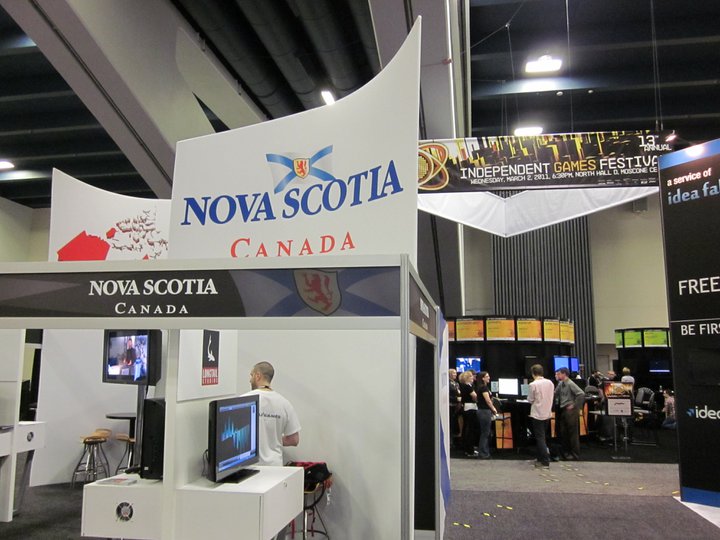 Xona Games at GDC 2011, close to IGF.
More pics on our facebook page.
Our ideas, as constructed by running lean concepts, were pitched to many XBLA and PlayStation Network (PSN) publishers at GDC. Their reception showcased our ideas resonate with what works in the industry. We are now negotiating deals with numerous publishers, some are among the top in the industry, with more than a few contracts in hand. This is literally just weeks out from GDC 2011. Keep in mind that out of over 1,600 XBLIG games, only about 5 developers have graduated to the more professional XBLA platform. I can name all their games on one hand. Also note XBLIG's inability to sustain game development as a business, as top XBLIG developers were just quoted on in a recent Gamasutra article, including myself. The article asks, "Where are XBLIG developers are going?" I'm not sure about everyone else, but we are moving to more profitable platforms, with better and well received ideas, funding, and proper business practices. And we thank the XBLIG team for providing a great stepping stone for us.
Does Xona Games Need Funding?
Yes!
We need funding to move from where we are (XBLIG and Windows Phone 7 platforms) to where we are going (XBLA, PSN, Windows PC platforms). To hit these larger, more profitable platforms, we need publishers behind us, as well as partake in more intensive and expensive platform regulations. Also, our games must be bigger and better, which costs more money in development time. We are in the process of seeking funding, to see through to the next step of the running lean process.
Winning this contest would be an interesting self-fulfillment and suiting end in our running lean process. I would like to point out that anyone in our position, based on our past releases and successes, is able to receive funding. It will not be game over if we lose this contest. However, we still hope to win. This is one form of many forms of funding. And best of all for AppSumo, we are ready. We are actively seeking funding and know exactly what to do with the money and where it will take us. This is the most pivotal step in Xona Games so far, aside from starting. The running lean process has worked so far and we are eager to play it out until the end.
The typical XBLA deals run on the order of $200,000 in funding. We hope to shoot for half this cost, because our games are near publishing ready, which means lower costs and reduced risks. We also are shooting for PSN and Steam. Ultimately we want our games on all the major platforms. An XBLA, PSN, and Steam combo is an incredible opportunity, whereas most indie studios are lucky to land one such platform.
Haven't You Already Won $100,000?
Indeed we have. Xona Games was the $100,000 First Place Award Winner in Innovacorp's I-3 Technology Start-Up Competition.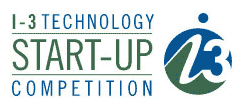 Xona Games won Innovacorp's $100,000 contest.
We hope this does not detract from our ability to win the Lean Startup Challenge, but instead prove we are viable winners. Innovacorp's prize, our awards and successes, and our running lean philosophies all showcase our strong capability to succeed as a startup. We are willing to change. We are willing to do what it takes to succeed in the gaming industry. It is a fundamental requirement of running lean. Negative feedback can be harsh, but game developers are use to it! The good ones make use of it. We always choose to look for the hidden gem in the voices of critics, and move forward with the next best move. That's a part of running lean.
It's interesting that both Innovacorp and AppSumo have $100,000 technology startup competitions. The Innovacorp contest helped in our early stages, and we feel the AppSumo contest can lend us the financial help to bring us to the next level.
And this concludes our shameless self-promotion that the submission form asked for!
Thank You.
Thank you for reading until the end.
Please enter the Lean Startup Challenge yourself. If you figure out how to buy the Lean Startup Bundle (it's now sold out), please let me know. Either that or a postcard to "AppSumo Inc. - 1601 e. Cesar Chavez St. #309 Austin, TX 78702" is required to enter the contest. For now, until I hear back from AppSumo, the plan is to send the postcard in the mail.
Thank you, Noah Kagan and AppSumo, Eric Ries, and Ash Maurya for all your help and advice, as well as offering this contest for us to enter.
2011-Apr-04 Update:
This is pretty cool. We are first page results in Google for running lean and lean startup challenge, the latter right after appsumo.com!
That is all.
About the Author: I am Matthew Doucette of Xona Games, an award-winning indie game studio that I founded with my twin brother. We make intensified arcade-style retro games. Our business, our games, our technology, and we as competitive gamers have won prestigious awards and received worldwide press. Our business has won $190,000 in contests. Our games have ranked from #1 in Canada to #1 in Japan, have become #1 best sellers in multiple countries, have won game contests, and have held 3 of the top 5 rated spots in Japan of all Xbox LIVE indie games. Our game engines have been awarded for technical excellence. And we, the developers, have placed #1 in competitive gaming competitions -- relating to the games we make. Read about our story, our awards, our games, and view our blog.