Xona Games: Featured in Official Xbox Magazine Online
Monday, July 4, 2011
By: Matthew Doucette
Xona Games was featuerd in Official Xbox Magazine Online's "Indie Independence Weekend: XBLIG Interviews" with some of the top Xbox LIVE Indie Games developers!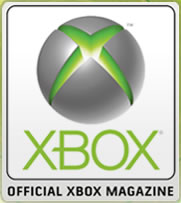 Xona Games featured in OXM Online's "Indie Independence Weekend: XBLIG Interviews".
Quote of our section (some links added by us):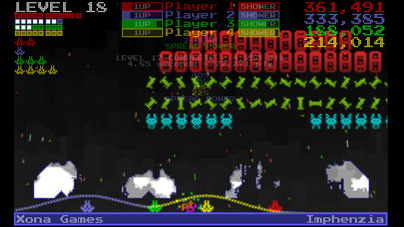 Matthew Doucette, Xona Games
Website | Facebook | Twitter

WHAT'S YOUR GAME?

Decimation X3 and Score Rush tie as our top game. They are nearly identical in ratings, sales, awards, and released only two days apart. They are 4-player nostalgic shoot 'em ups with modern-day gameplay and intensity. Decimation X3 was chosen for Indie Game Winter Uprising. Score Rush is developed on the award winning Duality ZF engine (our next game). Both were developed by our "empower the player" philosophy. They were #10 and #11 on Major Nelson's best selling XBLIG worldwide. Both were #1 best sellers in multiple countries. In Japan, they are rated #3 and #4 out of 1,800 XBLIG games, with Decimation X3's prequel at #5.

WHY XBOX LIVE INDIE GAMES?

Dream Build Play 2008, and the power to create games on a console (our favorite console at that), pulled us into XBLIG. We thought we could win Dream Build Play 2008, but did not even place in the top 20. Next year we came back strong with a #7 overall win and #2 in Canada. The next year we maintained that momentum and scored a #5 overall win and #1 in Canada. This year we just entered it again. All four years we entered Duality ZF, the engine that Score Rush is built on.

WHAT HAS XBOX LIVE INDIE GAMES MEANT TO YOU?

Xbox LIVE Indie Games has meant the world to us. It is what finally got us into making games officially after a lifetime. We have been making games since we were seven years old, always with aspirations of doing it for a living, but life and school always got in the way. It's no surprise that we made a full circle return back to game development. We have XBLIG and Dream Build Play to thank for that opportunity and motivation.

We have not been financially successful, but the majority of our time is spent on Duality ZF, a game destined for Xbox LIVE Arcade. All of our XBLIG work is side projects. It is difficult in any industry to self-fund with side projects alone.

We have won our share of awards. $100,000 technology contest award, featured in five major gaming magazines (this being our second feature in OXM), #1 in Canada and Japan for various reasons. Every game we have made has won prestigious awards, and even our company and its technology itself has. It has brought us to MIGS and GDC to meet publishers and big dogs of the gaming industry all around the world. It's truly been amazing. We had a booth at GDC 2011. How cool is that?

Read our short story here.

WHAT'S XBOX LIVE INDIE GAMES' GREATEST STRENGTH?

The strong point of XBLIG is its lack of restrictions. It's common to hammer XBLIG for its bad games, and even in the community forums developers blame developers for outputting bad content. But, prepare for a paradigm shift: We want the bad games, because we want all the games. It's an experimental games platform that will produce gems that would otherwise be regulated away. The true solution is the platform should sort the content, the way search engines sort websites.

WHAT'S XBOX LIVE INDIE GAMES' GREATEST WEAKNESS?

Xbox LIVE Indie Games does not put it's best (and quite beautiful) face forward. Its "front page" or first tab is the last 50 XBLIG games produced, which in any unregulated system will be dominated by low quality titles. This tarnishes XBLIG's reputation. And this is not the fault of the developers producing those titles, as one of those developers may be the next John Carmack learning the ropes, but the fault of the platform's unwillingness to sort and filter the content. Look at XBLA and what do you see first? High quality recent content. Likewise, I believe XBLIG should showcase high quality recent content. The rewarding of quality work would have inspired more quality work, instead of the random get-rich-quick schemes that dominate the virtual shelves of XBLIG. It's the negativity that happens when you leave the platform in chaos.

I have outlined what has become to be known as the "Xona Proposal" on fixing XBLIG here. It has been put in front of the founders of the XBLIG initiative and supported by a large majority of the XBLIG community.

Real leaderboards and achievements with Gamerscore are also necessary. I believe if the above changes happened, XBLIG would be the place to be for indie gaming, both for developers and gamers.

WHAT DOES THE FUTURE HOLD FOR XBOX LIVE INDIE GAMES?

I do not see it evolving, but I would take a job at Microsoft today if I could be enact the changes I feel XBLIG needs. I anticipate that XBLIG would grow 10 to 100 times in size with these changes. Someone is going to make a platform like this, and it's sitting in Microsoft's lap. It's so hard for me to ignore this potential. I absolutely love indie games and I believe Microsoft has come halfway to creating the best platform ever for indie game developers and gamers. I want it see it play out until the end.

WHAT'S THE BEST XBOX LIVE INDIE GAME (BESIDES YOUR OWN)?

The best XBLIG game is hard to pick, but I'll go with Cthulhu Saves the World for this one!
Thanks so much to Dave Rudden for featuring us and other great XBLIG developers!
About the Author: I am Matthew Doucette of Xona Games, an award-winning indie game studio that I founded with my twin brother. We make intensified arcade-style retro games. Our business, our games, our technology, and we as competitive gamers have won prestigious awards and received worldwide press. Our business has won $190,000 in contests. Our games have ranked from #1 in Canada to #1 in Japan, have become #1 best sellers in multiple countries, have won game contests, and have held 3 of the top 5 rated spots in Japan of all Xbox LIVE indie games. Our game engines have been awarded for technical excellence. And we, the developers, have placed #1 in competitive gaming competitions -- relating to the games we make. Read about our story, our awards, our games, and view our blog.