GDC 2013 Wrap Up
Thursday, April 25, 2013
By: Matthew Doucette
Once again Xona Games had a booth the GDC expo floor, thanks to NSBI and the Nova Scotian government. PAX ended the day before GDC this year, so like our PAX East 2013 Wrap Up, we've been back from GDC for about a month now. Here's some pics and videos of the event: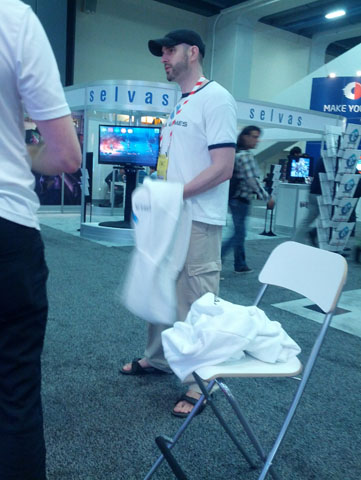 Matthew looking sharp. (Kidding.) Casual dress is cool at gaming conventions.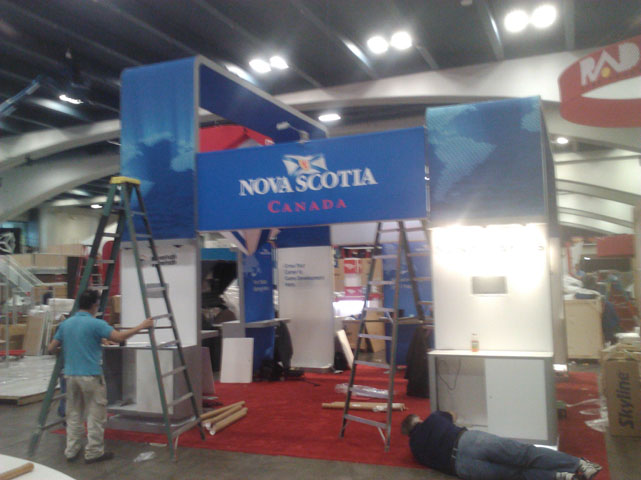 Setting up our Nova Scotia, Canada booth.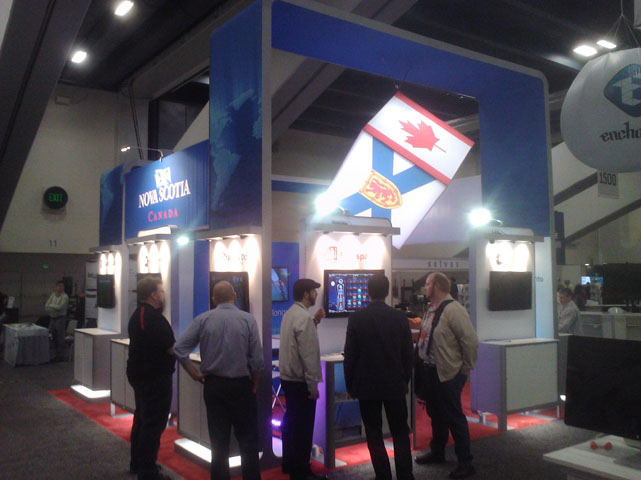 Nova Scotia, Canada booth almost done.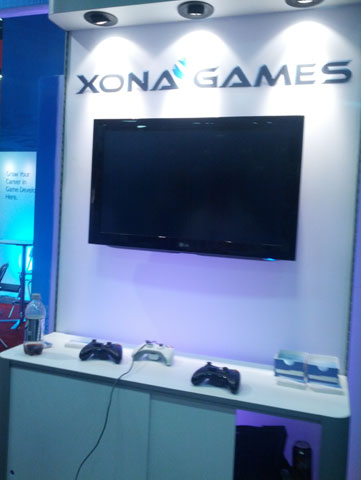 Xona Games GDC booth ready for launch.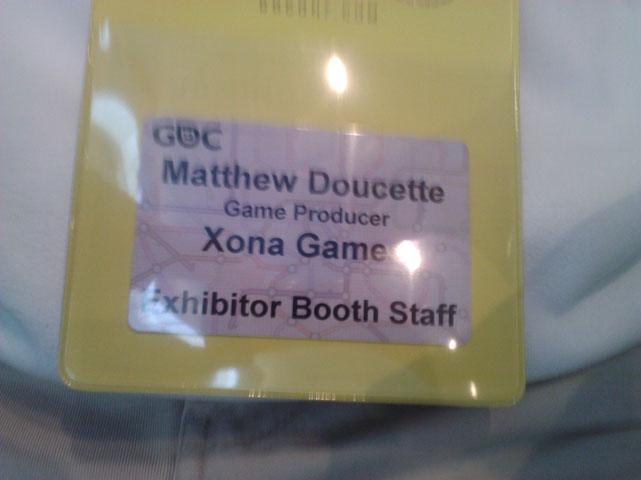 Official business. Matthew Doucette, the man who produces games and exhibits them.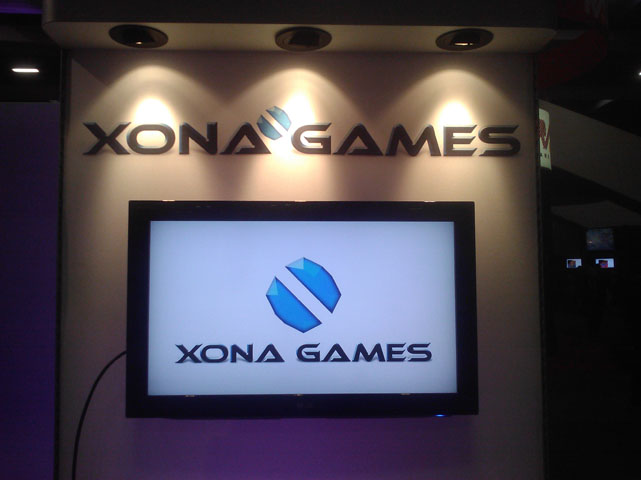 Xona Games booth fully armed and operational.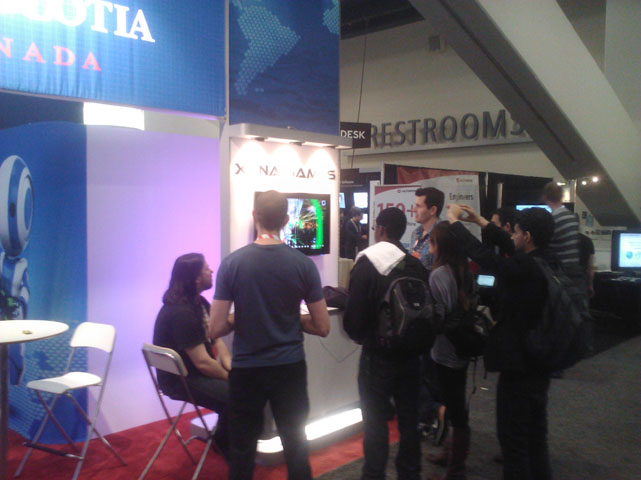 4-player Score Rush with a few friends, Wayne Muise, Jason, and Dave Voyles among them.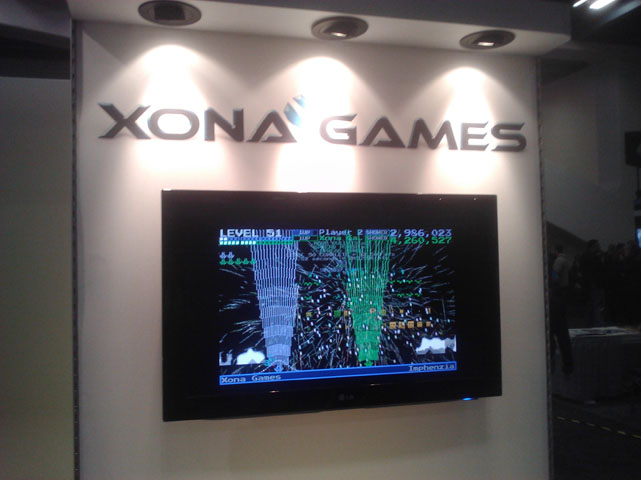 2-player Decimation X3.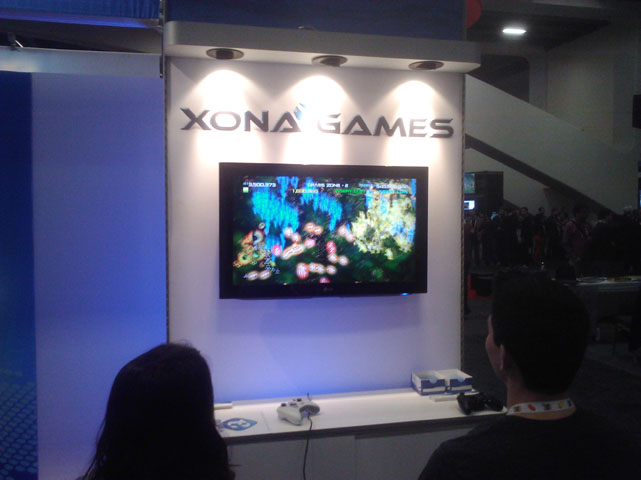 2-player Duality ZF with Wayne Muise and Dave Voyles.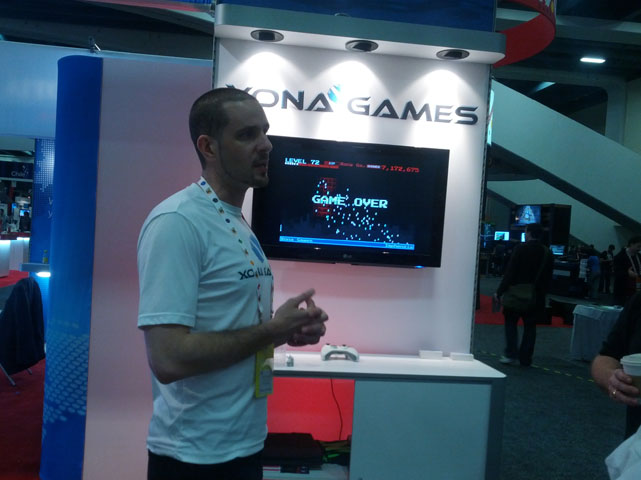 Jason chatting at our booth. Decimation X3 in the background.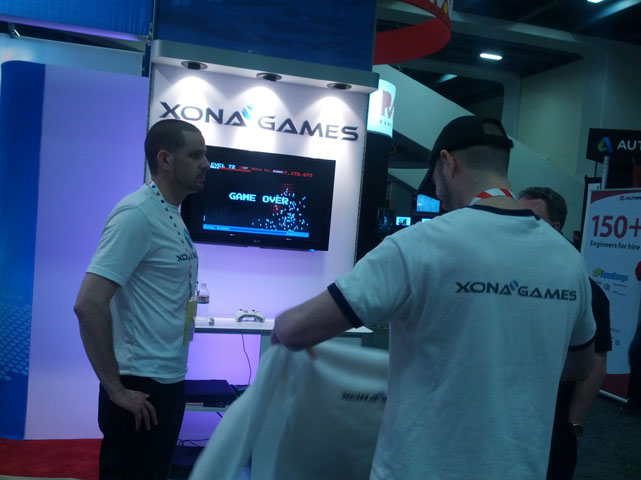 Jason and Matthew chatting at our booth. Decimation X3 in the background.
...
And now for some huge GDC 2013 booths: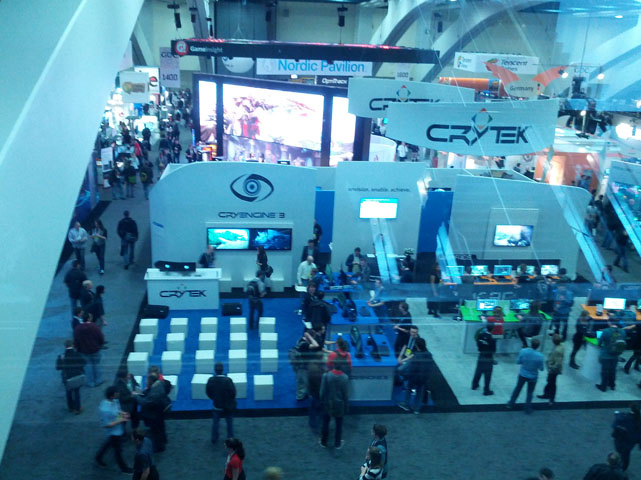 Crytek.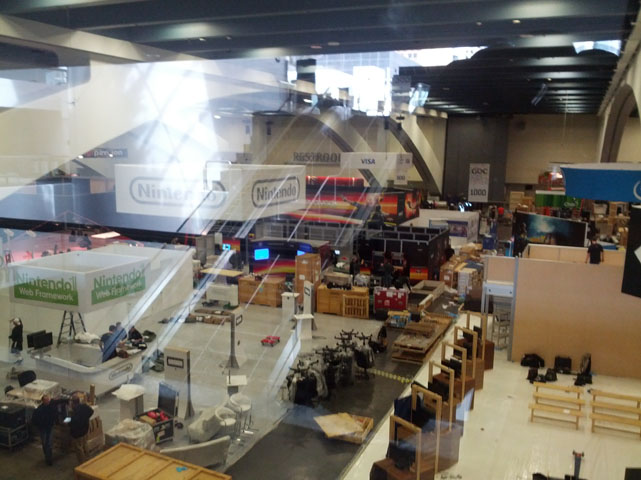 Nintendo.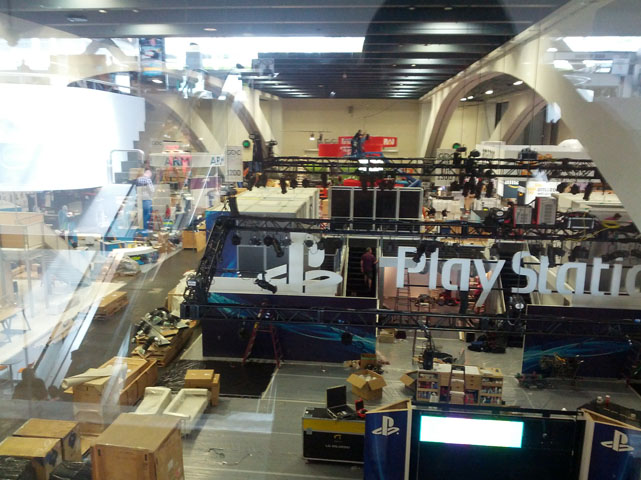 PlayStation.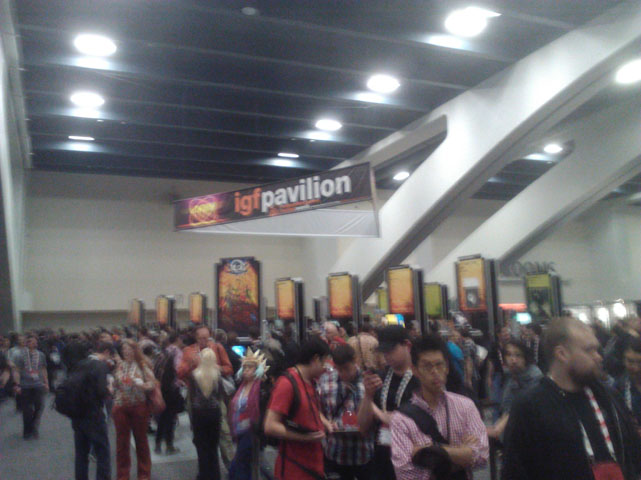 The lovely IGF booth. Lots of indie love here.
Enough pics. Here's some videos of the Xona Games booth:

4-player Duality ZF, at the Xona Games' GDC 2013 booth.

4-player Score Rush, at the Xona Games' GDC 2013 booth.
You can hear Jason talking game theory to Wayne Muise while playing!

Jason (still playing) and Matthew score a billion points in Score Rush in the final moments at GDC.
In case you missed it, you might want to watch Jason and I in beat Score Rush in 10 Minutes at our booth.
About the Author: I am Matthew Doucette of Xona Games, an award-winning indie game studio that I founded with my twin brother. We make intensified arcade-style retro games. Our business, our games, our technology, and we as competitive gamers have won prestigious awards and received worldwide press. Our business has won $190,000 in contests. Our games have ranked from #1 in Canada to #1 in Japan, have become #1 best sellers in multiple countries, have won game contests, and have held 3 of the top 5 rated spots in Japan of all Xbox LIVE indie games. Our game engines have been awarded for technical excellence. And we, the developers, have placed #1 in competitive gaming competitions -- relating to the games we make. Read about our story, our awards, our games, and view our blog.