Xona Games Wins $20,000 Rogers Big Idea Contest
Tuesday, October 29, 2013
By: Matthew Doucette
Xona Games wins the $20,000 Grand Prize in the Rogers Small Business Big Idea Giveaway nation-wide contest, placing first in Canada.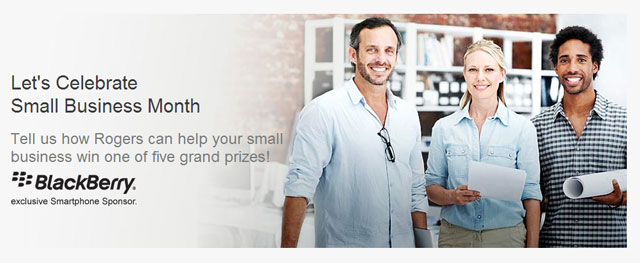 Rogers Small Business Big Idea contest, prizes totalling $120,000. We won it!
Here's a list of our winnings:
$5,000 in cash (payable by cheque)
10 BlackBerry smartphone devices
Professional Services Mobility Package includes:

Wi-Fi kit and 1 year of fully Managed Wi-Fi Service
3 month subscription and deployment services to ProntoForms™ (Mobile Forms)
Digital Sign

OutRank™ by Rogers service for 3 months
Vicinity™ service for 3 months plus the installation kit
Feature in Connected for Business™ magazine
The Grand Prize has a total approximate retail value of $20,000.00 (CAD).
Thanks so much to Kathryn Walker and Promotion Solutions as well as Rogers for this opportunity.
2014-JAN-22 UPDATE:
See Rogers' official announcement here: Small Business Big Idea Giveaway winners announced!
See our follow-up interview here: Xona Games: Interviewed by Rogers.
About the Author: I am Matthew Doucette of Xona Games, an award-winning indie game studio that I founded with my twin brother. We make intensified arcade-style retro games. Our business, our games, our technology, and we as competitive gamers have won prestigious awards and received worldwide press. Our business has won $190,000 in contests. Our games have ranked from #1 in Canada to #1 in Japan, have become #1 best sellers in multiple countries, have won game contests, and have held 3 of the top 5 rated spots in Japan of all Xbox LIVE indie games. Our game engines have been awarded for technical excellence. And we, the developers, have placed #1 in competitive gaming competitions -- relating to the games we make. Read about our story, our awards, our games, and view our blog.