Xona Games: Interviewed by Rogers
Wednesday, January 22, 2014
By: Matthew Doucette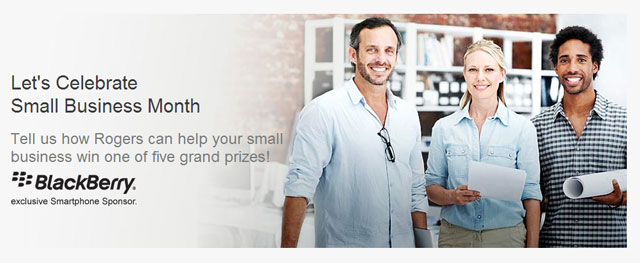 Rogers interviews Xona Games on winning their $20,000 national contest.
Rogers interviewed us on winning their $20,000 Big Idea Contest. Here are two versions below:
EXCERPT INTERVIEW:
Here is the excerpt interview on Rogers' blog: 5 Questions with Xona Games Inc.
FULL INTERVIEW:
As it sometimes happens, the interview posted is more of an excerpt of the real interview. And in this case the real interview is more connected to our dreams, ambitions, and passions with Xona Games so I wanted to share it with you. Here it is, Lauren Thomson of Rogers interviewing Matthew Doucette of Xona Games:
1: What is your elevator pitch?
Our elevator pitch changes depending on what we are doing and who we are talking to. For example, we attend the largest game developers conference each year (2011, 2013, 2014), GDC San Francisco, and if we are meeting someone at our booth then our games is on display and it handles a lot of the pitch for us. Another example, if I am meeting away from my games then I have to explain our style. Even further, if I am meeting someone at a business conference unrelated to gaming then the pitch has to explain our position under the constraints that the listener has no knowledge of games.
So it varies who I am talking to. The games industry is still young and undergoing a rapid evolution. Ignorance of what we do is expected on some levels, and this is not a bad thing. It is actually an interesting thing.
To directly answer the question, we give reasons for the listener to keep listening. Typically we cite having three #1 games in Japan and winning Innovacorp's $100,000 I-3 Technology Start-Up Competition. It quickly shows we are serious about our venture. It is not about bragging.
The best pitch of all is to show up. Simply being at GDC indicates we are serious, so that's our real pitch. Actions speak louder than words. Generally people who are serious do not have to pretend to be, they just show up because they want to be there anyways.
All of that said, we rarely use a standard "elevator pitch", which is nice because they are uncomfortable things. It is nice to be a video game developer as we can literally show someone our work, and presenting a tangible thing before someone is a powerful thing.
2: What business challenges keep you up at night?
Can we make a living making games or not? The answer to this question in my mind varies from absolutely to unlikely, back and forth. The highs and lows are closely attached to my overall confidence.
In the end, I know I can do this, and I am not fooling myself when I believe this. I do actually know I can do this. My accolades indicate this. So how do I explain the moments when I lack confidence?
The thoughts that dominate my mind are not my past accomplishments, they are my present obstacles. One time I was asked to speak about the successes of Xona Games. It was during a transitional period of the company and we were struggling on what project to do next. There was a lot of uncertainty. While on stage, I could not think of anything we had accomplished, because those things were the furthest thing on my mind! It was embarrassing being in front of a crowd without confidence, but the reality was my mind was focused where it should be. It was actually a positive thing.
The ups and downs of a business do not always make for pleasant media experiences, as they tend to focus on only the successes not the struggles. Struggles are great to look at when it is a past thing and success is in the present. This interview is an example of that, I am writing out this answer because I have succeeded (at Rogers' contest), not because I am trying to succeed.
And there is nothing wrong with this, just a fact of life.
To jump back to the first question, this is why the elevator pitch is an uncomfortable thing. It focuses on the past and I am not focused there. My past helps everyone else understand what I am doing, which is the main reason to refer to it. It is not for me, it is for others. I already know what I am doing. And the future dominates my mind, such as my current project and the year ahead of me. 2014 is an opportunity and I want it to play out in a certain way.
My uncertainties lie in the details of my destiny. It is a very technical thing. Lacking confidence is perfectly healthy, within reason. Choices and successes are half chance. We all play a huge role in our destiny. Sitting on your couch will get you nowhere, and trying hard at anything usually results in something, even if not the original plan. And that's good! When you try, something always happens. The results are just a bit random.
I can be uncertain of my destiny, but certain of my movement forwards.
The list of our successes on xona.com are only those things we succeeded at. The list of things I tried and failed at is ten times longer. Entrepreneurs know this, but the general person outside does not. Awards are merely something that helps others to understand you have done something worthwhile. They are actually not for the individual receiving them. This is why great people can sometimes brush over amazing awards they have received, or sometimes even outright reject them. Watch Richard Feynman speak about not liking honors, or look up the details of Grigori Perelman's rejection of the Fields Medal which he won for proving the Poincare Conjecture.

Richard Feynman speak about not liking honors
3: What role does technology play in your operations?
I leave this one short. Technology has everything to do with our operations: Our company develops technology with technology and distributes it with technology! We would simply not exist without it. We are a technological company in every sense of the word.
4: How do you stay up to date on technology and industry trends?
We don't! It is impossible. But, often the world forces us to adapt. To use an example on my mind, when we were accepted into Microsoft's ID@Xbox program as an official Xbox One developers it requires us to use different technology than we have in the past. We simply have to adapt and use the new technology, or not make Xbox One games. So, it just happens.
Plus we are involved. So we see these changes happen around us even if we tried to ignore them!
5: What one quote inspires or defines your business approach and why?
"It's not the critic who counts. It's not the man who points out how the strong man stumbled. Credit belongs to the man who really was in the arena, his face marred by dust, sweat, and blood, who strives valiantly, who errs to come short and short again, because there is no effort without error and shortcoming. It is the man who actually strives to do the deeds, who knows the great enthusiasm and knows the great devotion, who spends himself on a worthy cause, who at best, knows in the end the triumph of great achievement. And, who at worst, if he fails, at least fails while daring greatly, so that his place shall never be with those cold and cruel souls who know neither victory nor defeat." ― Theodore Roosevelt
This is my favorite quote of all time. If you parallel this quote to my answers to the elevator pitch and business challenges questions above, you'll see how it is part of who we are. To paraphrase this quote is to do it an injustice, so please read it in its entirety. Basically, we dare greatly on a worth cause, we take risks, we sacrifice the easy life and the easy wages, we fail, we succeed (sometimes), and the credit is ours whether we are recognized for our work or not.
And there you have it.
Thanks to Lauren Thomson of Rogers for the opportunity!
Enjoy!
About the Author: I am Matthew Doucette of Xona Games, an award-winning indie game studio that I founded with my twin brother. We make intensified arcade-style retro games. Our business, our games, our technology, and we as competitive gamers have won prestigious awards and received worldwide press. Our business has won $190,000 in contests. Our games have ranked from #1 in Canada to #1 in Japan, have become #1 best sellers in multiple countries, have won game contests, and have held 3 of the top 5 rated spots in Japan of all Xbox LIVE indie games. Our game engines have been awarded for technical excellence. And we, the developers, have placed #1 in competitive gaming competitions -- relating to the games we make. Read about our story, our awards, our games, and view our blog.