Score Rush Extended: Perfect 100% Review at Bullet Heaven EX
Tuesday, May 31, 2016
By: Matthew Doucette
Score Rush Extended just received a perfect 100% review score -- on all accounts -- from Bullet Heaven EX!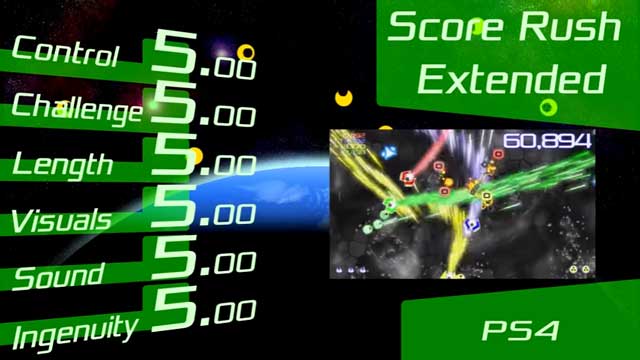 Bullet Heaven EX - Score Rush Extended [PS4] review.

Bullet Heaven EX - Score Rush Extended [PS4] review.
But, there's more.
What is amazing about this review is the depth and knowledge the reviewer has of the game. Ser Flash understands the game and its details more than any other review I have seen. Including playing and reviewing the original Xbox 360 version, Ser Flash also fully appreciates our always fully visible hitbox, power-up mechanics (bullet clears that occur after fully powered-up), and even our history with Duality ZF. No other reviewer has ever mentioned our boss arrival sound effects. Very well done.
That is all!
About the Author: I am Matthew Doucette of Xona Games, an award-winning indie game studio that I founded with my twin brother. We make intensified arcade-style retro games. Our business, our games, our technology, and we as competitive gamers have won prestigious awards and received worldwide press. Our business has won $190,000 in contests. Our games have ranked from #1 in Canada to #1 in Japan, have become #1 best sellers in multiple countries, have won game contests, and have held 3 of the top 5 rated spots in Japan of all Xbox LIVE indie games. Our game engines have been awarded for technical excellence. And we, the developers, have placed #1 in competitive gaming competitions -- relating to the games we make. Read about our story, our awards, our games, and view our blog.