Decimation X2
(Windows Phone 7)
NEW: Score Rush Extended officially released on PS4!
Purchase on playstation.com now, for launch discount.
80 Metacritic!
(For other versions of Decimation X, visit Decimation X series.)
Screenshots:
2010-OCT pre-release development screenshots: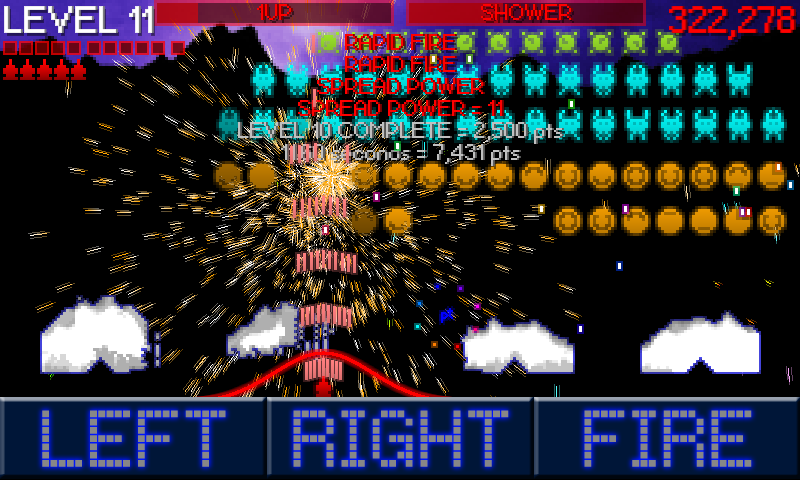 Decimation X2 - level 11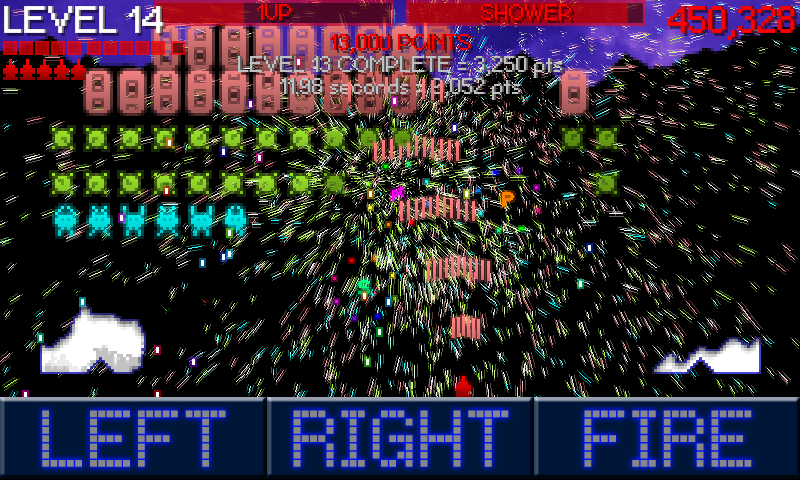 Decimation X2 - Level 14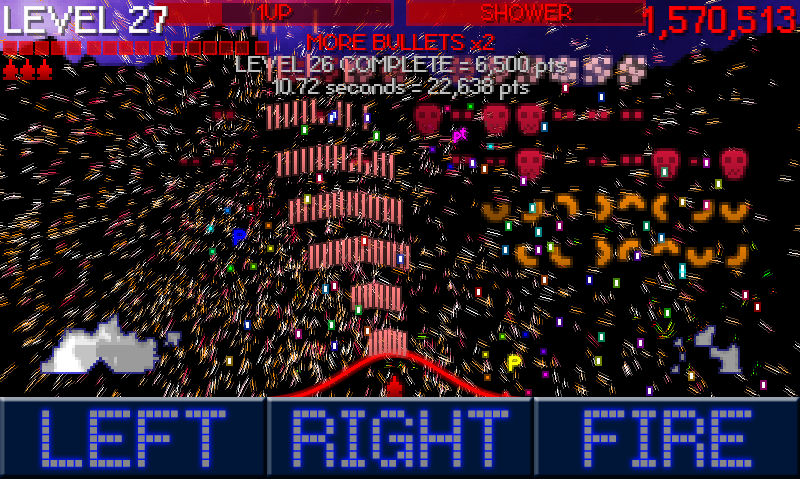 Decimation X2 - Level 27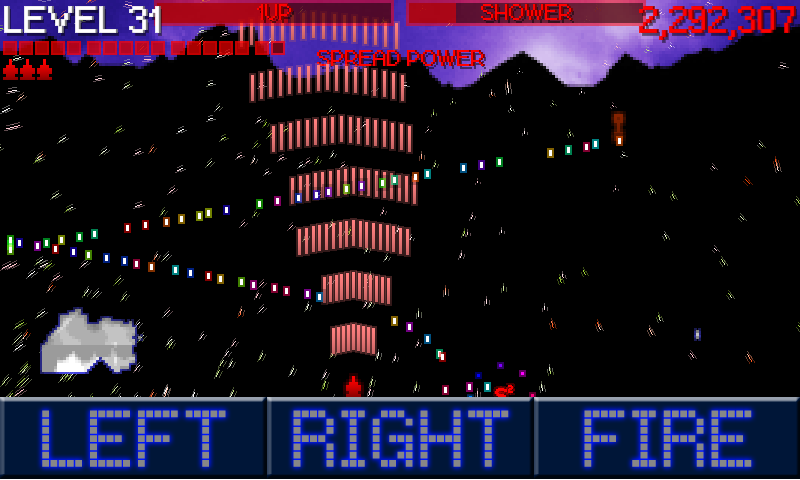 Decimation X2 - Level 31

Decimation X2 - Level 40
Testimonials:
This looks AWESOME.
Time to get a Windows Phone 7
Decimation X2 looks sweet
For PHONES! Aw, HELL NO. Those of us who can't afford or don't need cell phones are gonna be so deprived. :(
Just played some Decimation X2 on my new WP7. I had no idea such particle effects were possible on the phone. I'm quite impressed.
I recommend anyone with a WP7 pick up Cascade and Decimation X2. They're both fantastic games.
Decimation X2 on wp7 is totally awesome! I'm completely addicted to it.
For the record, these testimonials are from youtube.com and twitter.
More Decimation X2 Articles: