God Particle
God Particle, a 2D puzzle-oriented gaming concept that explores the true nature of the universe and teaches the concept of emergence (complexity from simplicity. We prototyped it in a weekend, at Halifax Game Jam 2013.
A proposal of God Particle landed us as an official Xbox One developer!
Backstory:
Please read our first post on the God Particle for a deep introspection on the game's original idea. We will see how the game evolves from this starting point as development continues.
2013-OCT Screenshots:
Our Halifax Game Jam 2013 Wrap Up screenshots: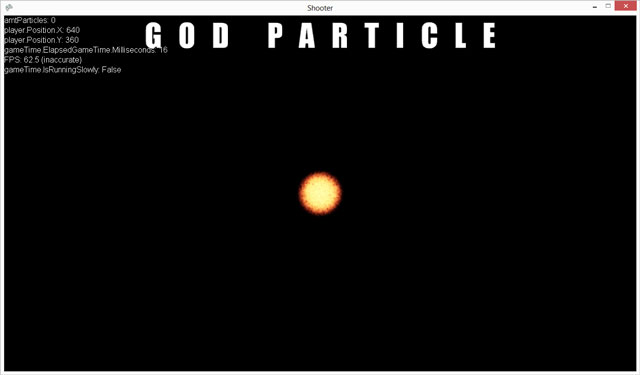 This is you. The God Particle. Aren't you cute? Cute, but powerful enough to create universes.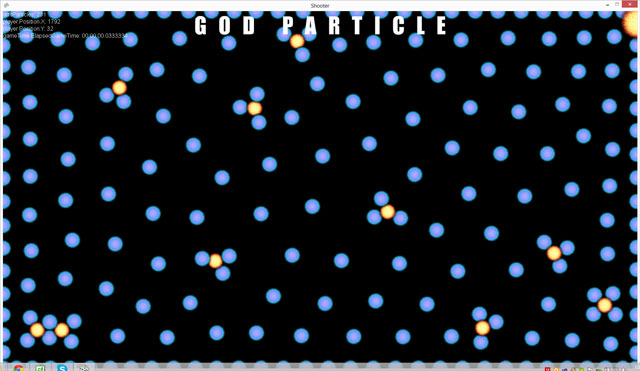 Little atoms form, without explicit design, giggling with "life". ​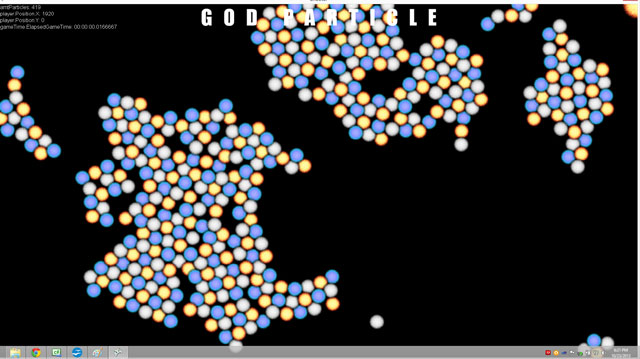 Even molecules and structures form without design.
2016-MAY-08 Update Video (Jallo 2016):
For the Jalloo 2016 "Animation Festival Screenings" competition, I created a video of God Particle:

God Particle, for a Jalloo 2016 animation contest.

2019-APR-14 Update Video:
In our NSCC Game Jam 2019 event, I worked on a 3D Unity/C# version: :

God Particle, a 3D Prototype in Unity.
Nothing too special here. Just sharing.
The main difference is all particles attract and are difference sizes, so this makes the simulation more like planets with gravity rather than atomic particles with electromagnetic forces. The main differnence is gravity is always attactive.
More God Particle Articles: