God Particle
God Particle, a 2D puzzle-oriented gaming concept that explores the true nature of the universe and teaches the concept of emergence (complexity from simplicity. We prototyped it in a weekend, at Halifax Game Jam 2013.
Please read our first post on the God Particle for a deep introspection on the game's original idea. We will see how the game evolves from this starting point as development continues.
A proposal of God Particle landed us as an official Xbox One developer!
Screenshots (2013-Oct):
Our Halifax Game Jam 2013 Wrap Up screenshots: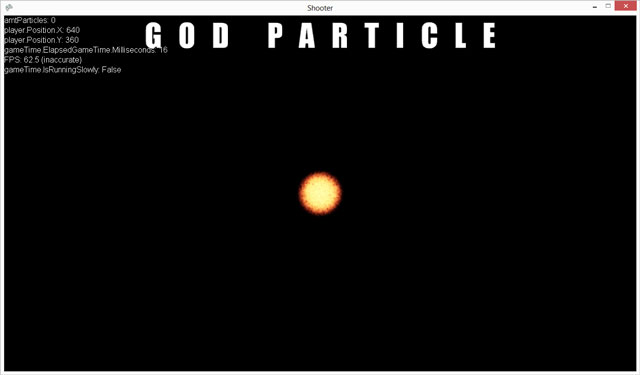 This is you. The God Particle. Aren't you cute? Cute, but powerful enough to create universes.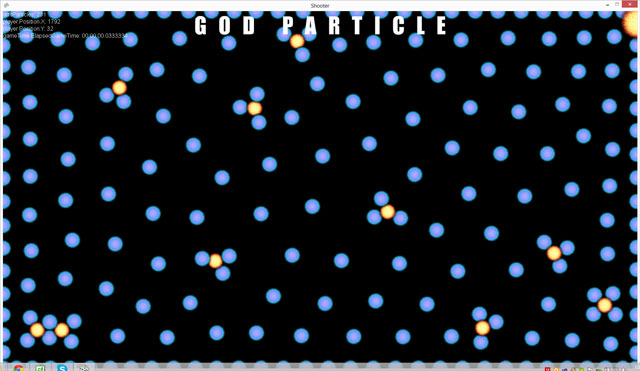 Little atoms form, without explicit design, giggling with "life". ​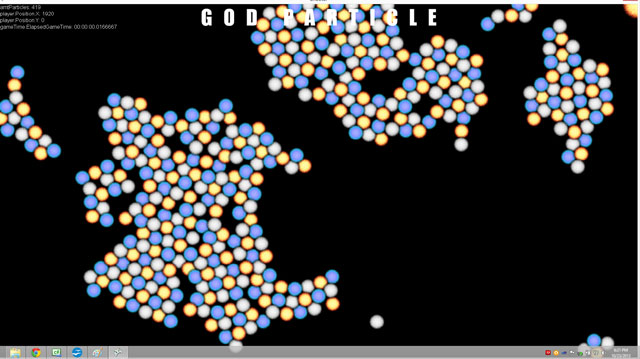 Even molecules and structures form without design.
More to come soon!
More God Particle Articles: