Duality ZF Among Top Dream Build Play 2009 Entries?
Wednesday, July 22, 2009
By: Matthew Doucette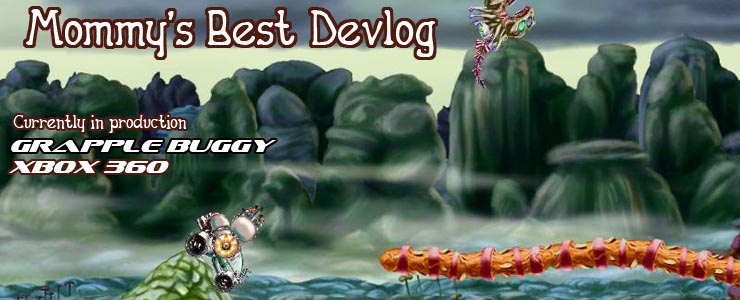 Duality ZF mentioned as one of Dream Build Play's top entries by last year's winner.
Mommy's Best Games, one of four winners of last year's Dream Build Play, has mentioned Duality ZF as one of two solid contenders against its own Grapple Buggy, the game they are entering in this year's Dream Build Play competition. They are hoping to repeat last year's success; Mommy's Best Games placed third in Dream Build Play 2008 with Weapon of Choice, a Contra-style shoot'em up game previously mentioned on our site, earning $10,000 USD. The other solid contender mentioned was Elysian Tail: Dust, by Dean Dodrill. Not bad considering he is an (amazing) artist who has been on 20 year break from coding.
Please check out videos of all three games:

Duality ZF by Xona Games
(See more Duality ZF videos on our Xona Games YouTube channel.)

Grapple Buggy by Mommy's Best Games

Elysian Tail: Dust
Interview or Preview Duality ZF?
Contact us for interviews, or preview Duality ZF with our promotional materials.
Also See:
External Links:
*Xbox LIVE Community Games soon to be renamed to Xbox LIVE Indie Games.
About the Author: I am Matthew Doucette of Xona Games, an award-winning indie game studio that I founded with my twin brother. We make intensified arcade-style retro games. Our business, our games, our technology, and we as competitive gamers have won prestigious awards and received worldwide press. Our business has won $190,000 in contests. Our games have ranked from #1 in Canada to #1 in Japan, have become #1 best sellers in multiple countries, have won game contests, and have held 3 of the top 5 rated spots in Japan of all Xbox LIVE indie games. Our game engines have been awarded for technical excellence. And we, the developers, have placed #1 in competitive gaming competitions -- relating to the games we make. Read about our story, our awards, our games, and view our blog.