Duality ZF One Hell of a Game
Thursday, July 30, 2009
By: Matthew Doucette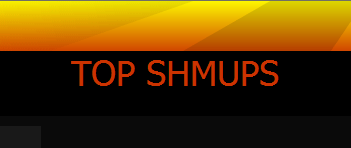 Top Shmups gives respect to Duality ZF.
Looks like Duality ZF is making an impression on the shmups community. The term "shmup" is used most often by hardcore fans, short of the official genre name "shoot'em up". Chances are, if you see someone using "shump", it's from a dedicated fan. Some quotes:
Now I don't normally post about console games but with this game for the Xbox 360 I'm willing to make an exception.
It's old school 2D action with some really cool looking visuals that are very detailed...
...looking at the video of the game and the screen shots this is looking to be one hell of a game.
The video in question is here. If you are a shmup fan, please check out the Top Shmups blog. If you are like most fans, you can never get enough.
Interview or Preview Duality ZF?
Contact us for interviews, or preview Duality ZF with our promotional materials.
Also See:
External Links:
*Xbox LIVE Indie Games formerly known as Xbox LIVE Community Games .
About the Author: I am Matthew Doucette of Xona Games, an award-winning indie game studio that I founded with my twin brother. We make intensified arcade-style retro games. Our business, our games, our technology, and we as competitive gamers have won prestigious awards and received worldwide press. Our business has won $190,000 in contests. Our games have ranked from #1 in Canada to #1 in Japan, have become #1 best sellers in multiple countries, have won game contests, and have held 3 of the top 5 rated spots in Japan of all Xbox LIVE indie games. Our game engines have been awarded for technical excellence. And we, the developers, have placed #1 in competitive gaming competitions -- relating to the games we make. Read about our story, our awards, our games, and view our blog.