Featured Indie Developers: Xona Games
Wednesday, January 26, 2011
By: Matthew Doucette
thisisxbox.com picks Xona Games as their featured indie developer!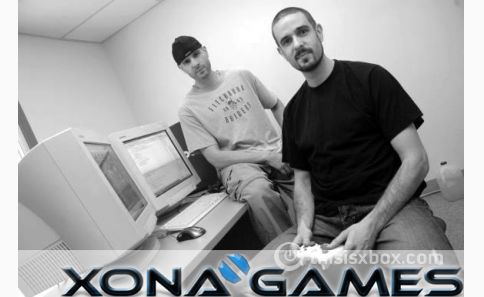 Featured Indie Developers: Xona Games
The studio has been featured in well-known magazines ranging from DEVELOP and RETRO GAMER, to the Japanese favourite – FAMITSU… but why should you care? – Well, to put it bluntly – their shit doesn't stink in the sea of crap that is known as the Xbox LIVE Indie Games Channel. They don't make massage apps or basic slideshow screensavers for 80MS Points, and their efforts have won them a variety of awards including a $100,000.00 prize thanks to a Nova Scotia I-3 Technology Start-Up Competition. What they can do – is make great shoot 'em up's. - http://www.thisisxbox.com/index.php?option=com_content&id=714
As for the "attack" on XBLIG's quality, I'd like to forward anyone interested to my proposal to create a better face and reputation for XBLIG platform, as well as a better user experience: Changing the Face of XBLIG: Proposed Changes to XBLIG Dashboard (Final Draft)
About the Author: I am Matthew Doucette of Xona Games, an award-winning indie game studio that I founded with my twin brother. We make intensified arcade-style retro games. Our business, our games, our technology, and we as competitive gamers have won prestigious awards and received worldwide press. Our business has won $190,000 in contests. Our games have ranked from #1 in Canada to #1 in Japan, have become #1 best sellers in multiple countries, have won game contests, and have held 3 of the top 5 rated spots in Japan of all Xbox LIVE indie games. Our game engines have been awarded for technical excellence. And we, the developers, have placed #1 in competitive gaming competitions -- relating to the games we make. Read about our story, our awards, our games, and view our blog.