Konami Code (Contra Code)
Monday, March 2, 2020
By: Matthew Doucette
Kazuhisa Hashimoto, the creator of the Konami Code (sometimes known as the Contra Code), has died.
I would like to pay respects to him and his work.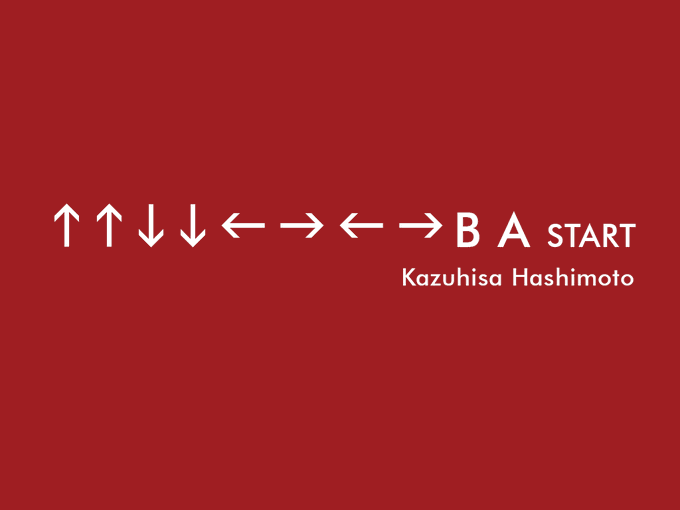 Konami's respect to Kazuhisa Hashimoto.
(Actual code does not contain start.)
History:
Kazuhisa Hashimoto created the Konami Code in Gradius (NES; 1986) and popularized in Contra (NES; 1988).
I believe I first heard about the "Contra Code" on my elementray school bus, envious of all the students who owned an NES and talked about Contra all the time. It seemed magical. It seemed like they were talking about hacking the game..
Connection to Xona Games:
Gradius and Contra are two of our favourite series. We are shmup devs and Contra fans (YouTube playlist). Score Rush and Score Rush Extended were influenced by the "Gradius options". Score Rush had 16 options! And then Score Rush Extended had 32! Also, we mastered Super-C as children, developing many Game Genie codes for it. These games formed some of our game development philosophies that lead us to creating #1 in Japan games. Think about how amazing this connection is. It's a full loop.
The Score Rush series contains the Konami Code. It gives you full power-ups, which is what the code did in its original Gradius form. Try it!
Super-C:
Super-C (NES; 1988) was the sequel to Contra. Basically, it was Contra II. We were more conntected to it than Contra. We rented it once and decided to purchase it later. Jason still has the receipt. I will post it someday when I think of it. It was ~$60.00 CAD which is $117.76 CAD ($88.33 USD) in 2020 dollars, according to the Bank of Canada Inflation Calculator.
Super-C did not contain the Konami Code, but it included a reverse code to award 10 lives (compared to the 30 lives in Contra): RLDUAB (instead of UUDDLRLRBA). See the difference?
Here's a video of my brother, Jason Doucette, and I playing through Super-C in the first time in years:

Super-C (NES), 2-player (complete, 1 death), Rapid-Fire
Sources:
Respects to you, Kazuhisa Hashimoto. You had an impact far and wide.
That is all.
About the Author: I am Matthew Doucette of Xona Games, an award-winning indie game studio that I founded with my twin brother. We make intensified arcade-style retro games. Our business, our games, our technology, and we as competitive gamers have won prestigious awards and received worldwide press. Our business has won $190,000 in contests. Our games have ranked from #1 in Canada to #1 in Japan, have become #1 best sellers in multiple countries, have won game contests, and have held 3 of the top 5 rated spots in Japan of all Xbox LIVE indie games. Our game engines have been awarded for technical excellence. And we, the developers, have placed #1 in competitive gaming competitions -- relating to the games we make. Read about our story, our awards, our games, and view our blog.