Duality ZF Accepted into Dream Build Play 2009
Thursday, August 27, 2009
By: Matthew Doucette
It's official. Duality ZF, our Xbox 360 shoot'em up, has been accepted into Microsoft's XNA Game Studio Contest, the Dream Build Play 2009 Challenge. Check out our (slightly distorted) gallery proof here. (See the same photos below.)
Wish us luck!
Duality ZF Screenshots (Dream Build Play 2009):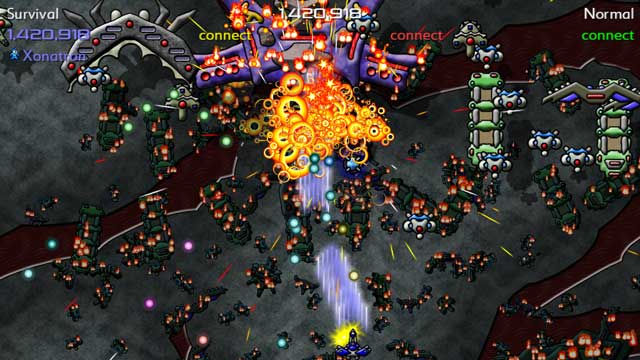 Duality ZF: Survival Mode.
Burn, baby, burn.
Check out the carnage on the ground.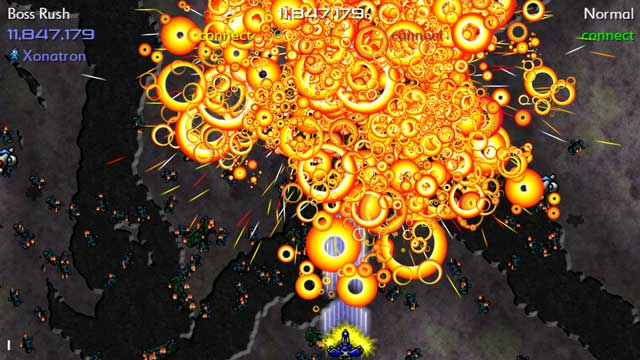 Duality ZF: Boss Rush Mode.
Stage 3 end boss exploding.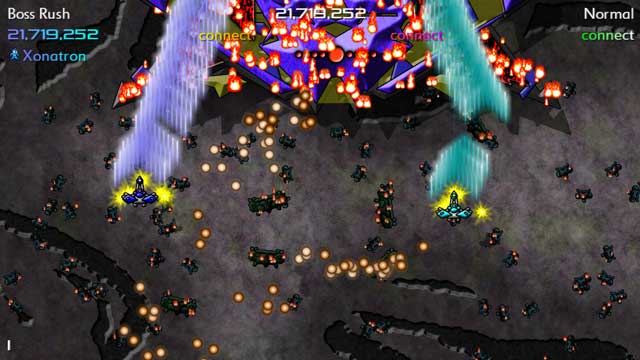 Duality ZF: Boss Rush Mode.
Stage 4 end boss suffering.
There has been significant graphical improvements since our last posted screenshots.
Feature Duality ZF:
Feel free to preview Duality ZF with our promotional materials, or contact us for interviews.
Also See:
External Links:
*Xbox LIVE Indie Games formerly known as Xbox LIVE Community Games .
About the Author: I am Matthew Doucette of Xona Games, an award-winning indie game studio that I founded with my twin brother. We make intensified arcade-style retro games. Our business, our games, our technology, and we as competitive gamers have won prestigious awards and received worldwide press. Our business has won $190,000 in contests. Our games have ranked from #1 in Canada to #1 in Japan, have become #1 best sellers in multiple countries, have won game contests, and have held 3 of the top 5 rated spots in Japan of all Xbox LIVE indie games. Our game engines have been awarded for technical excellence. And we, the developers, have placed #1 in competitive gaming competitions -- relating to the games we make. Read about our story, our awards, our games, and view our blog.