Halifax Scramble S (Wrap Up)
Saturday, August 16, 2014
By: Matthew Doucette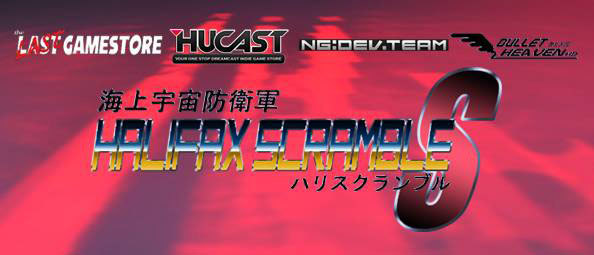 Halifax Scramble S, a shmup event in Nova Scotia, Canada.
Welcome to the Halifax Scramble S wrap up. It took place today at The Last GameStore, a sequel to the first shmup event in Nova Scotia. As in the first event, we hosted our own Xona Games shmup tournament with Score Rush.
Here's a quick breakdown from the event info page:
The Maritime SDF has been tracking another wave of deadly invaders making headway for the Halifax Region! IT'S TIME TO SHOOT 'EM UP!!

***FINAL GAME ROSTER***

- ReDUX: Dark Matters (Dreamcast)
- DUX 1.5 (Dreamcast)
- Pink Bullets: Last Hope (Dreamcast)
- Fast Striker 1.5 (Dreamcast)
- Gunlord (Dreamcast)
- Neo-XYX (Dreamcast)
- Bullet Soul: Infinite Burst (Xbox 360)
- GeSen Love ~Plus Pengo!~ (Xbox 360)
- Cosmo Gang: The Video (SFC)
- Pop'n Twinbee (SFC)
- Score Rush (XBLIG)

***PRIZES***

DUX 1.5 Collector's Edition (Dreamcast)
DUX 1.0 Reprint Edition (Dreamcast, x3)
Pink Bullets: Last Hope (Dreamcast)
Where the Air is Thin (digital album) by Ser Flash

...and leftovers from our first Scramble, includng the Deathsmiles LE and Rockin' Android PC games up for grabs!
Some of those prices are incredibly rare and expensive. Insane, really.
Pictures: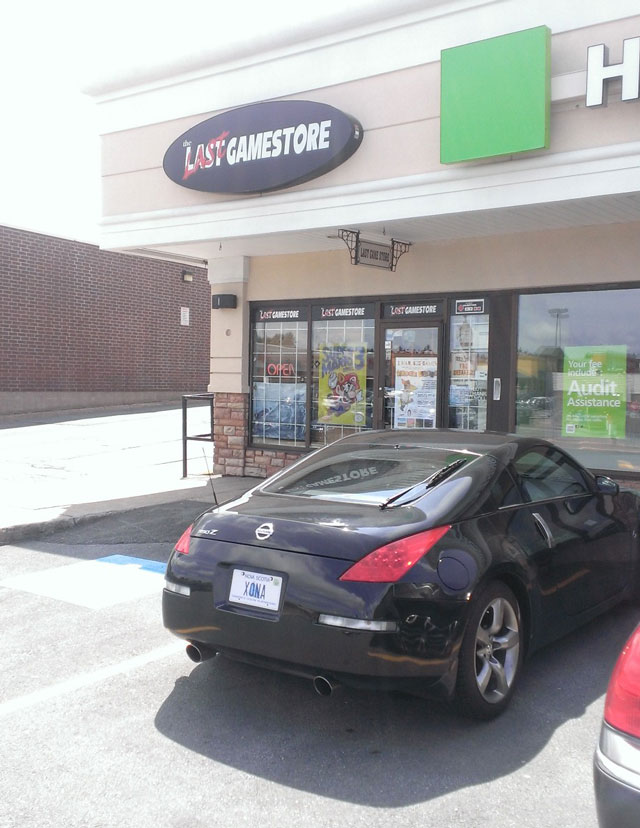 The Last GameStore and the Xonamobile.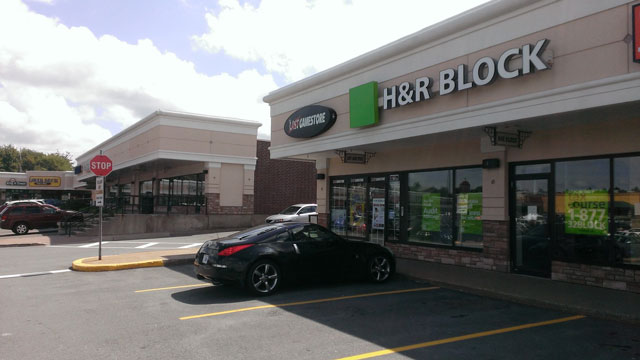 Closest parking space possible!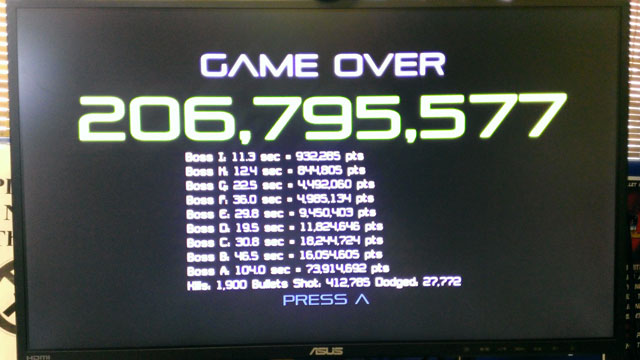 Tenasitee scoring the highest in Score Rush (Xbox 360).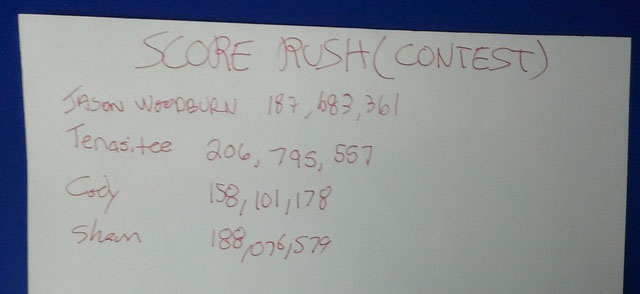 Look at all those high scores!
Amazingly, all of these were full completions of Score Rush (Xbox 360).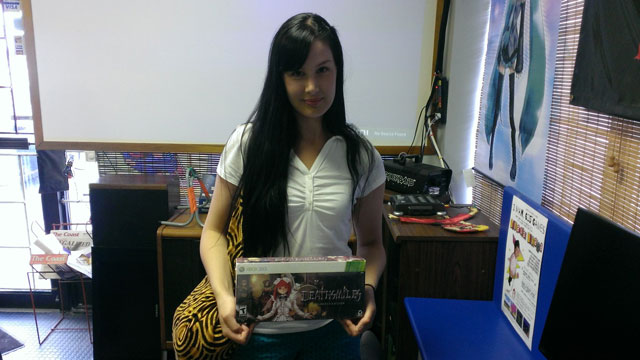 The beautiful Tenasitee wins Deathsmiles (Xbox 360),
for winning the Score Rush tournament with her personal best!
P.S. She also placed first last time in our Decimation X3 tournament!
Past Halifax Scramble Events:
As of now, there's only one past event, held earlier this year in February 2014. Here's a few articles on it:
Future Halifax Scramble Events:
Stay updated by joining the Maritime Space Defense Force group, as well as recieve general shmup news. And make new shmup friends!
Bullet Heaven SHMUP Reviews / SHMUP Music:
Ser Flash is one of the main people behind the Halifax Scramble and the (amazing) prizes. Check out his other work:
Bullet Heaven -- Ser Flash's shmup review YouTube channel, one of the most complete shmup review shows on the internet. If you have searched shmups before, you have likely seen his reviews.
SMP Music Productions -- The music in Bullet Heaven is also composed by Ser Flash, in his multi-talented ways.

That is all!
About the Author: I am Matthew Doucette of Xona Games, an award-winning indie game studio that I founded with my twin brother. We make intensified arcade-style retro games. Our business, our games, our technology, and we as competitive gamers have won prestigious awards and received worldwide press. Our business has won $190,000 in contests. Our games have ranked from #1 in Canada to #1 in Japan, have become #1 best sellers in multiple countries, have won game contests, and have held 3 of the top 5 rated spots in Japan of all Xbox LIVE indie games. Our game engines have been awarded for technical excellence. And we, the developers, have placed #1 in competitive gaming competitions -- relating to the games we make. Read about our story, our awards, our games, and view our blog.