Munch Man (TI-99/4A)
Monday, June 3, 2013
By: Matthew Doucette
Munch Man, for the TI-99/4A, one of our early favorite video games.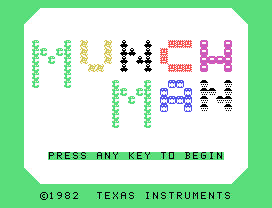 Munch Man title screen.
Here's the Munch Man cheat code: You can warp to any level in Munchman if you enter the sequence "*", "#", then "*" at the title screen. Just hold down SHIFT and type "838" really quick. It asks you for "RND(0-2)", "SCN(0-19)", and "MM(1-9)", which stands for the round, the screen, and the number of munchmen. There are 20 levels (20 screens) that repeat three times (3 rounds), for a total of 60 levels.
More screenshots: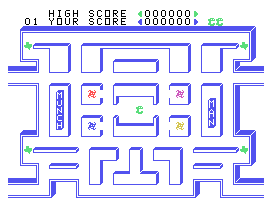 Munch Man first level.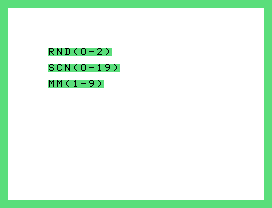 Munch Man level select screen (via cheat code).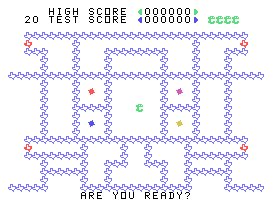 Munch Man last level (#60) .
Munch Man video (not our own):

Munch Man gameplay.
So, is it Munch Man or Munchman? I'm not sure! Check out the cover art and the manual, which both spell Munch Man / Munchman differently!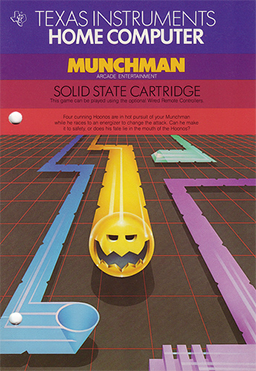 Munch Man (or Munchman?) cover art.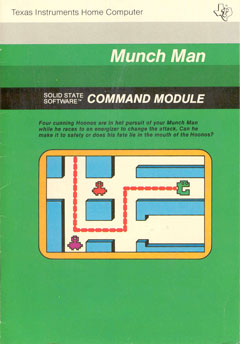 Munch Man manual.
Munch Man's box art has a style we hope to revisit with some of our games and a style which as already influence our Decimation X3 box art.
Also, please check out Munch Man on VideoGameHouse for more detail, including a Munch Man prototype which explains the "munching" even though Munch Man never munches!
More Tech History Articles:
About the Author: I am Matthew Doucette of Xona Games, an award-winning indie game studio that I founded with my twin brother. We make intensified arcade-style retro games. Our business, our games, our technology, and we as competitive gamers have won prestigious awards and received worldwide press. Our business has won $190,000 in contests. Our games have ranked from #1 in Canada to #1 in Japan, have become #1 best sellers in multiple countries, have won game contests, and have held 3 of the top 5 rated spots in Japan of all Xbox LIVE indie games. Our game engines have been awarded for technical excellence. And we, the developers, have placed #1 in competitive gaming competitions -- relating to the games we make. Read about our story, our awards, our games, and view our blog.