Decimation X3 Top Pick of Joystiq's 2010 Buyer's Guide

Thursday, January 20, 2011
By: Matthew Doucette
(printer friendly version)


Download: Decimation X3 (Xbox LIVE; 80 MSP)

Joystiq's 2010 Buyer's Guide for Xbox LIVE is in, and Decimation X3 made it as a top pick. We also received an Xbox LIVE dashboard promotion:


Decimation X3 promoted on the Xbox LIVE dashboard, in Joystiq's 2010 Buyer Guide.

Wonder what the top Decimation X3 score is? Dzag has achieved an amazing 21,024,129 points: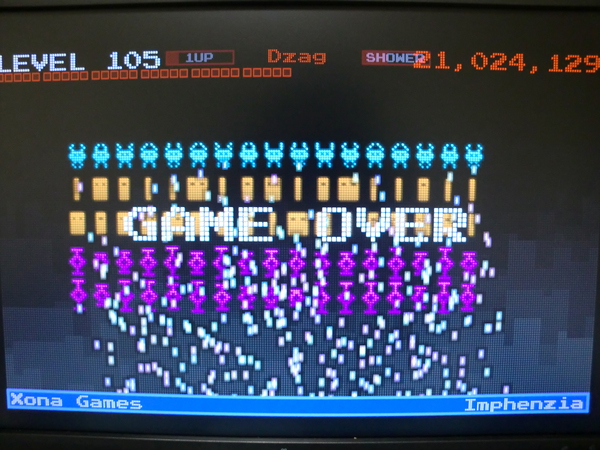 Original source: http://twitpic.com/3q7kqn
More Decimation X3 Articles:
About the Author: I am Matthew Doucette of Xona Games, an award-winning, indie game studio I run with my twin brother. Our company, our games, and our engine technologies have all won prestigious awards and received worldwide press. Our company and games have won cash contests up to $100,000. Our games have ranked from #1 in Canada to #1 in Japan, as well as become #1 best sellers in multiple countries. Read about our story, our awards, our games, and our blog.