Decimaton X3: Featured in Official Xbox Magazine

Wednesday, May 18, 2011
By: Matthew Doucette


Download: Decimation X3 (Xbox LIVE; 80 MSP)

This is coming in a little late, but Decimation X3, as chosen member of the Indie Game Winter Uprising, was featured in the Official Xbox Magazine (OXM), Issue #119, February 2011: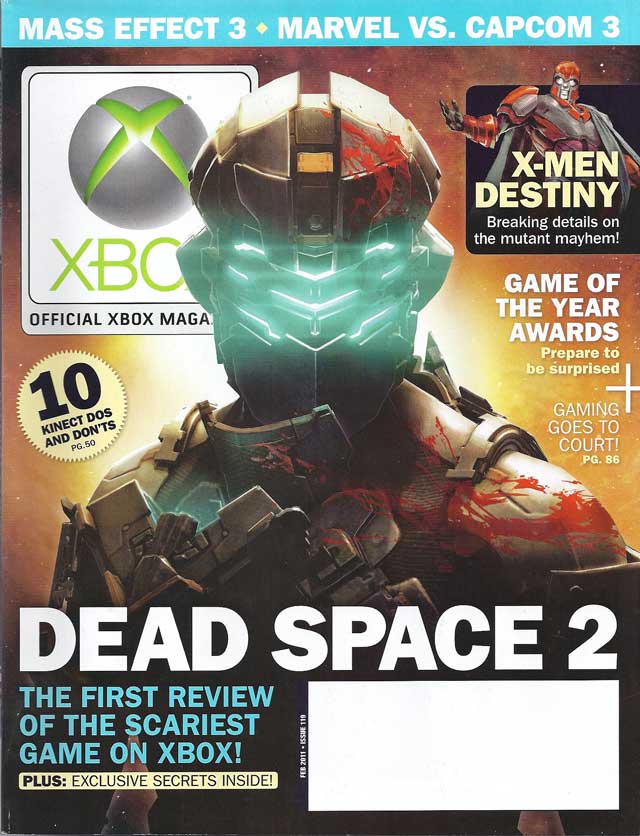 Cover of Official Xbox Magazine (OXM), Issue #119, February 2011.
Here we are, along with all the acclaimed members of the Indie Game Winter Uprising: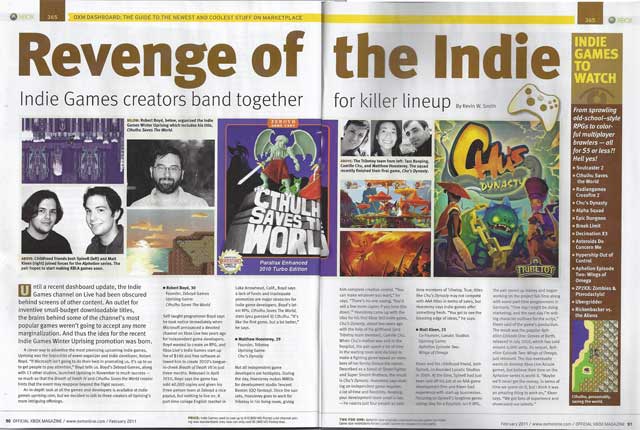 Pages 90 and 91 of issue #119 (Feb 2011) of the Official Xbox Magazine (OXM).


Can you see Decimation X3? Look for it!
Download all Indie Game Winter Uprising games from the official website: http://www.indiegames-uprising.com/. I'd give shoutouts but I'd be shouting out to all the developers behind all of these games. They are all great, as I've outlined in my Indie Games Winter Uprising Quality Analysis article.
More Decimation X3 Articles:
About the Author: I am Matthew Doucette of Xona Games, an award-winning indie game studio that I founded with my twin brother. We make intensified arcade-style retro games. Our business, our games, our technology, and we as competitive gamers have won prestigious awards and received worldwide press. Our business has won $180,000 in contests. Our games have ranked from #1 in Canada to #1 in Japan, have become #1 best sellers in multiple countries, have won game contests, and have held 3 of the top 5 rated spots in Japan of all Xbox LIVE indie games. Our game engines have been awarded for technical excellence. And we, the developers, have placed #1 in competitive gaming competitions -- relating to the games we make. Read about our story, our awards, our games, and view our blog.