Indie Games Winter Uprising Quality Analysis
Tuesday, December 21, 2010
By: Matthew Doucette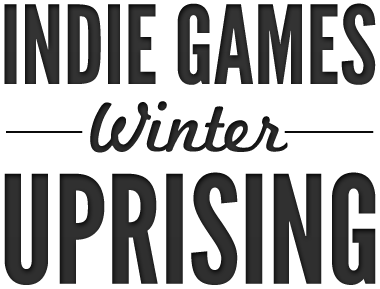 Indie Games Winter Uprising
Of what quality are Indie Games Winter Uprising (IGWU) games, so far?
Disclaimer:
We are an IGWU member with Decimation X3. Also, I want to make it clear that the IGWU was never about an elitist nature nor an assumption that all IGWU games are better than all non-IGWU games across the board. In fact, I believe our non-IGWU game, is better than our IGWU game, released two days apart.
Hypothesis:
Ok, let's jump into it. I believe the IGWU selection process was excellent and produced a selection of very high quality XBLIG games. A look at the stats will show us if this is true. The stats were collected from the U.S., as they sell the most XBLIG games of any country, on December 21st, 2010 at 11PM GMT-4 timezone.
The Games:
Here are the games. The links go to developer websites. To download the games visit indiegames-uprising.com.
The Ratings:
Here are the games' ratings, from highest to lowest:
(5 star rating, ranking of 1,521 games = title)
4.5, 6th = Epic Dungeon
4.5, 12th = Aphelion 2
4.25, 13th = ZP2KX: Zombies & Pterodactyls!
4.25, 17th = radiangames Crossfire 2
4.25, 22nd = Soulcaster II
4.25, 24th = Score Rush (originally selected for IGWU until we pulled it)
4.25, 25th = Decimation X3
4.0, 42nd = Chus Dynasty
4.0, 49th = Hypership Out of Control
4.0, 60th = Break Limit
3.25, 290th = Asteroids Do Concern Me
3.25, 399th = Ubergridder
Missing IGWU games are unreleased. In comparison, the median XBLIG game is 2.75 stars and 760 out of 1,521. I included Score Rush as it was initially selected for IGWU. It was removed from IGWU by our call, and therefore its removal was outside of the selection process. Keep in mind the selection process was done pre-release.
Note: As Greenstone Games pointed out in the App Hub Forums:
I think readers ought to keep in mind that ratings are a little distorted for the first week or two of release. Over time they settle.
IGWU vs. My Digg-Style 3.5+ Star Promotion Idea:
A comparison of IGWU to my 3.5+ promotion idea was raised, so I'll address it here. It comes out as follows: Based on the stats above, all but two IGWU games would have been selected for advanced promotion. Next, had my Digg-style idea been in place, here are the games that would have received extra promotion. I will highlight IGWU selected games:
Vertigo
Aphelion 2 (IGWU)
ZP2KX (IGWU)
Lunacy
Santa And The Zombie Encounter
radiangames Crossfire 2 (IGWU)
Osr unhinged
8 Ball Pool Champion
Kozu
Toy Stunt Bike
Drum Studio: Platinum Edition
Soulcaster II (IGWU)
Avatar Bump!
Switch!
Football Games Room
Chus Dynasty (IGWU)
Score Rush (was IGWU)
Decimation X3 (IGWU)
Tile Trip
Fish Hunter
SIRTET
Curse of the Crescent Isle
Zombie Accountant
Break Limit (IGWU)
Epic Dungeon (IGWU)
Nine out of twenty-five games were IGWU selections. That's over one third of all the 3.5+ star XBLIG releases in this current range. As said earlier, only two IGWU games would not make the 3.5+ star cut. You can make a subjective call on if the IGWU games were better selections than the other 3.5+ star games. Keep in mind a few things: Most of these games did not ask to be included in IGWU, as well as the comparison between IGWU and my proposed Digg-style idea is actually meaningless. The IGWU is developer created, where the Digg idea can only be created by Microsoft. Both are inspired by developers, but only one can be accomplished by developers. I think IGWU and the proposal to Microsoft for the Digg-style idea, together, were both great things for XBLIG and do not overlap or compete with one another.
Conclusion:
The selection process behind IGWU was extremely well done. It's hard to find any fault at all in this process. The two lowest rated games in the IGWU are actually very high quality and polish despite not receiving as much love from gamers at large. I do not feel that they impacted IGWU negatively at all, and was happy to have Decimation X3 released right beside Asteroids Do Concern Me (love that title!), one of the two games. So, kudos to IGWU. Job very well done (and still going).
More Indie Articles:
About the Author: I am Matthew Doucette of Xona Games, an award-winning indie game studio that I founded with my twin brother. We make intensified arcade-style retro games. Our business, our games, our technology, and we as competitive gamers have won prestigious awards and received worldwide press. Our business has won $190,000 in contests. Our games have ranked from #1 in Canada to #1 in Japan, have become #1 best sellers in multiple countries, have won game contests, and have held 3 of the top 5 rated spots in Japan of all Xbox LIVE indie games. Our game engines have been awarded for technical excellence. And we, the developers, have placed #1 in competitive gaming competitions -- relating to the games we make. Read about our story, our awards, our games, and view our blog.