Score Rush: Now on Google Chrome Store
Thursday, June 14, 2012
By: Matthew Doucette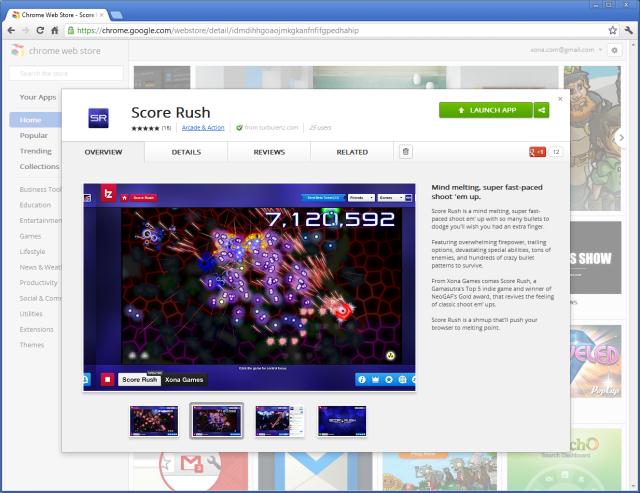 Score Rush now on Google Chrome Store!
Great news! Our Turbulenz port of Score Rush was just posted to the Google Chrome Web Store! Here's the link, please share!
https://chrome.google.com/webstore/detail/idmdihhgoaojmkgkanfnfifgpedhahip (shortended to bit.ly/scorerush)
Xbox 360 Controller in the Web Broswer?
Yes! This is just a reminder that you can use an Xbox 360 controller while playing Score Rush on Turbulenz (or Google Chrome Store which forwards to Turbulenz). How else did you think we got all those high scores?! Hint hint. Tricks of the trade.
Add Score Rush to Chrome Web Store:
To add Score Rush to your Chrome Web Store, visit bit.ly/scorerush in Google Chrome and click "ADD TO CHROME" at the top right. Then, when you visit the "Apps" section of Google Chrome, link at the bottom, you'll see the Score Rush icon waiting to be clicked! See below: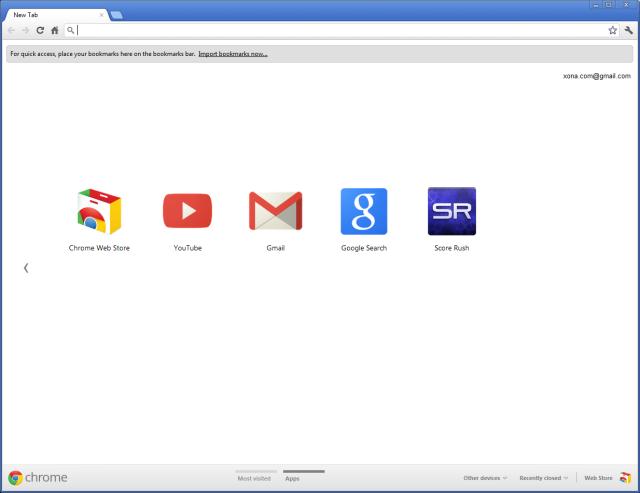 Score Rush icon added to the Chrome Web Store!
More Score Rush Articles:
About the Author: I am Matthew Doucette of Xona Games, an award-winning indie game studio that I founded with my twin brother. We make intensified arcade-style retro games. Our business, our games, our technology, and we as competitive gamers have won prestigious awards and received worldwide press. Our business has won $190,000 in contests. Our games have ranked from #1 in Canada to #1 in Japan, have become #1 best sellers in multiple countries, have won game contests, and have held 3 of the top 5 rated spots in Japan of all Xbox LIVE indie games. Our game engines have been awarded for technical excellence. And we, the developers, have placed #1 in competitive gaming competitions -- relating to the games we make. Read about our story, our awards, our games, and view our blog.